Trio set for World Juniors; John Kerr; Enter GAA Sprint Gala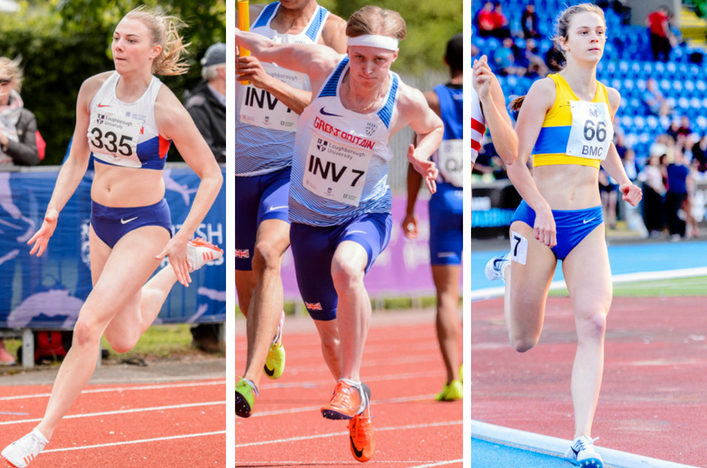 British Athletics website announcement
Three Scottish athletes have been selected for the World Juniors event in Tampere, Finland, next month as part of the British Athletics selection.
Sprinters Michael Olsen and Alisha Rees from Edinburgh AC are joined by Giffnock North AC athlete, Erin Wallace, who will compete in the 1500m.
Olsen and Rees were both with GB and NI Juniors for an event in Germany last weekend. Michael, who is coached by Bill Walker, is with the 4 x 100m squad while Alisha, coached by Leon Baptiste in Loughborough, is one of two picks for the 200m individual event and is in the 4 x 100m squad.
Erin is coached by Dudley Walker and of course won the Commonwealth Youth Games 1500m title in the Bahamas last year before then competing at Gold Coast 2018 in the triathlon relay.
The Tampere event is on July 10-15 and team Leader for the British juniors, Trevor Painter, said: 'We've selected a strong team for the World Junior Championships that we believe has an excellent chance of challenging for medals.
'We saw some excellent performances at Mannheim International over the weekend which produced great levels of competition from all our athletes, with personal bests broken all over the track and field, a trend which we hope continues in Tampere.'
+++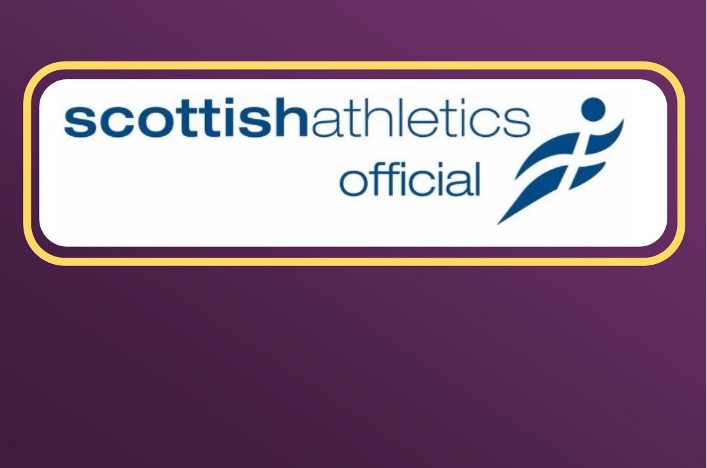 scottishathletics was sad to learn last week of the passing of Official John Kerr.
The requiem mass for John will be held next Monday (July 2) at 9.30am. The venue is St Cradoc RC Church, Newton Mearns, Glasgow, G77 6HA and thereafter at 11am to the Linn Crematorium, Lainshaw Drive, Glasgow, G45 9SP.
John was also involved in Glasgow 2014 as helper and, like so many volunteers, made a big contribution to the sport
We offer our condolences to John's family and his many friends in athletics.
+++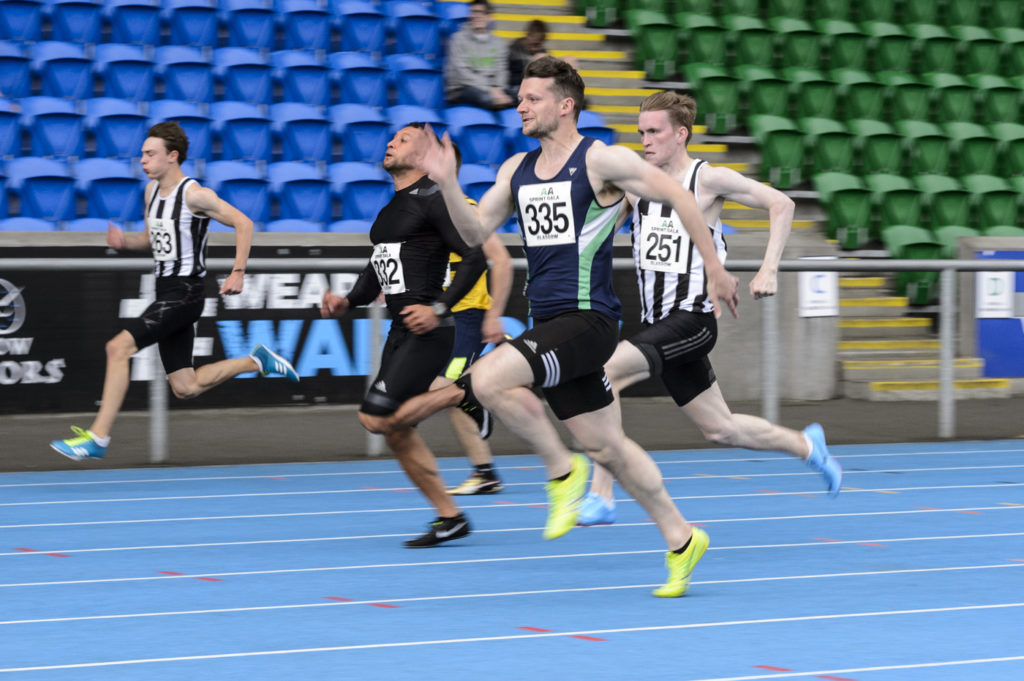 Action from the first GAA Sprint Gala (photo by Bobby Gavin)
Enter online for the GAA Sprint Gala
The Glasgow Athletics Association hold their second GAA Sprint Gala  on Wednesday 11 July at Scotstoun.
Events on offer include Sprint Hurdles for all age groups; 200m open to all age groups, 400m for U17+, Mixed 4 x 200m Relay for U15+ (each team with two men and two women, run in any order). All races will be run from slowest to fastest.
There are also three field events at the meeting. Long Jump, Discus Throw, and High Jump. Events will be limited to one pool of each of 12 athletes, U15 and above. Athletes will be given six attempts in the Long Jump and Discus. Height progressions in the High Jump will be pre-set.
*Prize-pot: £800 is on offer for the night, with £100 to the winning Mixed 4 x 200m Relay. The remaining £700 pot for all other events to all athletes that achieve the specified times to be split evenly.
110m Hurdles Men 15.10; 100m Hurdles Women 14.10; 200m Men 21.70; 200m Women 24.80; 400m Men 48.30;400m Women 55.50
ENTRIES CLOSE ON WEDNESDAY 4 JULY AT 5PM.
For further information please contact glasgowathleticsassociation@gmail.com
Tags: Alisha Rees, Erin Wallace, Finland, GAA Sprint Gala, Michael Olsen, Officials, Scotstoun Stadium, World Juniors