Gold Coast 2018 – Bobby Gavin's photo review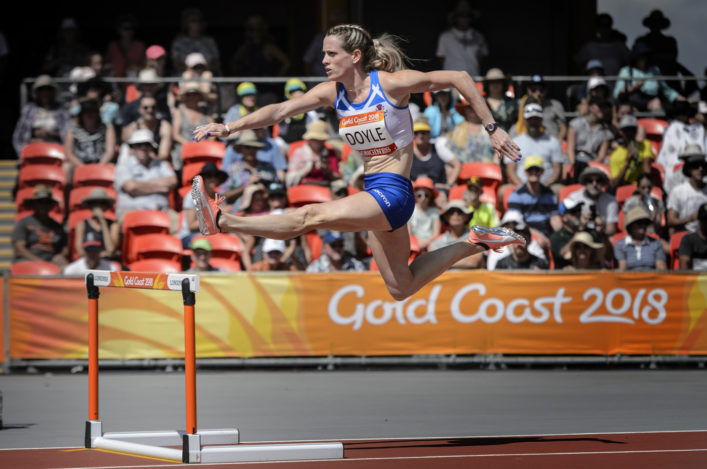 Eilidh Doyle makes a leap in the 400m Hurdles in the Carrara Stadium (photo by Bobby Gavin)
WOW! Check out this superb sequence of photos from the Commonwealth Games.
Bobby Gavin of  www.thatonemoment.co.uk was 'our man in Australia' for Gold Coast 2018 and he didn't half capture the moments!
There's everyone in here from Team Scotland medal magic to the men's marathon, all framed in superb images.
Enjoy our wee look back at eight epic days in April . . .
Many thanks to Bobby from all at scottishathletics for a great effort in Australia with photos we have no doubt will be reappearing across our channels for quite some time!