Super Sunday lined up at Muller Indoor GP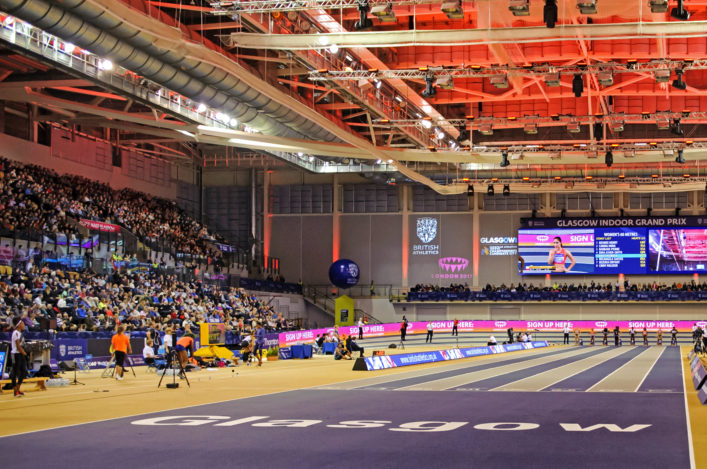 Muller Indoor GP – tickets and event schedule
British Athletics website preview
The Emirates Arena will be packed to the limit come Sunday afternoon – as the world's No 1 ranked indoor athletics event comes to Glasgow.
Two years on from a first visit early in 2016, the Muller Indoor GP arrives and all the indications are that all 5000 or so available seats will be sold out.
No fewer than 10 top Scottish athletes are now lined up to compete from the likes of Eilidh Doyle in the 400m to Jake Wightman, Lynsey Sharp and Mhairi Hendry over 800m.
And it will be a special day, too, for emerging athletes at a number of our clubs as the Connect Relays reach their climax for U17, U15 and U13 teams – following heats a couple of weeks ago at the same Emirates venue.
Scottish championship medals are up for grabs and we want to express our thanks, in advance, to the coaches, volunteers and parents from these clubs from around the country for being involved in the 4 x 200m team event for 2018.
Eilidh Doyle will be the first big Scottish name in action as she prepares for the World Indoors in what certainly look like a formidable 400m field.
Eilidh, after running 51.81 last weekend to win gold at the British Champs, faces up to America's Natasha Hastings and Stephenie Ann McPherson of Jamaica.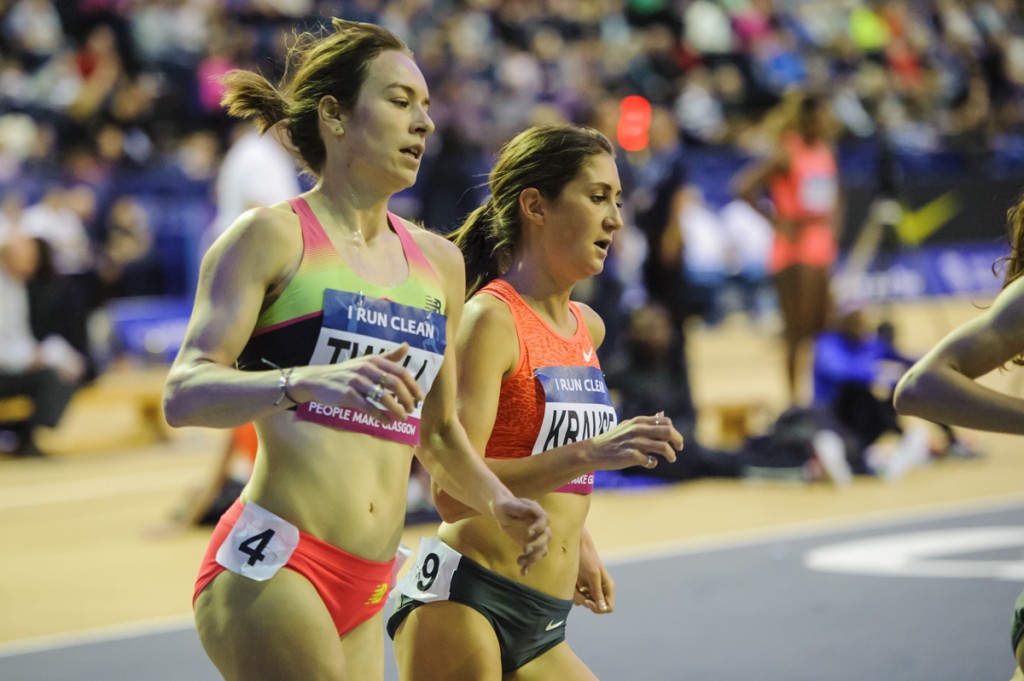 Steph Twell raced in the Indoor GP in Glasgow a couple of years ago
Next, it will be the turn of three Scottish Para athletes to compete in a 60m race for T37-38 athletes with the field including Amy Carr, Maria Lyle and Abbie McNally.
Eight-time global medallist and reigning triple European champion, Dunbar-born Maria shared her excitement in anticipation of the Muller Indoor GP.
'To be included in the field for the Müller Indoor Grand Prix Glasgow is so, so exciting – I haven't competed competitively in Scotland since 2013, so I can't wait to get out there against some girls who are obviously unbelievably quick and see what I can do.
'If the reaction I got back home on the back of winning double bronze at the Paralympic Games in 2016 is anything to go by, I expect the crowd in Glasgow to be crazy.
'I've been lucky enough to travel to all corners of the world so far with the likes of Rio and Doha, so to be able to get in the car and drive to a race along with my family is going to be something different and really special.'
Grant Plenderleith landed a World Indoors selection this midweek and now he has been called in to race in the Men's 400m.
Jake Wightman took gold in the British Champs 1500m final last weekend and looks in good share for his return to Birmingham. On Sunday, he will race over 800m as Guy Learmonth misses out through injury.
The Women's 1500m field has two Scots in the line-up with Jemma Reekie savouring a big occasion and Steph Twell using the race as part of her preparation for the 5000m at Gold Coast 2018.
In the last race of the day, the Women's 800m features two more Scots with Lynsey Sharp racing again in Scotland and Mhairi Hendry given a 'home run' reward for that silver medal and 2.01.30 PB in Birmingham last weekend which led to a World Indoors selection.