Two clubs raise £2K from easyfundraising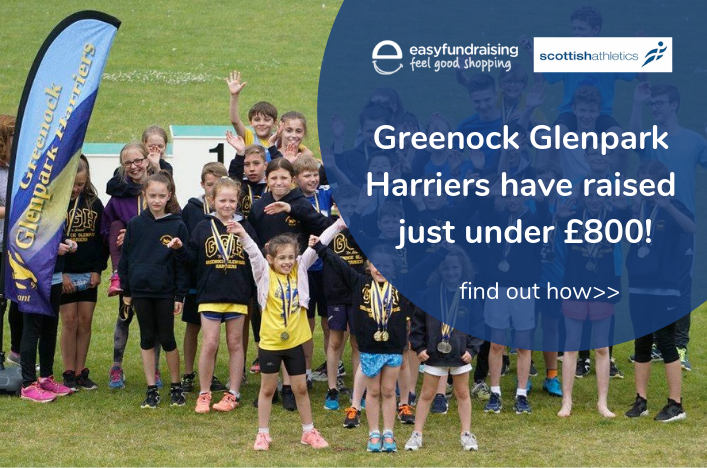 Easyfundraising and scottishathletics
For some time now we've been promoting easyfundraising to our clubs as a potential source of valuable income.
Clubs sign up and then encourage members and their families to use easyfundraising when shopping online. A slice of cash is then sent to the club, with no extra cost involved for shopper or club.
Two clubs that signed up have so far raised almost £2,000 in easyfundraising donations between them.
Motherwell Athletics Club have raised more than £1,100 to date and are delighted with the way the process works for them.
Club Secretary, Barbara Hogg said: 'We advertise easyfundraising on our website and post reminders on Facebook.
'It is easy and we put the money we raise towards our running costs as the fees for training and events are rising.'
Motherwell AC gather for a road race event – the club have raised £1100 through easyfundraising
Greenock Glenpark Harriers have received just under £800 in cashback donations.
As a grassroots running and triathlon club, easyfundraising has proven to be a great source of extra income that's helping the Harriers off-set their ongoing costs.
Club Secretary, Steve McLoone said: 'easyfundraising can be a life-saver: all clubs need to maximise their fundraising to go to their ever-increasing running costs. We've used the donations raised to not only for general club running costs, but also for club improvements and new kit.
'Also, as it's our club's 125th anniversary next year, anything raised will go to extra spending on events in 2020.'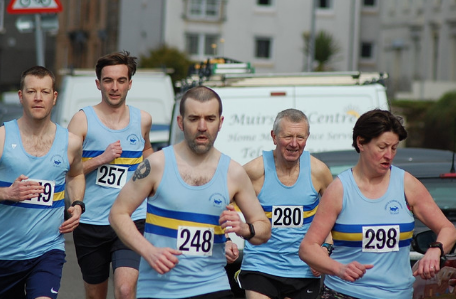 Greenock Glenpark – delighted with the funds raised
Club supporters can raise funds by using easyfundraising to shop online with over 3,600 retailers, including Amazon, eBay, Booking.com, Argos, Trainline, Aviva and Just Eat. It's a free-to-use funding stream and doesn't cost anyone extra to shop this way.
Recruiting supporters to shop online for your cause is key to finding fundraising success with easyfundraising. Steve said: 'We send reminders by email to our members and use the free easyfundraising resources available on the site to help support to help us get the word out more.'
Nationwide, thousands of sports clubs are using the site to raise essential funds and recently received funding payments of over £159,000. Steve said: 'It really is an easy way to boost club funds, with minimum effort. Join now – if not, it is money that you are missing out.'
To find out how your club can start using this free income stream, visit – https://www.easyfundraising.org.uk/scottishathletics

Tags: easyfundraising, Greenock Glenpark Harriers, Motherwell AC