Exciting weekend ahead at our 125th Seniors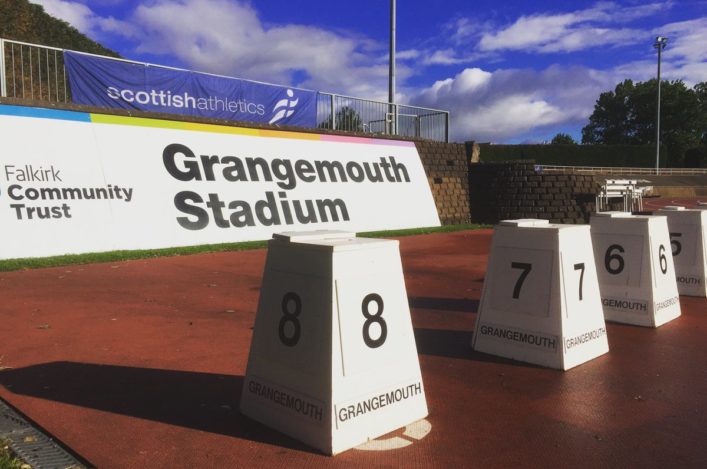 Queen's Baton Relay to visit Grangemouth on Saturday
Scotland international athletes from Glasgow 2014, Loughborough and Manchester; former medallists and a clutch of emerging GB prospects will gather in Grangemouth this weekend.
It's the 125th edition of the scottishathletics National Senior Champs over Saturday and Sunday at the central Scotland venue with the Scottish U17 Champs also part of the programme.
Add a handful of visitors from Ireland and England and there should be a number of exciting contests for the highlight of the National Championship series for summer 2017.
In keeping with our policy of promoting the most significant scottishathletics events annually, there live stream online coverage  from Grangemouth via runjumpthrow.com – the fourth year in a row we have partnered with Vinco to offer this service – as well Live Results and live reporting via social media.
2016 Seniors live online coverage
The Herald are our official media partners, too, so look out for extensive preview material in their editions as well as in the Sunday Herald and Monday's paper.
There will be a real sense of history attached to the 125th edition, with the Seniors having started way back in 1883 with run of competition only broken on two occasions by the outbreak of World War, which saw no event take place in 10 of the affected years.
With the U17 Champs a big draw for clubs from all over the country, as well as Para events featuring the likes of Glasgow 2014 runner Lewis Clow, it will once again be a busy weekend for our hard-working Officials. In all, just over 675 athletes are entered.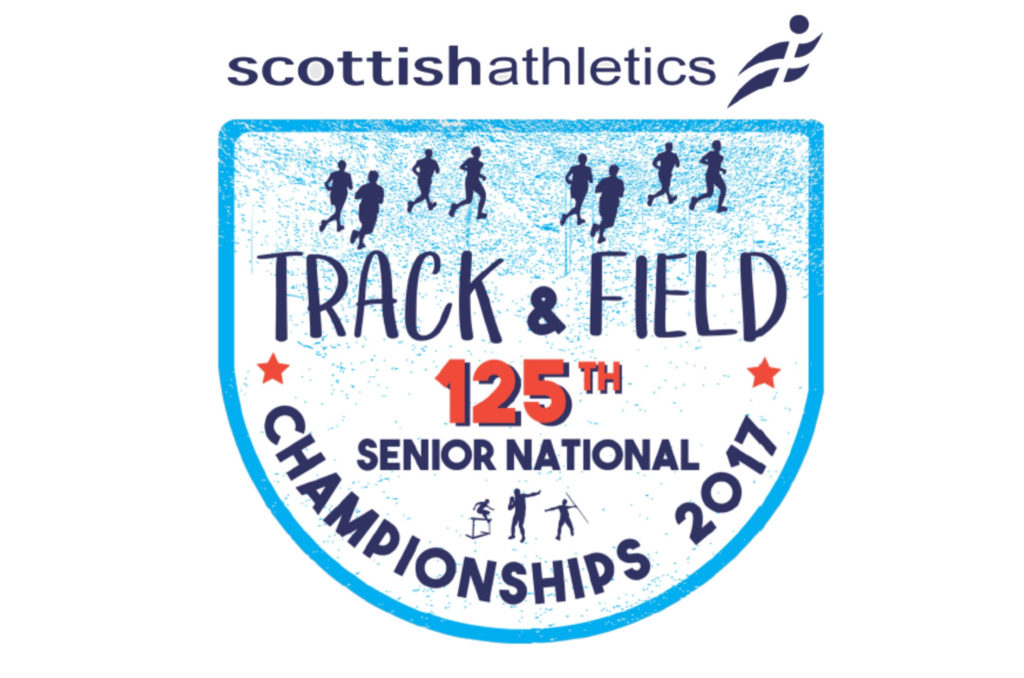 Studying start-lists offers up a number of potential visitors to the medal podium but, of course, event favourites will know  there's nothing guaranteed on a weekend when all are looking to perform when it counts.
We've dipped into those lists to select some likely highlights and offer a few pointers for those coming along to spectacte and support . . .
In the throws, it is good to see a number of Scotland international athltes listed for Grangemouth.
There should be a good contest in the Women's hammer with Myra Perkins (Falkirk Vics) and Susan McKelvie (Edinburgh AC) at two and three in the Scottish rankings this year with 62.97m and 62.07m respectively.
In the Women's discus, Kirsty Law (Inverness Harriers) will bid for yet another national title in what has been a remarkable run of consistency for six-in-a-row up to this year.
Greg Millar (Birchfield) and Adam Boyle (VP-Glasgow) are the top two ranked in the Men's javelin and Andy Frost (Edinburgh AC) looks favourite in the Men's hammer. Angus McInroy (shaftesbury) will bid for another discus title and Kirsty Yates (Edinburgh AC) likewise in the shot.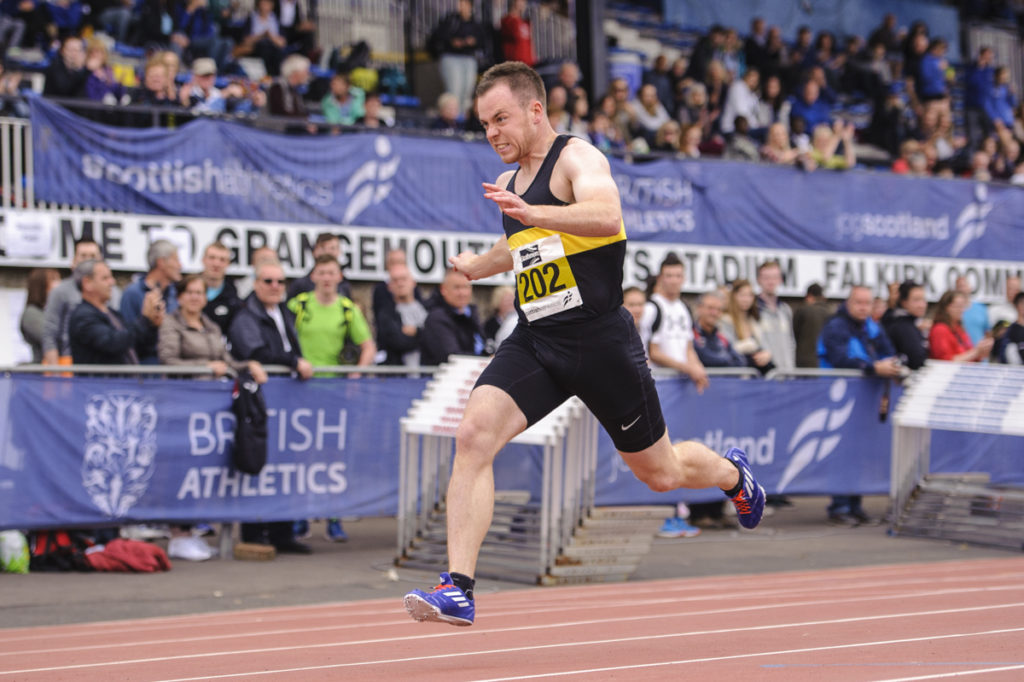 Grant Plenderleith wins the 200m gold last year (photo by Bobby Gavin)
In the sprints, there could be something of a comeback theme with Grant Plenderleith (Falkirk Vics), Kathryn Christie (Edinburgh AC) and Cameron Tindle (Edinburgh AC) all listed after recent injury or illness problems.
The Men's 100m could feature Tindle and club-mate Michael Olsen plus VP-Glasgow duo Kade and Alec Thomas.
Among the women, we could well see Alisha Rees (Edinburgh AC), Katy Wyper (Blackpool), Jenna Wrisberg (Giffnock North) and Chloe Lambert (VP-Glasgow) hunting down medals.
In the field, look for those in contention to include Nikki Manson (Giffnock North) and David Smith (Giffnock North) in the high jump; Jax Thoirs (VP-Glasgow) in the pole vault; Zara Asante (Edinburgh AC), Carolyn Harvey (Ayr Seaforth), Chuxx Onyia (Kent AAC), Aidan Quinn (Glasgow School of Sport ) in the triple jump.
Jade Nimmo (Sale) and Sarah Warnock (EAC) were Scotland team-mates at Hampden back in 2014 and meet in the long jump as Allan Hamilton (EAC) defends his title.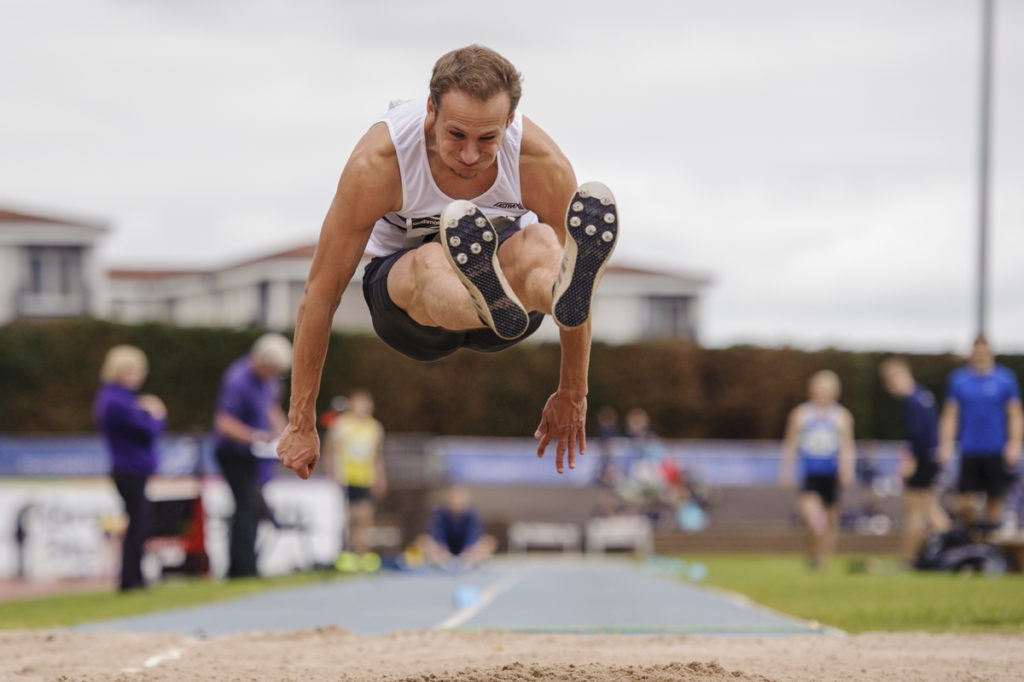 Allan Hamilton – long jump win last year (photo by Bobby Gavin)
On the track look out for hurdlers like Heather Paton and Jack Lawrie as well as Mhairi Hendry (VP-Glasgow), Jemma Reekie (Kilbarchan AAC), Kirsten McAslan, Kelsey Stewart (Aberdeen), Stacey Downie (EAC), Jill Cherry (VP-Glasgow) and Holly McArthur (Whitemoss AAC).
Looking to the endurance side of things, the Men's 5000m final at 1.30pm on Sunday seems to be one of the events with good depth.
Luke Traynor (Giffnock), Lachlan Oates (Shettleston), Michael Christoforou (Edinburgh AC) and Alistair Hay (Central AC) are all around or under 14.30 this season and there are a couple of U20 athletes in there in Sol Sweeney (Perth Strathtay) and James Donald (Dundee Hawkhill) who are in really good form.
Traynor and Grant Sheldon (Cambuslang) are both also entered for the 1500m later on Sunday afternoon and could well have a double in mind while Jamie Williamson (Springburn) is listed for the 800m and 1500m.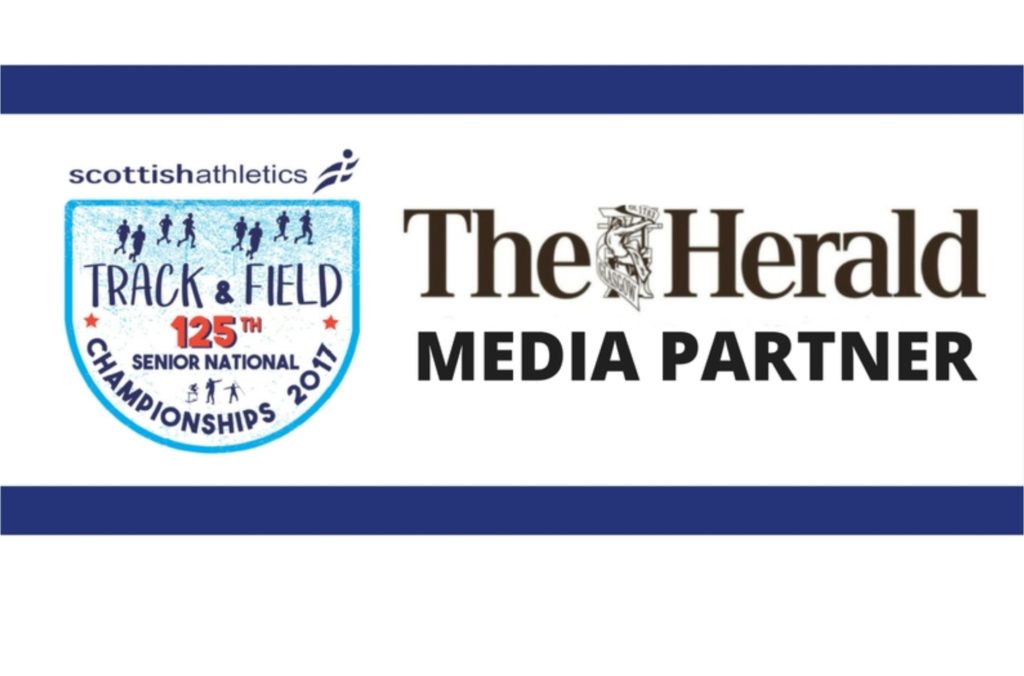 Tags: Grangemouth, Scottish U17 Champs, scottishathletics National Senior Champs, Vinco