Queen's Baton Relay to visit Grangemouth on Saturday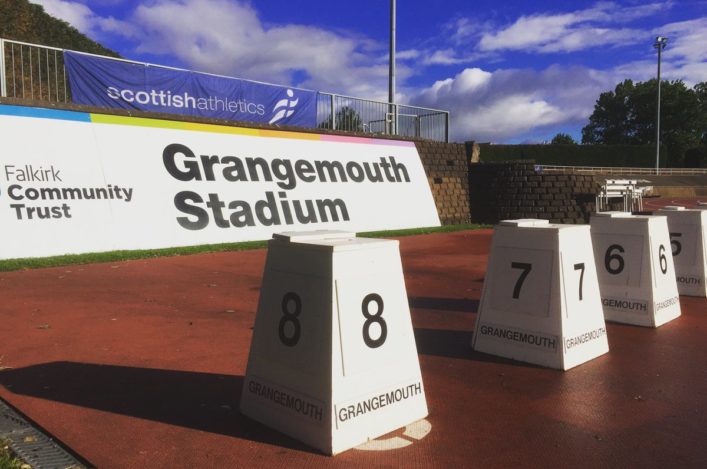 Team Scotland has revealed an exciting five-day programme of events and celebrations which will be held around the country, to mark the visit of the Gold Coast 2018 Queen's Baton Relay (QBR) on its global tour, ahead of next year's Commonwealth Games in Australia.
And there's an opportunity to see the Baton be carried around the Track by a series of guests on Saturday morning – just before the start of the scottishathletics National Senior Champs and Scottish U17 Champs.
In Scotland from 22-26 August 2017, the presence of the Baton will bring Gold Coast 2018 one step closer for athletes and supporters, as Team Scotland aims for its best ever medal haul at an overseas Games.
The Queen's Baton Relay is a Games tradition that celebrates the Commonwealth's diversity, inspires community pride and excites people about the world-class festival of sports and culture to come.
On Saturday the Queen's Baton, which carries a message from Her Majesty Queen Elizabeth II that calls the Commonwealth's athletes to come together in peaceful and friendly competition, will be at Grangemouth between 10am and 11am.
Designed for each Games by the host nation, the 2018 Queen's Baton has a distinctive loop design and has been made using macadamia wood and reclaimed plastic, sourced from Gold Coast waterways, and inspired by the region's vibrant spirit and indigenous heritage.
With only five days in Scotland this year, compared to the hugely successful 42 day tour of the country in 2014 as Commonwealth Games hosts, the focus is on not just passing through, but spending quality time in each community it visits.
The programme includes school and community events with a strong youth and sport theme, showcasing our rich heritage, links to Australia, The Commonwealth and a number of exciting Glasgow 2014 legacy projects.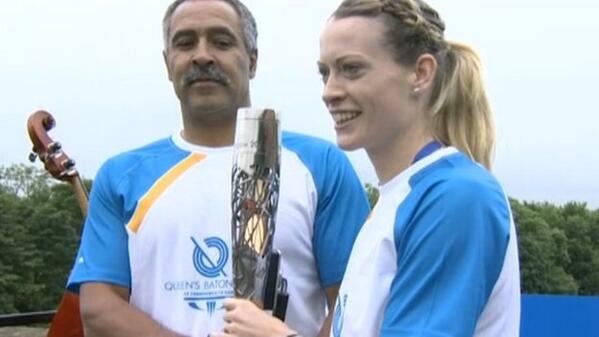 Eilidh Doyle and Daley Thompson brought the QBR into Scotland from England in 2014
Tags: Grangemouth, Queen's Baton Relay, Scottish U17 Champs, scottishathletics National Senior Champs