Kelly and Jenny Guests of Honour on Nov 4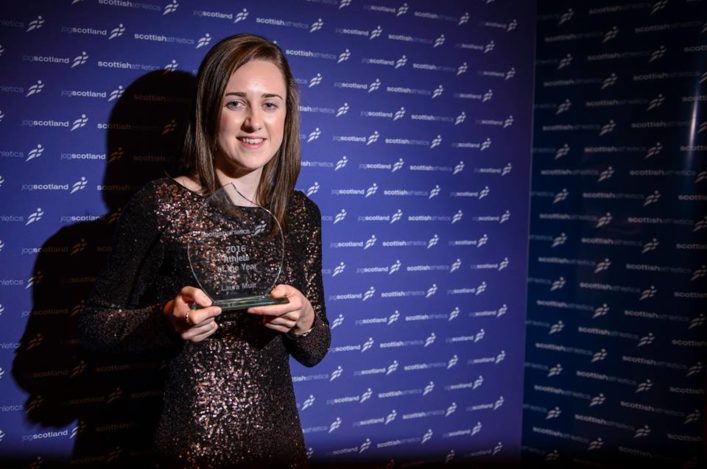 Laura Muir won the 2016 Athlete of the Year title for the second successive year (photo by Bobby Gavin)
Online Tickets for 2017 Annual Awards Dinner 
The scottishathletics and jogscotland Annual Awards Dinner will be at the Hilton Hotel in Glasgow on Saturday 4 November.
And we're delighted to announce that three-time Olympic medallist, Kelly Sotherton, and World Championship medallist Jenny Meadows will be our Guests of Honour that evening.
Tickets are now on sale and once again have been kept at £40 for what is always a special night of celebration as we look back on a thrilling year for our sport.
Sotherton was the bronze medallist at the 2004 Olympic heptathlon and has recently also been awarded a bronze medal for both the 2008 Olympic heptathlon and 4 x 400m relay following IAAF decisions.
Kelly also won a heptathlon bronze at the 2007 World Championships and was the heptathlon gold medallist at the 2006 Commonwealth Games.
Meadows is a former World Junior Champion in the 4 x 400m relay before establishing herself as one of the best women's 800m runners over the last decade. Jenny's breakthrough came at the 2009 World Outdoor Championships in Berlin where she won a magnificent bronze medal.
Now recognised as one of the best pace-makers on the European circuit, Jenny has helped our own Laura Muir on several occasions and will be leading a special feature with some of our endurance athletes during the evening.
It promises to be one of the highlights of the calendar as the sport gathers to honour our World Championship team athletes – as well as the clubs, coaches, volunteers and officials who make such a vital contribution.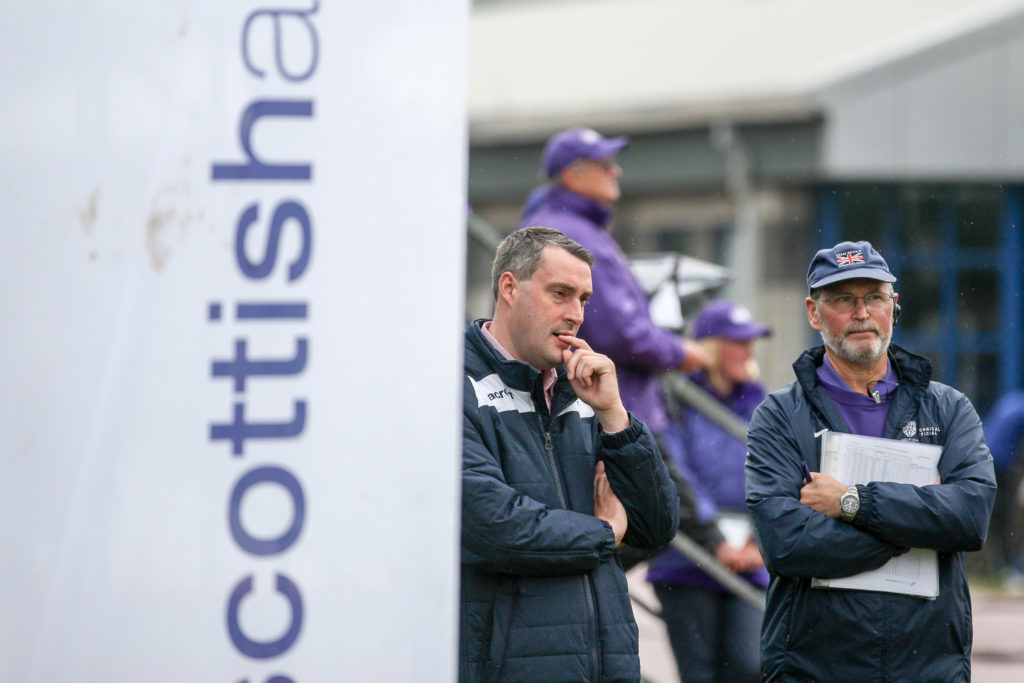 'It has been an amazing year with the World Championships, the IPC World Paras, success at European Juniors and European Cross Country Championships among other major events in various disciplines,' said Mark Munro, chief executive.
'We always regard the Annual Dinner as an ideal opportunity to celebrate the past year with everyone in the sport who play a crucial role in making athletics in Scotland a great success.
'It should be a fantastic evening as ever and I'm delighted that both Kelly and Jenny will join us as Guests of Honour.
'Both are hugely respected in athletics in Britain and we really look forward to welcoming them to Glasgow in November.
'Over the past few years, the Annual Dinner has been very popular indeed and sold out in advance so I would ask clubs or individuals to book now if they are keen on taking a table or a couple of places.'
Tickets are £40 per person and on sale now and are also looking for nominations for various awards.
Online Tickets for 2017 Annual Awards Dinner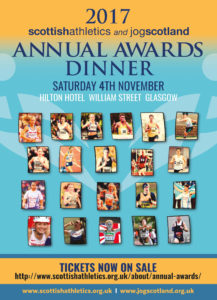 AWARDS NOMINATIONS
scottishathletics is committed to recognising and rewarding the dedication, commitment and success of coaches, officials and volunteers.
Our Awards have been in existence for a number of years recognising over 100 clubs, coaches, and volunteers.
Winning clubs, coaches and volunteers receive their awards at the Annual Awards Dinner at Hilton Hotel, Glasgow on Saturday 4 November 2017 to recognise their achievement.
All finalists will receive one complimentary ticket to the award ceremony, where the winner of each category will also be awarded with a trophy.
We are now looking for nominations in the Club, Coach and Volunteer categories.
Please use the Google form here to put forward your suggestion. Thanks.
Tags: Annual Awards, Annual Awards Dinner 2017, Hilton Hotel, Jenny Meadows, Kelly Sotherton, Mark Munro