Eilidh eighth as five make London 2017 progress
Photo via Twitter
Eilidh Doyle came home eighth in the London 2017 400m Hurdles – as she contested her third World Champs final.
The Scottish Record Holder and GB and NI team captain in London gave a typically honest assessment of her performance after a run of 55.71.
Nonetheless it still felt like #tartantrackthursday – with eight Scots involved in World Champs action in one session (more than the best-ever representation prior to London 2017) – was an overall success.
Laura Muir and Eilish McColgan reached the 5000m final; Lynsey Sharp progressed to the 800m semis and Chris O'Hare and Jake Wightman did likewise in the 1500m.
American Kori Carter took the  400m Hurdles title in 53.07 with the others medals headed for fellow American Dalilah Muhammad and Jamaica's Ristananna Tracey.
Doyle had always insisted making the final this year was her primary goal given the quality in the event but could not hide her disappointment.
'I didn't run my best and I feel as if I ran better in the semi-final,' said Eilidh.
'Normally I like to feel after a race that I've left everything I had out there on the track but I don't know if I quite feel that way now. It is hard right afterwards – we will go away and analyse it.
'I went out hard. I took hurdle seven the wrong way and after that I was all over the place. If I had finished 8th and nailed the race I would've been happy but I feel I could have gone a lot faster out there.
'I am not saying I could have finished amongst the medals but I feel I could have finished higher. This is where you want your best race to happen. I felt like I was getting some really good consistency heading into the Championships and everything has gone well.'
Eilidh could yet be involved in the 4 x 400m Relays, with the heat taking place on Saturday and Zoey Clark also among the selection options.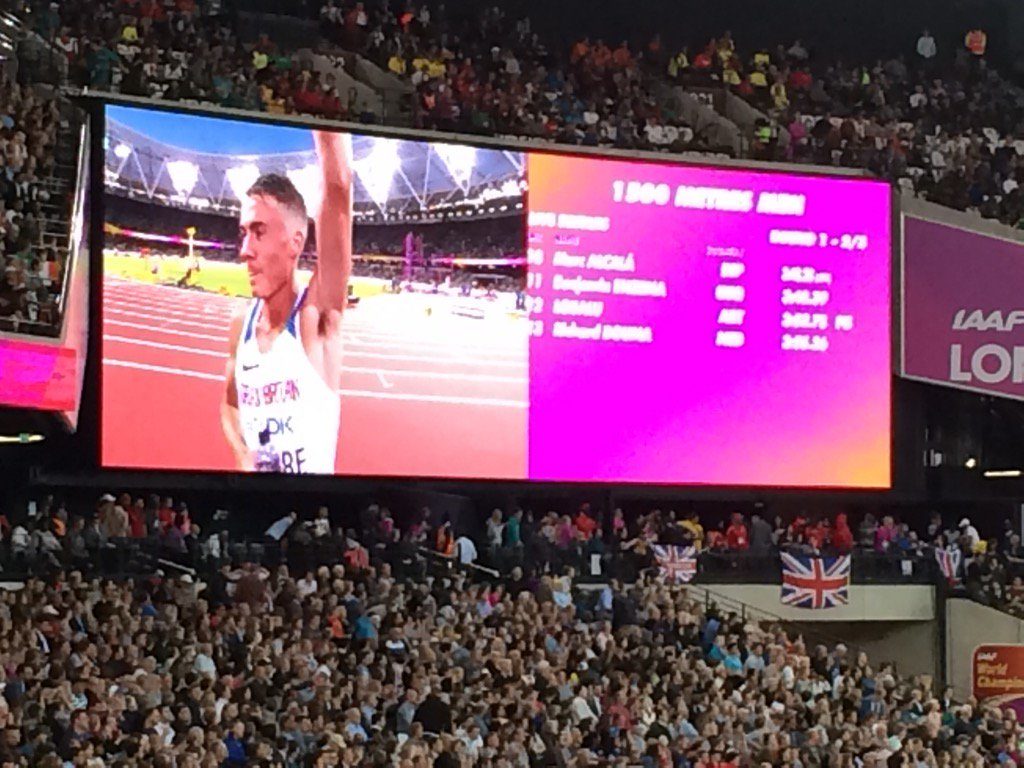 It was a case of two out of three in the Men's 1500m for the GB representatives, as Chris O'Hare and Jake Wightman took automatic places.
Chris was in the second race and finished third in 3.42.53 to be sure of qualifying.
Jake followed him through in the third race with a very controlled run for fourth place in 3.38.50 – with the top six assured of qualification to the semis back in the stadium on Friday evening.
But the third Edinburgh AC athlete, Josh Kerr,bowed out however with 11th place in his heat
Josh, not yet 20, had been in the first heat – a slower race which came to the boil after the bell. He took 11th place in a classy field in 3.47.30 but that wasn't enough to go through in the six additional places.
Well done to all three guys and their families and coaches. And, indeed, Edinburgh AC for their big role in developing these athletes.
Chris said: 'Truthfully, having my son Ronan and my wife at home is more of a motivation than I've ever had before, it's so easy to get up in the morning and put in the work and go to bed exhausted even though you know you'll be up again in a couple of hours. But just having them has been huge for me and I can't thank them enough.
'To be fair I got a bit excited tonight. With 400m to go I thought, 'This is slow.' Then the Kenyan boy did a good job of keeping me out so I had to go by him.'
Jake said: 'The atmosphere is electric for every single British athlete, there's a roar which is just unreal. It was a bit shaky coming into this race (after a few weeks without competing) and I wasn't sure how I'd go, but the problems have blown out now so I'm ready for semis.'
Jake in video interview on Twitter
Josh said: 'I thought I would come up but it's just not that easy, I just thought it would be a lot more simple than it was.
'Normally I can come strong on the home straight but against these guys running 3:45 it's not going to be that easy coming down the home straight that far back.'
+++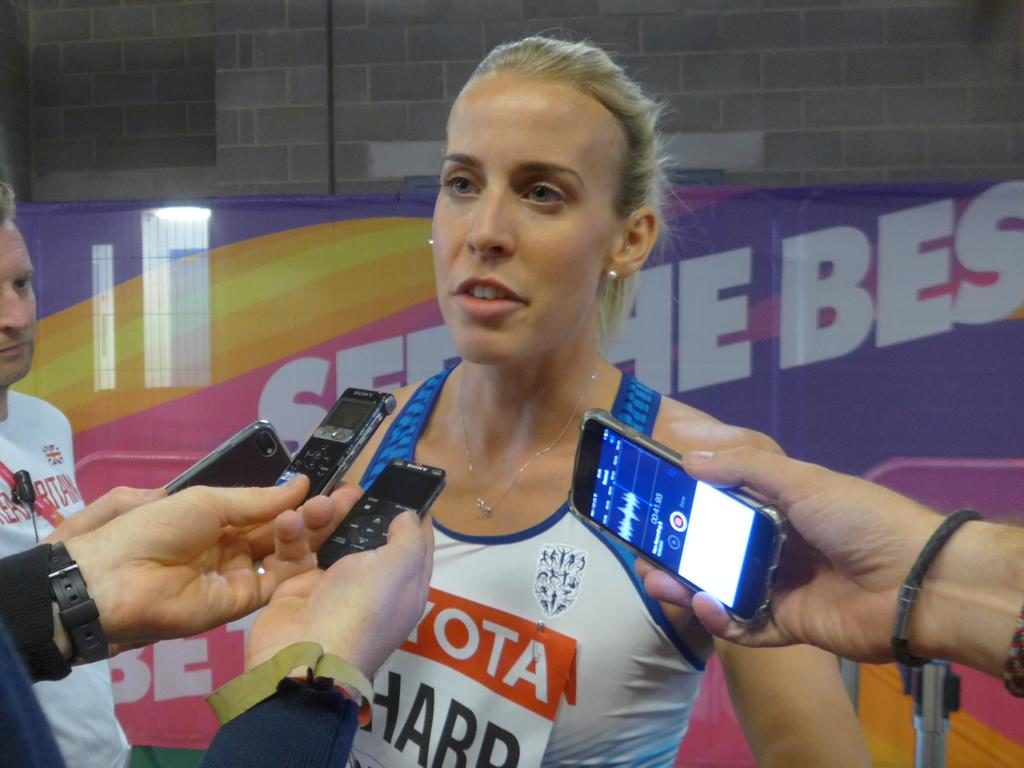 There was a controlled run from Lynsey Sharp to take second place in her heat in the 800m at the London 2017 World Champs.
The Scottish Record Holder clocked 2.01.04 to safely progress to tomorrow's semis.
'I was getting clipped from behind and it was worrying me because I saw the men's 5K the night before when a couple of guys went down,' said Sharp.
'But it opened up a bit and I kept to my plan to stay on the inside line and just made sure. It is all about qualification and now I just have to approach the semi tomorrow as if it is the final.'
+++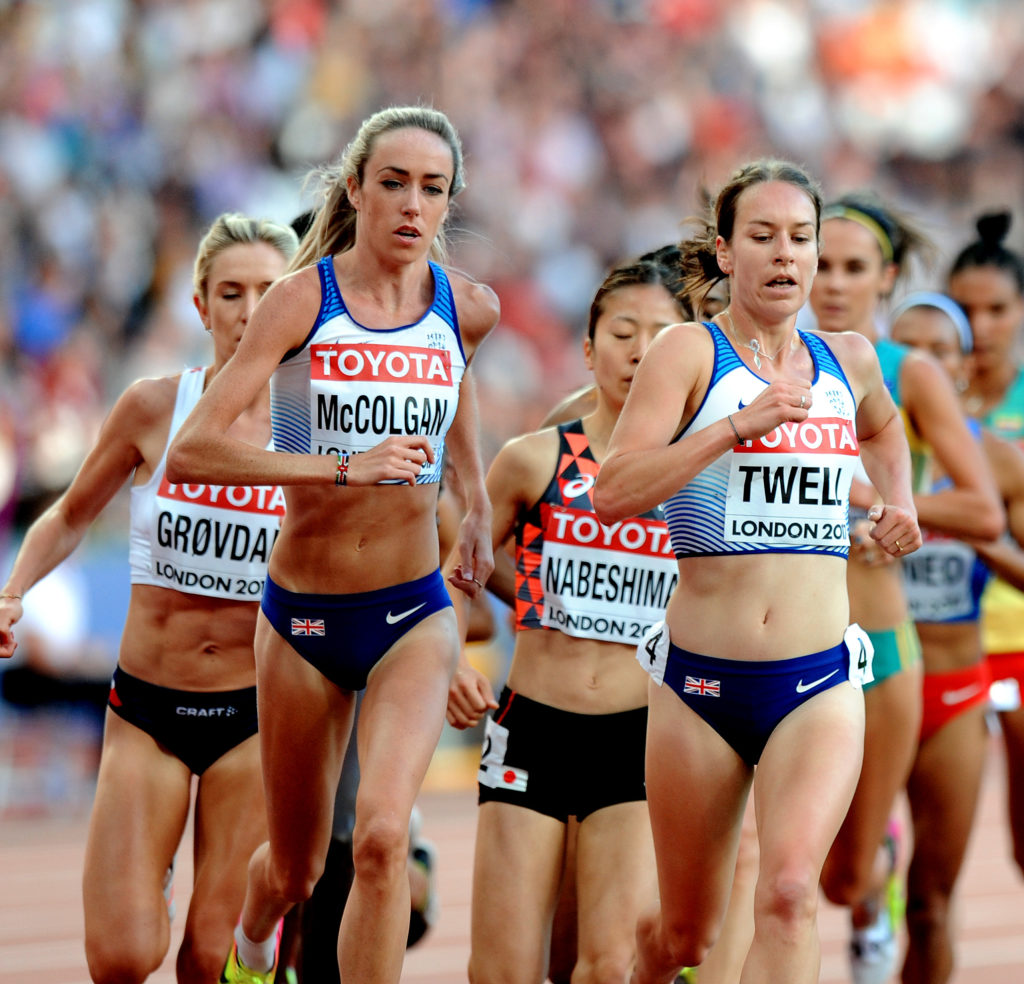 Photo by Mark Shearman
It had been labelled #tartantrackthursday with eight Scots involved – and there was a decent start as two our of three made it through in the 5000m heats.
Eilish McColgan and Laura Muir both progressed to the final on Sunday with PB performances but unfortunately Steph Twell went out in 15th in the second race.
McColgan took a fine fourth place in the second heat for an automatic place, with Laura having had to wait on her time from seventh place in the opening heat.
It was enough, though, to join her Dundee Hawkhill Harriers club-mate and it was PBs for both with Eilish at 15.00.38 and Laura at 14.59.34 (outdoor PB). Twell dropped off the pace latterly in the second heat and came home in 15.41.29.
'I ran as hard as I could and that was really fast,' said Laura. 'We'd been looking at the times in the heats from previous Championships and that was the fastest ever, that I know of anyway.
'I took a day to think about the 1500m then after than I put it behind me and focused on this and mentally I was very positive going in to this race and now I am in the final.'
Eilish said: 'I'm really proud of myself – a PB in this stadium feels amazing. I'm over the moon to do this here in London.
'I couldn't let it go in that last 200m. I just had to keep pushing hard right through to the line. I knew today was going to be tough as I was ranked seventh in my heat so to get top five would need a hard run.
'I didn't realise we were running 15 minute pace at all. It was only in that last kilometre that I could feel it ramping up in pace. I'm just so much more confident this year. I haven't had the injuries of the last few years so I am in a better place and that showed.'
Steph said: 'It wasn't me out there today, I just couldn't respond. My body didn't quite feel right, so I'm absolutely disappointed, but it was an awesome experience. '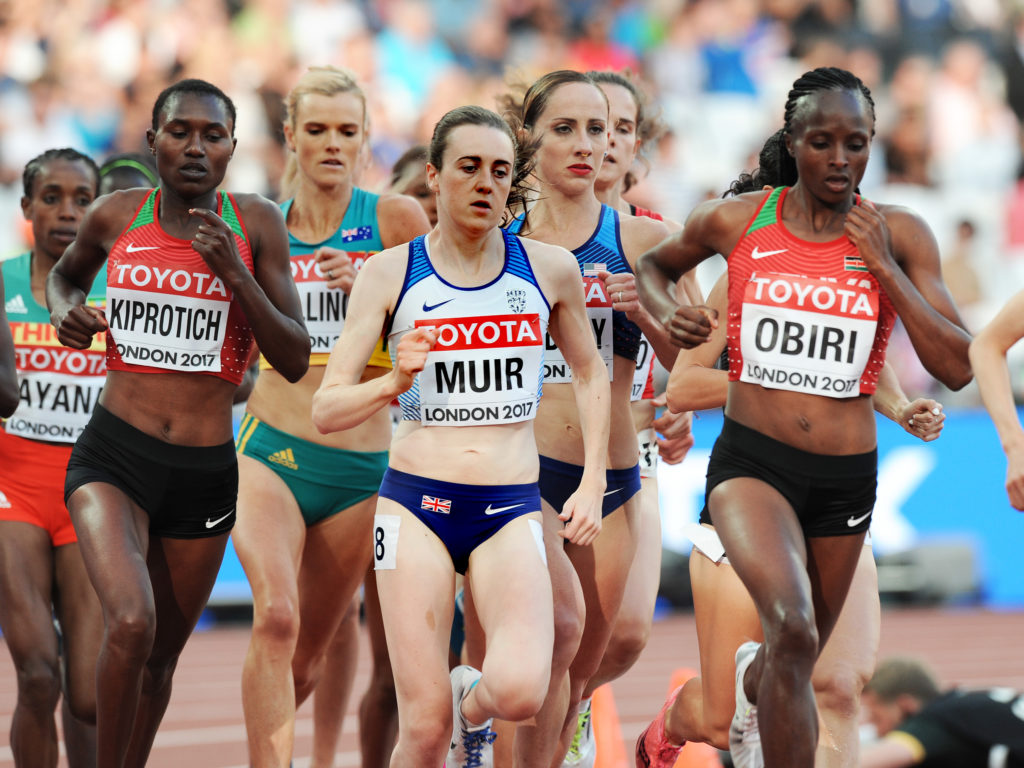 Photo by Mark Shearman
Tags: Chris O'Hare, Eilidh Doyle, Eilish McColgan, Jake Wightman, Josh Kerr, Laura Muir, London 2017 World Champs, Lynsey Sharp, Steph Twell