#SALsuper16 World Champs – Laura 4th in 1500m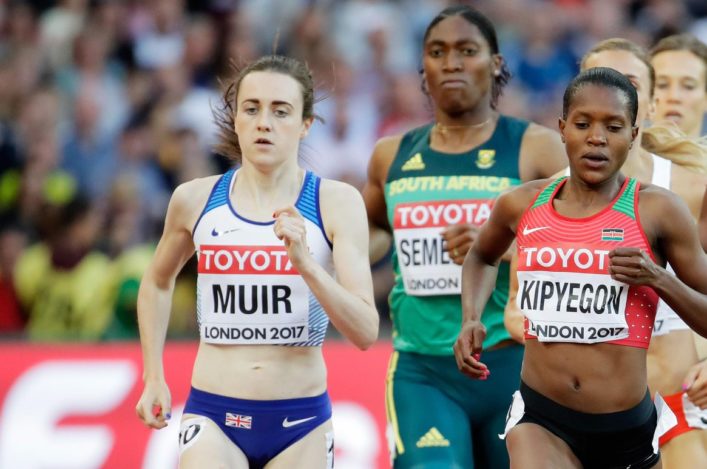 Laura Muir walked away from London 2017 World Champs final nursing the pain of a fourth place finish – but once again capturing the hearts of the nation.
The gutsy Scot came so close to a global medal in an amazing and dramatic final sprint which saw the top four separated by just 0.38 of a second.
What a burn-up it became on the last lap with Olympic champion Faith Kipyegon taking the gold in 4.02.58, American Jenny Simpson coming through for silver and South Africa's Caster Semenya snatching the bronze from Muir by seven hundredths of a second (4.02.90 to 4.02.97).
It was a final well worthy of the pre-race hype and proof that it became a tale of the unexpected lies in a 12th place finish for the World Record holder, Genzebe Dibabe, while one of the hot favourites (if that's possible in this race), Sifan Hassan, in fifth.
But the over-whelming feeling, over and above the disappointment, has to be: Laura, we're very proud of you indeed.
It should be stressed: Scottish medals in individual events at the World Champs are not rare – they are in the minority of one.
Liz McColgan's 10,000m gold in Tokyo in 1991 remains the only one in events other than relays for Scots at this particular global level.
So fourth place finishes for Callum Hawkins and Laura at London 2017 actually rank very highly indeed in terms of the history and must be regarded as such.
'You know it's fourth, what can I say,' said Laura Muir. 'I gave it everything I had but ran out of energy in the last 50m as they came past. Considering the disruption I had this year, I did all I could.
'I knew it was close. Everything happened so late in the race so I couldn't react. I was so close to getting a medal.
'I knew the likes of Caster, Sifan and Faith would take it out first lap so I stayed with the pace and on the second lap I tried to make sure I didn't use too much energy.
'I was in the pool for two weeks (while injured) and missed sessions for the best part of three weeks so you wonder if that would have made a difference but I had a lot of support from my coach (Andy Young) and the British Athletics Medical Staff so I am very grateful I am able to be here and to compete for a medal. I'm gutted but happy to be here.
'The 5,000m is a bit unpredictable for me because I am very inexperience in that event. I have only run the event twice – once was four years ago – so I'll have to see how I feel. Hopefully I can run well but it is still a very new event for me. I have got three days to recover so that is plenty of time.'
There was also a fine sixth place for GB's Laura Weightman in that dramatic finish.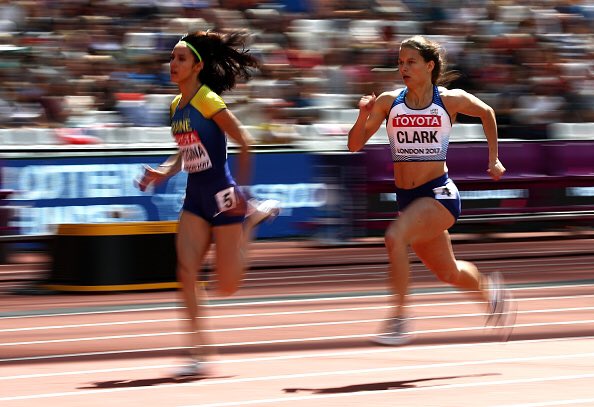 There was a strong performance by Zoey Clark in the London 2017 World Champs semi-finals as she set a 400m PB of 51.81 – even though it wasn't enough to progress.
That was for seventh place (on a photo finish) and the Scot in fact wasn't too far away from fifth place on the night.
It's been a great season for Zoey, bringing down her PB significantly, winning the British title and making the semis of a global event in her first Senior vest with GB and NI. And we could well see her back on that London track later in the week in the 4 x 400m Relays – here's hoping.
'A PB – I can't really complain,' said Zoey. 'The race was a little messy but I got a pb so I really can't be angry with that.
'Coming in to this I thought 'just get used to the experience, use it and learn that,' and maybe there was an outside chance of getting to the semi-finals. I got to the semi-finals and I got a pb. So really I ticked all the boxes.
'I was nervous – I wouldn't say I was more nervous than I would be for a normal race, but the crowd was pretty deafening. I was trying to stay calm with that but it's really exciting. I'm feeling good for the relay, I think we've got a good chance of going out and running well. '
Well done to Zoey, her family and her coach on a fine performance (so far) with the sprinter joining Callum Hawkins in setting a PB in London, while Guy Learmonth had his second best ever 800m run as our #SALSuper16 seek to Perform When It Counts.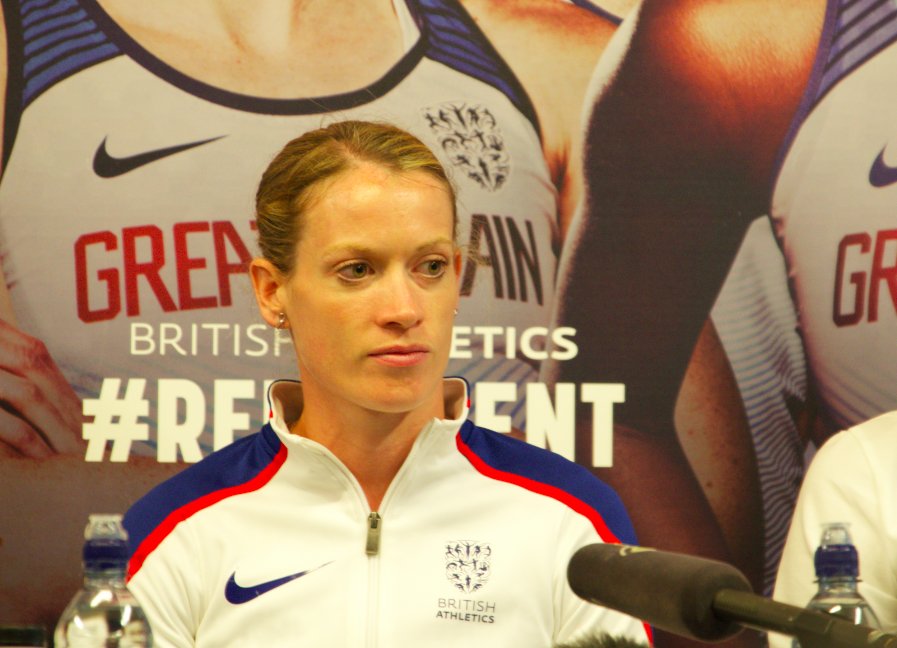 Eilidh Doyle – GB team captain at London 2017
Eilidh Doyle opened her World Champs with a solid qualification from the opening heats of the 400m Hurdles.
The Rio finalist, and Scottish Record holder, who is team captain for GB and NI in London, was comfortable in third place (with the top four going through) in a run of 54.49.
'It's been nerve-wracking getting out there – I just wanted to get the first round out of the way and get that secure qualification,' said Eilidh.
'I spent the last few days just watching everybody and it's made me hungry to get out and have my own shot. The atmosphere was amazing, I couldn't even hear my name getting announced because of the cheer. It was just incredible.'
Asked about the GB captaincy, Eilidh said: 'You obviously want to support the team and watch them but it can get you very emotional, you can go from highs to lows.  Today I was lucky there was no athletics on in the morning so I could just switch off, watch TV and forget about it for a while.'
With thanks to British Athletics for comments from the athletes in London
Tags: Eilidh Doyle, Laura Muir, London 2017, World Champs, Zoey Clark