Queen's Baton Relay to visit Senior Champs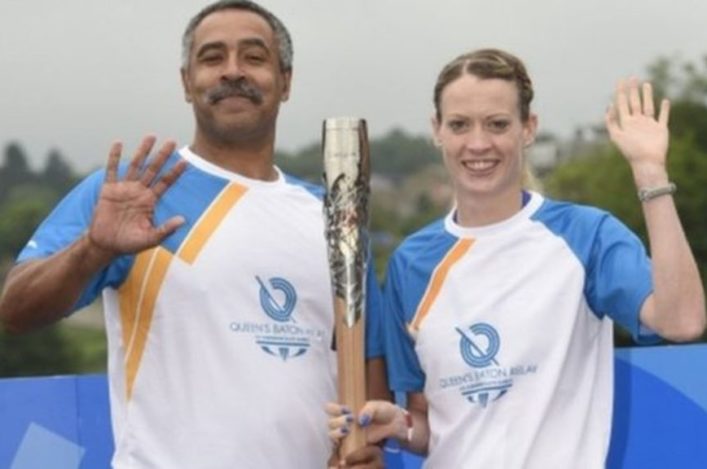 ENTER NOW for the 125th Scottish Senior Champs and the Scottish U17 Champs
The Queen's Baton Relay will visit the Scottish Senior and U17 Championships at Grangemouth in August.
It's all part of the countdown celebrations towards the next edition of the Commonwealth Games, which are being staged in Australia's Gold Coast in April 2018.
The Queen's Baton Relay comes to Scotland for a week and is scheduled to arrive at Grangemouth stadium on the morning of Saturday 26 August.
Inside the Baton, there is a message from Her Majesty Queen Elizabeth II that calls the Commonwealth's athletes to come together in peaceful and friendly competition.
Designed for each Games by the host nation, the 2018 Queen's Baton has a distinctive loop design and has been made using macadamia wood and reclaimed plastic, sourced from Gold Coast waterways, and inspired by the region's vibrant spirit and indigenous heritage.
With only five days in Scotland this year, compared to the hugely successful 42 day tour of the country in 2014 as Commonwealth Games hosts, the focus is on not just passing through, but spending time in each community it visits.
Preparing to compete in the 400m hurdles at the London 2017 World Athletics Championships next month, double Commonwealth Games silver medallist Eilidh Doyle said: 'I can't quite believe that the next Commonwealth Games is now only nine months away.
'Glasgow 2014 was amazing in every way and being the very first person to carry the Queen's Baton when it crossed the border from England to Scotland was extremely special, particularly as it was handed to me by Daley Thompson.
'It will be fantastic to see the Gold Coast 2018 Baton in Scotland in August and it will certainly spur on all the athletes, including myself, to book their place on Team Scotland and on the plane to Gold Coast.
Being part of Team Scotland is a unique experience and the only time we get to represent our country at a multi-sport Games. The public support means so much to us and certainly played a huge part in the Team's success in Glasgow and it would be great if everyone can get behind Team Scotland once again.'
Saturday 26 August – Grangemouth, Edinburgh
Visits to two major sports events where Scottish athletes are striving to be selected for Team Scotland for the 2018 Games. The day concludes with a visit to the Military Tattoo.
Grangemouth – Scottish Athletics Senior Championships *
 Portobello – Scottish Beach Volleyball Championship *
Edinburgh – Edinburgh Military Tattoo
*Events open to the public
Tags: Commonwealth Games, Eilidh Doyle, Grangemouth, Queen's Baton Relay, Scotttish Senior champs