200 Scots ready to invade Liverpool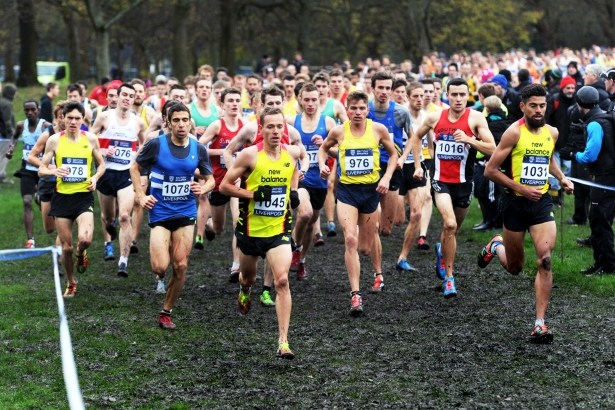 Start-lists are on here (click on Liverpool tab)
Jake Wightman's father, Geoff, has called it a 'Scottish invasion' when on the microphone in Liverpool in the past couple of years and the 2016 version very much promises a repeat – with around 200 athletes Merseyside-bound this weekend.
Geoff is formerly of this parish (he is a former scottishathletics CEO) and he's never slow to publicly credit Scots in his various announcer roles.
It was hard to miss Callum Hawkins and Andy Butchart a couple of years ago, of course, as they memorably finished 1-2 in the British Cross Challenge and went on to represent GB and NI at the Euro Cross in Bulgaria, where Callum finished fifth in the U23s.
Here's hoping for something akin to a repeat on Saturday and a few more athletes besides will harbour hopes of making it to Italy on December 11 with the contenders likely to include Senior Women like Beth Potter and Josephine Moultrie and U23 men Ben Stevenson and Michael Ferguson.
It looks a bit tougher at U23 Women's level and for our U20s although the raft of Scots involved also includes American exiles like Sean Chalmers and Jonny Glen (U23) and Josh Kerr (U20).
What is not in dispute is that this has become a real testing ground for Scottish athletes to find where they may rank among Britain's best cross country and its inclusion in the Scottish Senior XC GP was very much designed to try and raise standards.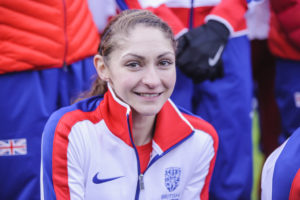 Josephine Moultrie – GB vest in Edinburgh early in 2016
As Rhona Auckland, who went on to be Euro Cross champion at U23, once put it: 'There's always great depth in the races at Liverpool and, really, you just have to keep coming back year after year to get used to it.'
That applies to many of those names we're seeing on start-lists – from U15 through to the Seniors/U23s – while for one or two others it may be a first experience altogether or a return after a few years absent.
Scotland vests will be on display with 24 athletes receiving kit and support for travel and accommodation via the process in the Road Running and Cross Country Selection document.
Four Olympians picked for Scotland
In terms of the Euro Cross, it is all about finishing in the top four for the seniors and U23 with those places winning automatic selection for the trip to Chia, Italy, next month.
Teams of six are selected, with two discretionary places in each of these age groups. In the U20 category, the top five eligible athletes on Saturday will be picked with one more to be added.
British Athletics will name their team on Tuesday 29 November.
Selection policy for the Euro Cross in Italy on December 11 in on the British Athletics site.
Tags: Andy Butchart, Beth Potter, British Cross Challenge, Callum Hawkins, Euro Cross 2017, Geoff Wightman, Josephine Moultrie, Liverpool