Noticeboard: London elite; SUCA Champs; Rehm; Libby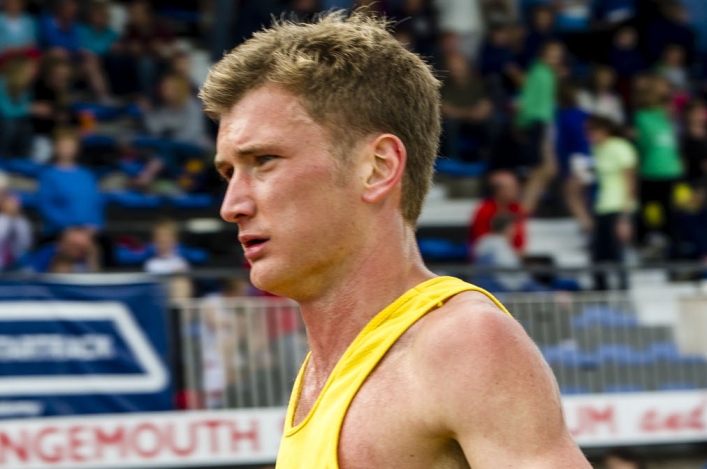 Derek Hawkins – was top Brit at the London Marathon in 2013
Two Scottish men are in line to compete in the London Marathon elite race – as British athletes chase selection places for the Olympics in Rio.
The top two British athletes across the line in London on April 24 will make the GB team if they have achieved the 2.14 marathon standard.
Callum Hawkins and Scott Overall, the only two men with that standard already, are among the 13 Brits named in the elite field for London. Derek Hawkins joins Callum as the Scots to contest the race that day.
It promises to be a very high quality race, with the elite men's field includes the top five finishers from 2015, five men who have gone sub-2.05 and 16 who have clocked times quicker than 2.10.
Last year Eliud Kipchoge stormed to victory, beating the likes of two-time winner Wilson Kipsang and world record-holder Dennis Kimetto. On April 24, the Kenyan trio will return to the British capital to form part of a stellar elite men's field which also includes their fellow countryman Stanley Biwott and Ethiopia's Kenenisa Bekele.
There are also 13 British athletes in the field, with competition set to be fierce as the race acts as the trial for Rio.
Read more online via this story in Athletics Weekly.
It is understood Andrew Lemoncello is now turning his attention back to the steeplechase.
*Susan Partridge and Freya Ross are the Scottish women on the elite list for London.
+++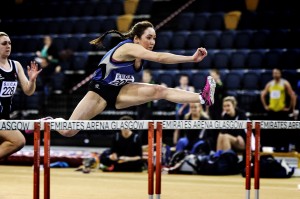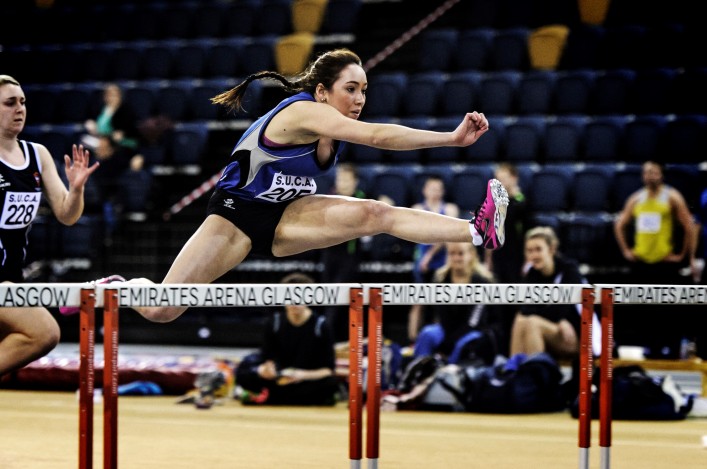 Action from the SUCA Champs – photo by Bobby Gavin
The Scottish University and College Athletics Champs will take place at the Emirates Arena on Saturday 6 February from 12 noon.
This event is open to all current students as well as those who graduated during term 2014/5. Guests are also welcome but numbers have to be restricted.
If you are interested in a guest spot please contact the secretary by email sua2011@hotmail.co.uk or by telephoning 01555851968 or 07852834935.
As is usual practice, medals are on offer for first three in each event including relays as well as the team competition for the Iain Cosgrove Memorial Trophy.
+++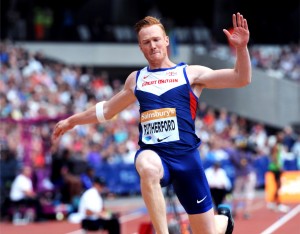 Greg Rutherford – Glasgow-bound
Markus Rehm, gold medallist at the London 2012 Paralympic Games, will face Olympic Champion Greg Rutherford (coach: Dan Pfaff) in the long jump at the sold out Glasgow Indoor Grand Prix on Saturday 20 February.
Rehm is the current T44 Paralympic World Champion, following his incredible world record leap of 8.40m in Doha last year, and will face Olympic and world champion Greg Rutherford, who won the IAAF World Championships with a jump of 8.41m in Beijing in August.
The German Paralympian has previously outlined his ambition to compete against non-disabled athletes more regularly and even compete at the Olympic Games.
'I'm very excited to compete at the Glasgow Indoor Grand Prix,' said Markus Rehm.
'It will be my first time competing in Scotland and I'm looking forward to testing myself against some of the best long jumpers in the world.'
Rehm has competed against Greg Rutherford on one previous occasion in Hengelo.
'This is a massive year for me with the Paralympic Games in Rio coming up and I think competing against athletes such as Greg Rutherford in Glasgow will be the perfect way for me to start my preparations.'
+++
Good to see Commonwealth Games gold medallist Libby Clegg stepping up her preparations in Paralympic year with a new guide runner.
Libby of course ran with Mikail Huggins at Hampden but that on-track partnership has ended and the sprinter will now team up with 200m runner Chris Clarke. Coach Joe McDonnell, who coaches Sophie Hahn, is now working with both athletes.
Read more here on Vinco Sport
Tags: Andrew Lemoncello, Callum Hawkins, Derek Hawkins, Emirates Arena, Glasgow Indoor Grand Prix, Greg Rutherford, SUCA Indoor Champs