Steve Cram is our Guest of Honour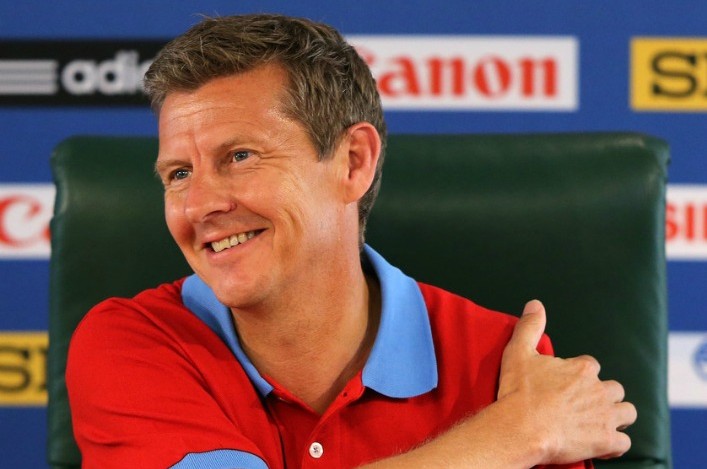 Scottish Athletics Annual Awards booking form
Steve Cram will be our 'Guest of Honour' at the scottishathletics Annual Awards Dinner at the Hilton Hotel in Glasgow on October 31.
It promises to be a really special night with the middle distance legend and BBC athletics commentator Cram the headline act as main speaker.
Steve will be joined on stage by his partner, Allison Curbishley, who won a silver medal for Scotland at the Commonwealth Games in 1998 – as we gather to honour the 'Scottish Athlete of the Year' as well as present other awards.
Completing our great line-up, our host for the evening on Saturday 31 October will be Bryan Burnett, the BBC Scotland presenter and running enthusiast.
Tickets for the Awards Dinner are available for £40 per person via the booking form or by emailing events@scottishathletics.org.uk
Short-lists are being prepared for awards in the athlete categories as well as Clubs, Volunteers and Officials – with thanks to the many nominations we have received.
The 'Coach of the Year' short-lists were announced last weekend at the Coaching Conference and the winners will be revealed on the night.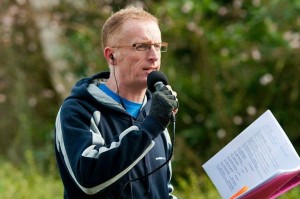 Bryan Burnett – will be our Annual Dinner host on October 31
Steve Cram is an icon within the sport and in a 19-day period in 1985 he set World Records at 1500m, 200m and the mile. He won World Champs gold at 1500m in 1983 and a silver in the Olympics the following year.
Cram was European champion in 1986 and in the same year the 'Jarrow Arrow' came to the Commonwealth Games in Edinburgh and won an 800m and 1500m gold double at Meadowbank.
'I am delighted to have been asked to be Guest of Honour at the scottishathletics Annual Awards,' said Steve.
'It should be a fantastic night at the Hilton Hotel in Glasgow and I'm in no doubt we will be looking at very strong short-lists in many of the categories.
'In track and field alone there were of course seven Scots in action in Beijing with Eilidh Child and Kirsten McAslan coming home with medals and three athletes – Eilidh, Steph Twell and Laura Muir – reaching finals.
'If you want to look at National Records then it was been a good year there, too, with the likes of Laura, Lynsey Sharp, Mark Dry and Jax Thoirs all re-writing the history books. For Laura to run under four minutes for the 1500m and Lynsey to be at 1.57 for the 800m really is very encouraging ahead of Rio.
'There's strength in other areas as well and I remember Rhona Auckland coming up with a great gold in the Euro Cross at U23 and then running strongly at the World Cross in China as well. I know there has been success in the age groups at the European U20s, the World Youths and the Commonwealth Youth Games.
'I'm sure scottishathletics members  and supporters of the sport will want to acknowledge and remember those performances and the Annual Awards Dinner is a great place to do that.
'I have a real connection with Scotland through Allison, of course, and my son Marcus was also at school in Edinburgh – so I that time I often found myself attending events and watching people like Chris O'Hare coming through.
'Callum Hawkins is another from that period who raced against Marcus and has stepped up well to Senior level.
'I remember going to see my son compete at the (British) Inter-Counties and one of the Scotland teams won the Under-15 boys titles. That wouldn't be happening all that regularly but those lads are starting to develop, like Chris.
'That encourages others to come on and progress and you also hope the Commonwealth Games has made an impact in terms of bringing people into the sport.'
Here's Steve's World Record in The Mile in Oslo in 1985
Tags: Allison Curbishley, Annual Awards, Athlete of the Year, Bryan Burnett, Hilton Hotel, Steve Cram