Your chance to work in athletics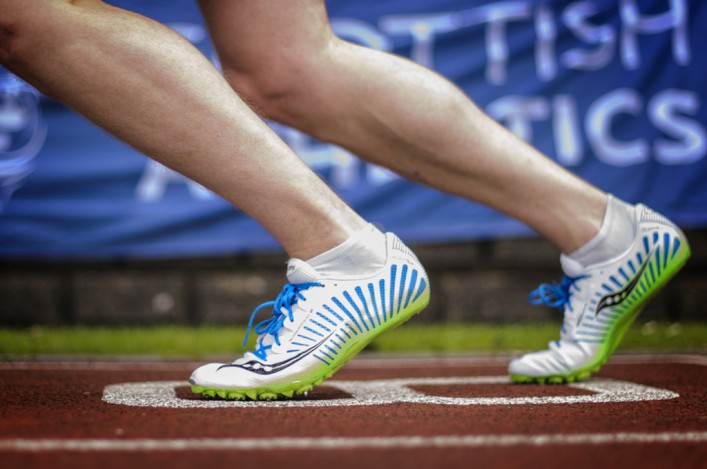 Performance Administrator
(15 – 20 hrs per week)
Salary circa £18,000 (pro rata)
Introduction
'Perform When It Counts' is the strategy for scottishathletics – the Governing Body for Athletics in Scotland, covering the period 2015 to 2019.
It is very deliberately positioned as a high level strategy providing aspiration, leadership, structure, and shaping the resources and work of scottishathletics. It builds on a successful phase of development and achievement from 2010 to 2014.
'Perform When It Counts' is all about achieving and delivering excellence at all levels of athletics – for all, and across all disciplines of the sport. This integrated approach is central to the philosophy behind the strategy.
There are approximately 140 athletic clubs in Scotland with an estimated total membership of around 16,000. The clubs vary in size from small informal clubs with a handful of members to long-established clubs whose membership exceeds 600. Some clubs specialise in particular disciplines, and others cater for all aspects of athletics. In addition, there are 450 jogscotland groups and 30,000+ members.
Opportunity
There's now a chance for someone to work in athletics and fill a Performance Administrator role.
The person appointed will be expected to work for between 15 – 20 hours a week, preferably 3 – 4 hours in each weekday. There may be a requirement for evening and weekend work, however this will be arranged in advance with your line manager and will take account of the normal, agreed hours of work.
The successful candidate will be based at the scottishathletics office at Caledonia House, South Gyle, Edinburgh, with a salary
on offer at around £18,000 (pro rata) depending on the experience of the successful candidate.
Annual pay awards will be made in accordance with the salary review procedures agreed by the scottishathletics Board of Directors.
The post holder may be required to travel to meetings within Scotland and occasionally in the UK. Travel and subsistence will be reimbursed at scottishathletics current rates. All new members of staff serve a six-month probationary period before their appointment is confirmed.
Role and Responsibilities of the Performance Administrator
Responsible to: Director of Coaching
Responsible for: The provision of administrative and coordination functions to the Performance Team
Key tasks will include:
*To maintain and provide support to the Director of Coaching and members of the Performance Team in a comprehensive and confidential manner
*To ensure appropriate systems and processes are maintained to support effective and efficient day to day running of the Performance Team
*To effectively help plan and coordinate event days booking facilities, including contacting deliverers arranging travel and accommodation where necessary
*Be involved in the organisation and planning of the newly proposed coach education workshops in terms of promoting and taking bookings, to liaise effectively with the Performance Team to ensure we can deliver a valuable and worthwhile experience for coaches
*Organise the bookings of workshops and conferences on behalf on the Team, from inception to event management, budgetary control and invoicing
*Send out invitations to athletes and team coaches when selected for internationals including arranging kit, medical forms, travel and accommodation
*Respond and advise efficiently to all electronic and verbal enquiries for the Director of Coaching and Performance Team staff
Provide and maintain reports, data, spreadsheets and files, as required to ensure efficient performance team operations. Any other tasks as reasonably requested.
Candidate Specification
Excellent IT experience, including Word, Excel and Outlook; Proven project experience; Experience of databases; Excellent interpersonal and communication skills; Ability to work and communicate with a diverse range of people, establishing and maintaining effective working relationships; Ability to multi-task and work to tight timescales whist maintaining accuracy and attention to detail at all times.
We are looking for a team player with an ability to work well with others; a willingness to work flexible hours; and a keen interest in Scottish athletics.
Application Process
Application is by completion of an application form available from Dawn Allan on 0131 476 7336 or email to dawn.allan@scottishathletics.org.uk
Completed applications should be marked private and confidential and sent to Dawn Allan (or emailed to dawn.allan@scottishathletics.org.uk) at
scottishathletics Limited
Caledonia House
South Gyle
Edinburgh
EH12 9DQ
The closing date for application is noon on Friday 21 August with interviews taking place on Thursday 3 September.
Applications received after the closing date will not be considered. scottishathletics is an equal opportunities employer.
Tags: Director of Coaching, Perform When it Counts, scottishathletics