Youngsters prepare for SIAB International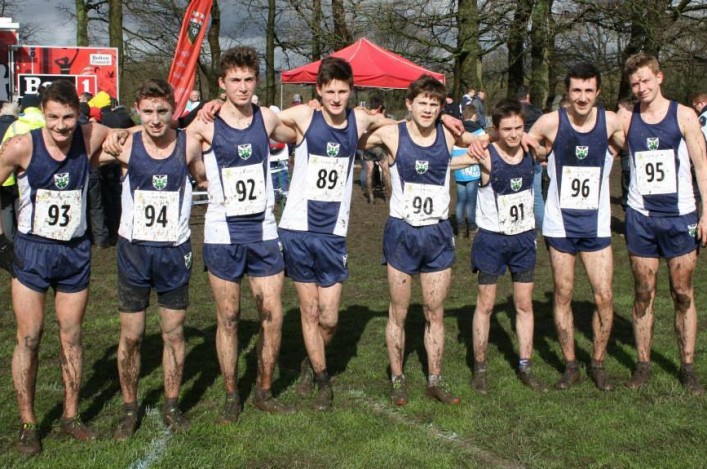 Scotland at the SIAB in Bolton last year
SIAB 2015 Cross Country Overall Results – Dublin
SIAB 2015 Cross Country Team Results Dublin
Scotland Schools XC Teams 2015
Young athletes head for Ireland this weekend to represent Scottish Schools in the SIAB Home International XC fixture.
Dublin is the venue as pupils take on teams from Ireland, Wales and England in the traditional encounter at this stage of these season.
Teams of eight in boys and girls have been selected in two age groups – Junior and Inter – and those set to represent Scotland are listed on the spreadsheet.
The Inter-Girls team looks strong with club athletes like Erin Wallace, Laura Stark and Kate Gallagher all involved while the Inter-Boys team features Fife AC brothers, Tristan and George Rees.
Good luck to the youngsters making the journey across to Ireland and to the coaches, teachers and event organisers.
The Scottish Schools Athletics Association website is the best starting point for all schools-athletics matters.
*Those with Primary 6 and 7 athletes wanting to run in the Scottish Primary Schools XC at Kirkcaldy in April should note that the closing date for entries is March 27. Entries for events such as this (and all school events) have to be processed through the school so it is best for athletes/parents to contact a teacher (please do not contact the scottishathletics office on school events).
Tags: Dublin, Fife AC, SIAB XC International, SSAA