Samantha wins Big Half in photo finish as Andy clocks PB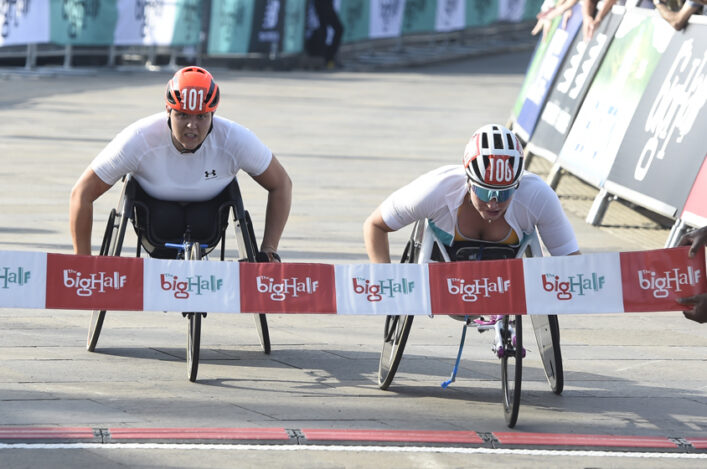 Samantha Kinghorn (on right) is involved in a dramatic Big Half Wheelchair race finish with Eden Rainbow-Cooper (photo by Mark Shearman)
Butchart set for marathon debut in New York 
There were strong Scottish performances on the roads over the weekend at the Big Half Marathon event in London.
Samantha Kinghorn is the gold medallist from the T53 100m at the Para World Champs in Paris in the summer but proved her strength and endurance over 13 miles – and her sprint finish!
The Scot won the tightest of finishes in the Wheelchair race with rival Eden Rainbow-Cooper to take the victory via a photo after both clocked a Course Record 52:05.
It was a second significant win in 72 hours for Samantha, who is coached by Rodger Harkins, after her  1500m victory in Zurich on Thursday night. Melanie Woods finished third in the race.
Andy Butchart finished third in the Men's race with a fine new PB performance of 62:15 (with his previous best having been at 62:58).
The double Olympian from Central AC is preparing for a marathon debut in New York in November.
Andy Butchart at the Big Half race in London (photo by Mark Shearman)
+++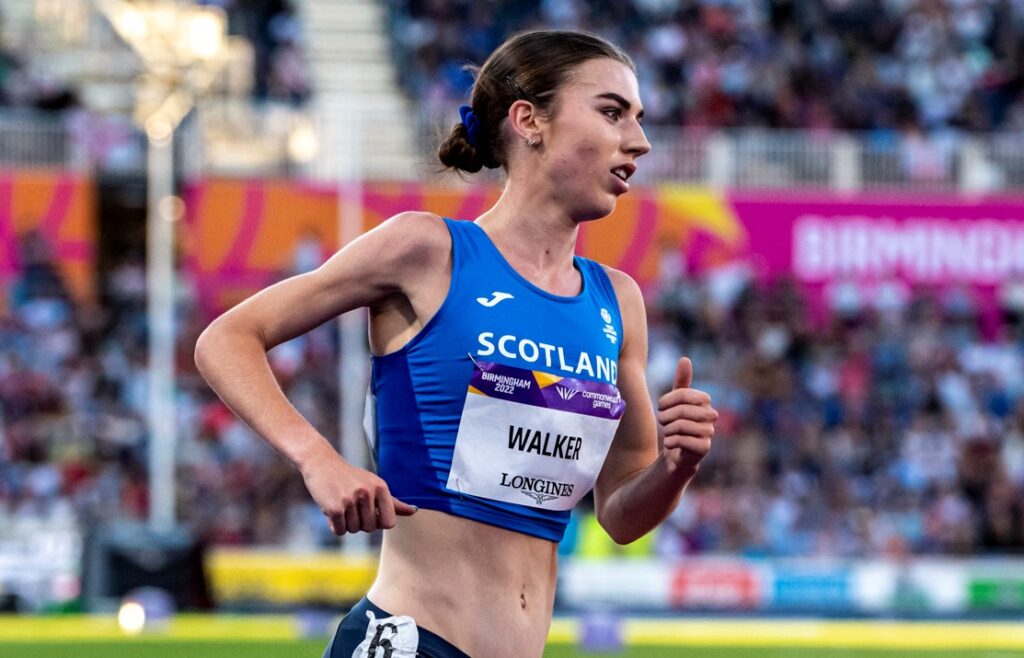 Eloise Walker in action at the Birmingham 2022 Commonwealth Games (photo by Bobby Gavin)
It was good to see Eloise Walker in action in China on Saturday as she stepped into the Diamond League arena for the first time.
Eloise finished 12th in a strong Women's 3000m race in Xiamen with a new PB of 8:48.15.
That moves the Edinburgh AC athlete, who is coached by Trevor Painter, to seventh on the Scottish all-time list for 3000m outdoors.
+++
Tags: Andy Butchart, Big Half, Eloise Walker, Samantha Kinghorn