WATCH: Our highlights package from FPSG Seniors and U17s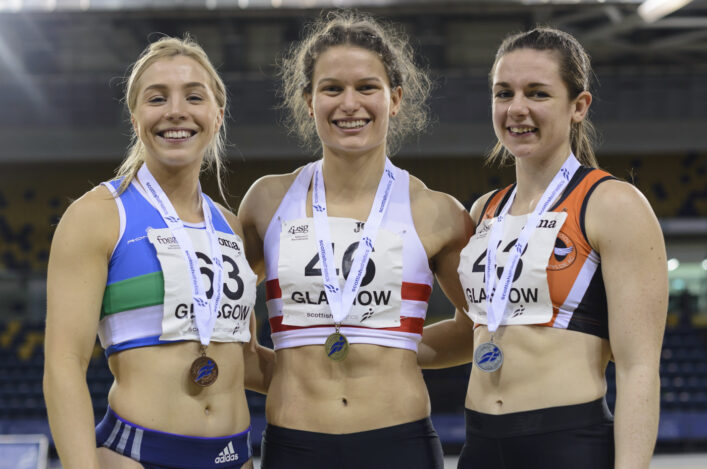 The Senior Women's 200m podium with Zoey Clark joined by silver medallist Katy Wyper (right) and bronze medallist Chloe Lambert (photo by Bobby Gavin)
Read All About It – Seniors round-up
Read All About It – U17s round-up
Check out this short video highlights package from the Emirates Arena on Saturday as we capture the action at the FPSG Seniors and U17 Champs.
It was quite a day with a series of age group Records and Championship Best Performances as well as athletes of course being crowned at national champions in both age categories.
Thanks to Alan Graham of Youth Football Scotland for coming along and working hard to deliver us this footage.
A number of Senior Scottish champions feature including Alessandro Schenini, Philippa Millage, Carolyn Harvey, Lewis McGuire, Kane Elliott, Fraser Angus, Zoey Clark and a few more – as well as U17 athletes.
Photos on Facebook by Bobby Gavin