Volunteers (and athletes) star in sun at FPSG District Champs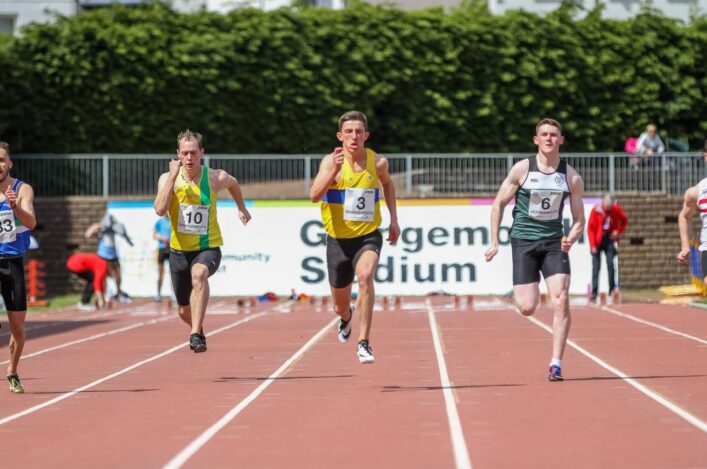 Action from the sprints at Grangemouth (photo by Steve Adam)
PROVISIONAL RESULTS East Districts at Grangemouth
PROVISIONAL RESULTS West Districts at Kilmarnock
PROVISIONAL RESULTS North Districts at Inverness (scroll down page on left)
Sunshine stretches a long way when it comes to athletics in Scotland. All the way from Kilmarnock to Grangemouth to Inverness last weekend, in fact, as the FPSG District Champs were treated to decent conditions.
But the real factor in helping deliver District Championship and Open Graded events at three separate venues around the country is willing volunteers.
scottishathletics Officials facilitate events on a regular basis, of course, and they command our gratitude and respect every time.
To stage three major championship events on one weekend, though, we needed extra help and those who responded to our appeals went the extra mile for the sport.
'I saw the appeal for volunteers on scottishathletics Officials and thought 'Why not?',' said Sheila Lewis, a coach from Giffnock North who enjoyed her stint at Kilmarnock on Saturday.
'Every season the Officials are there delivering events and my own kids benefitted from that in athletics. I coach now with Bernie Campbell's group at Giffnock and I am still racing myself but I felt there was an opportunity for me to help out.
'There was good support and it was enjoyable helping young athletes compete. I've been asked before a few times about taking qualifications to become an Official and it is something I might well think about.'
On a weekend when a significant league fixture down south was cancelled due to a lack of Officials, we'd certainly urge those already within the sport to think about taking the next step.
Pat Hockley receives 40 Years of Service award
Of course, there's volunteer assistance at every turn in athletics in Scotland – be that in officiating, coaching or club admin.
All of these aspects were very much to the fore over the weekend with a new format at play for the three events.
It was the usual championship format for U17, U15 and U13 and an 'Open Graded' format for Seniors and U20s with, in the East and West, the events split between Grangemouth and Kilmarnock.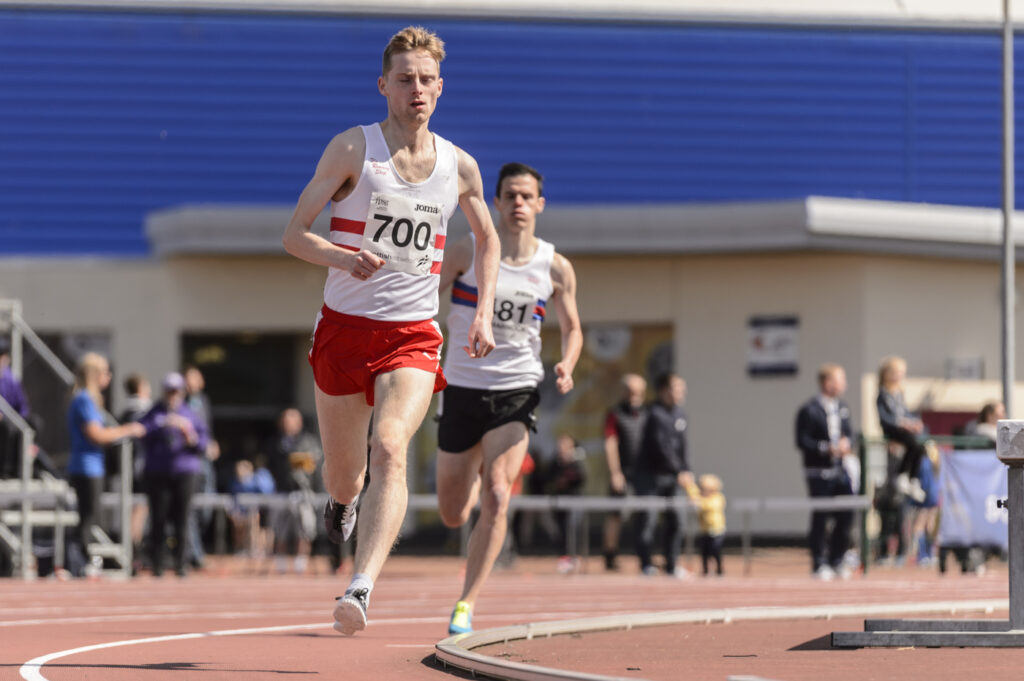 Michael Ferguson and Greg Louden in 800m action at Kilmarnock (photo by Bobby Gavin)
For the likes of Aberdeen AAC athlete, Michael Ferguson, the endurance events in Kilmarnock ensured an early start.
'I think we left about 6.30am for the Saturday events,' he said.
'Mind you, my girlfriend (Roisin Harrison) is a sprinter, so we had to detour via Grangemouth to drop her off there to compete! So it is a long day for some people but I do think that attempt to bring more depth to the Senior and U20 events is well worth trying.
'In some ways, it is up to athletes to deliver depth at competitions by entering them – I've spoken to some other guys about that. We're seeing it happen with Central AC's mile event.'
Ferguson had a couple of great 800m battles with Greg Louden on Saturday. Rachel Hunter threw over 62m as she also prepares to represent Scotland at the Loughborough International and another of that team, Billy Doyle, clocked a 400m PB at Grangemouth.
There are too many other highlights to list – please check the online Results.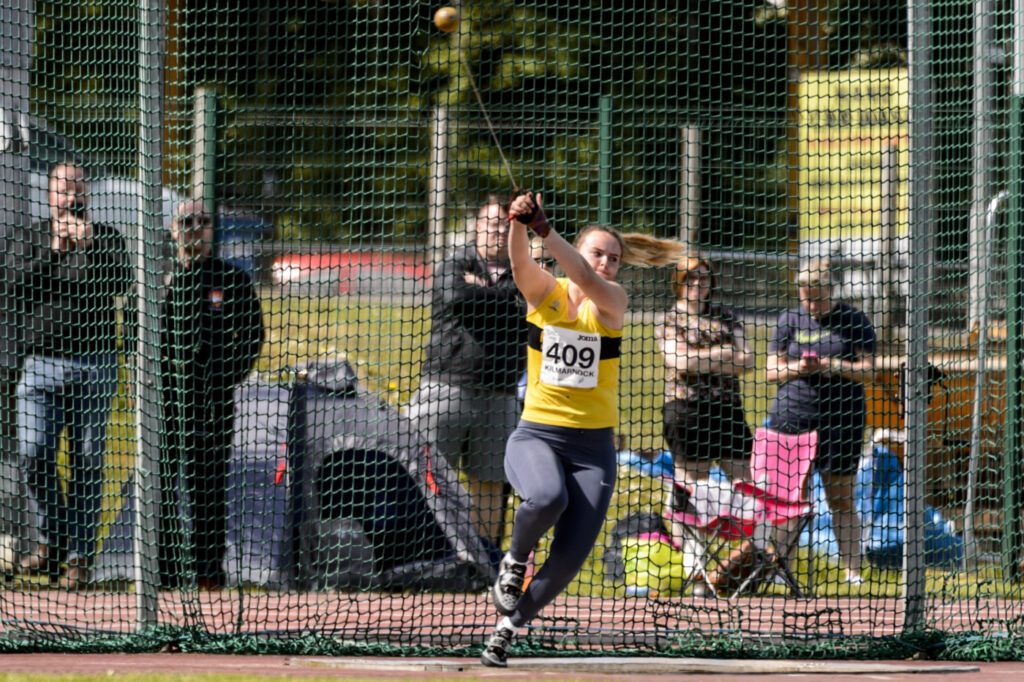 *Kirsty Costello set a new Scottish U17 Record in the hammer at the West Districts, subject to the usual confirmation.
The 4J Studios National Athletics Academy and Kilbarchan AAC athlete threw out to 63.79m to improve her own Record mark. Kirsty also threw a CBP in the U17 javelin (500g) with 50.35m.
*Big thank you from scottishathletics comms to three more volunteer helpers – our photographers.
Bobby Gavin (Kilmarnock), Steve Adam (Grangemouth) and Grant Nairn (Inverness) turned the spotlight on three venues and gave us a terrific flavour of the action.
West photos (Saturday) by Bobby Gavin on our Facebook page
East photos by Steve Adam on our Facebook page
North photos by Grant Nairn on our Facebook page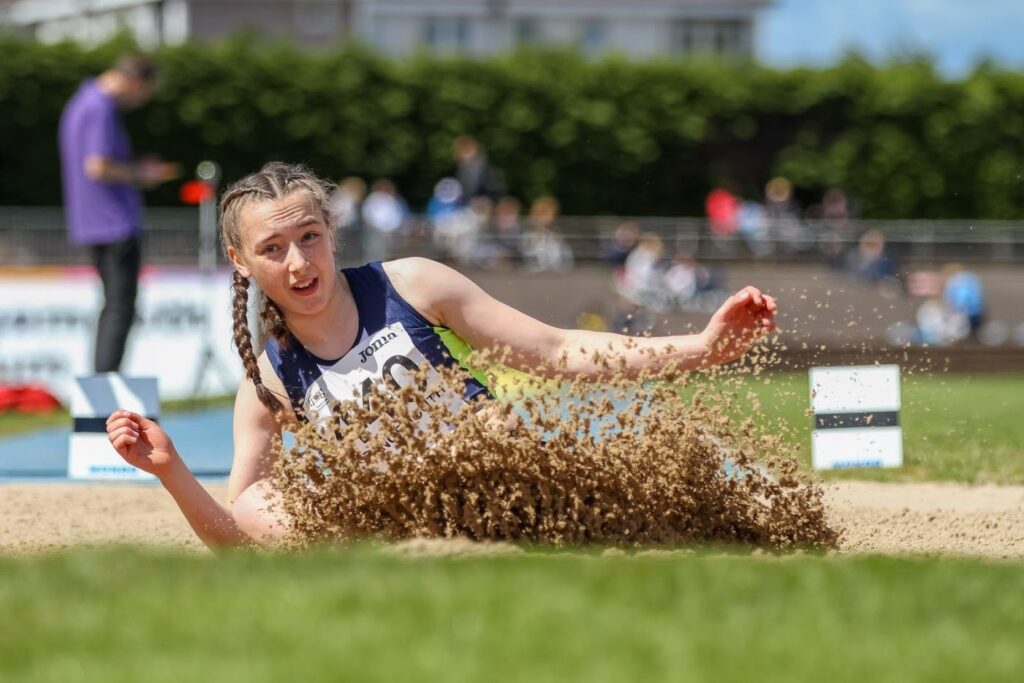 Photo by Steve Adam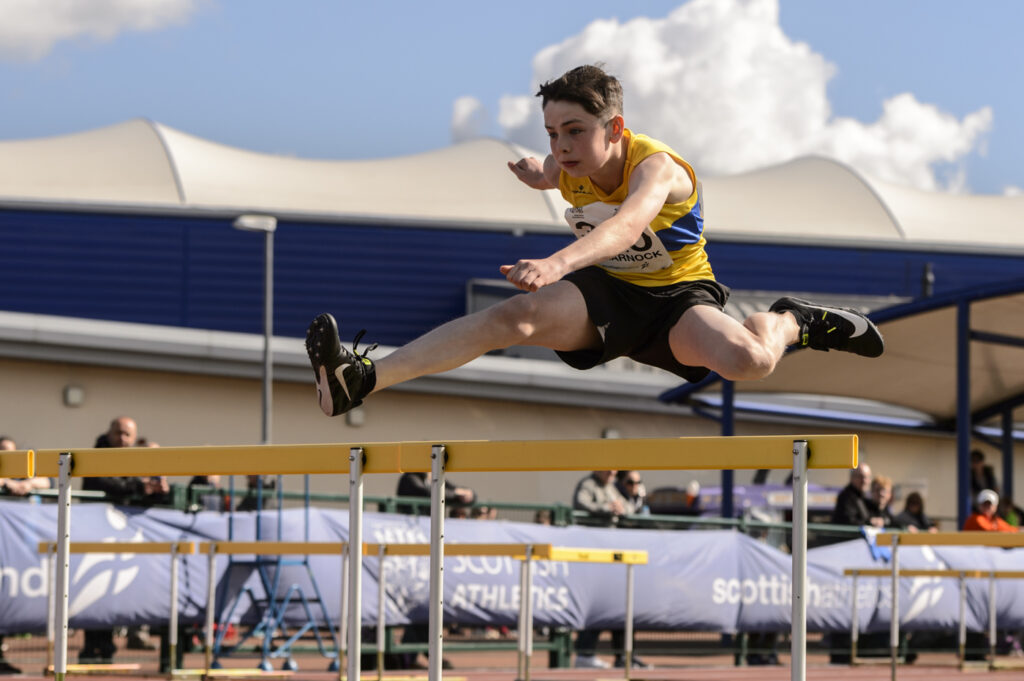 Photo by Bobby Gavin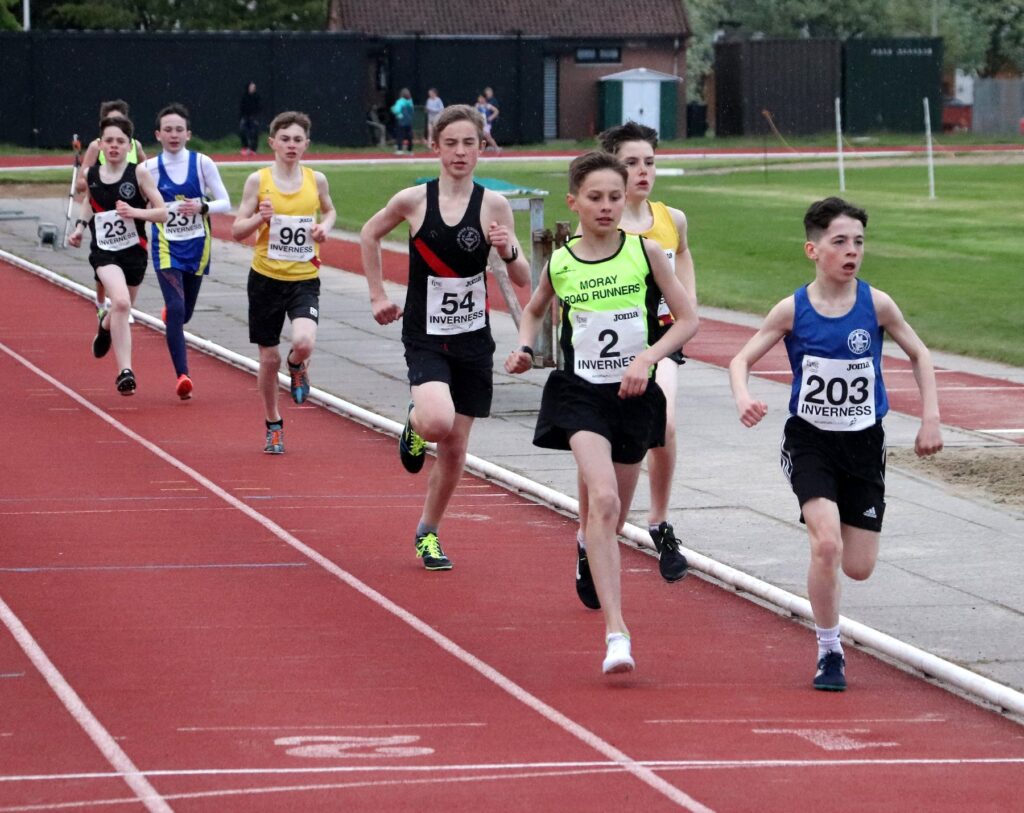 Photo by Grant Nairn
Tags: FPSG District Champs, Grangemouth, Inverness, Kilmarnock