Trio for Rio – Scots land Olympic places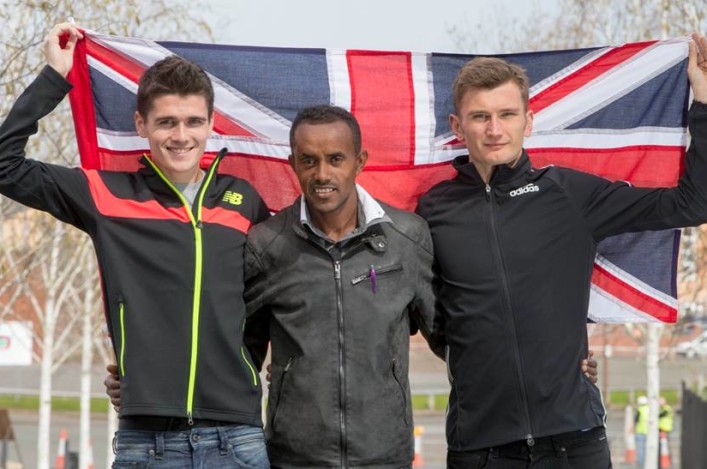 Our #TrioforRio – photo by Jeff Holmes
UK Athletics and the British Olympic Association today announced the first six members of the athletics squad that will represent Team GB at the Rio 2016 Olympic Games.
The athletes will compete for Team GB in the marathon and 50K men's race walk events at Rio 2016 – with the rest of the athletics team to be announced in the coming months.
In the men's marathon, Derek Hawkins is selected in the third spot alongside younger brother Callum and Tsegai Tewelde, who both qualified automatically as the first two Britons across the line in this year's London Marathon; with all three running under the qualifying time.
All at scottishathletics are absolutely thrilled with this news. We want to congratulate the Hawkins family and Kilbarchan AAC as well as Tsegai and Shettleston Harriers.
Alyson Dixon sealed her spot in Rio as the first Brit home and a 13th place finish in London, with Sonia Samuels finishing one position behind and also booking a ticket to Brazil – with both having already run the qualifying time in Berlin last September.
Along with the marathon runners, 50km race walker Dominic King has also been selected to represent Team GB with Rio set to be his second Olympic Games after competing in the same event four years ago at London 2012.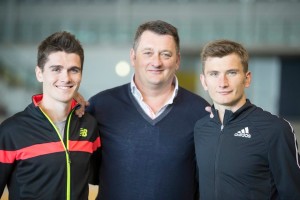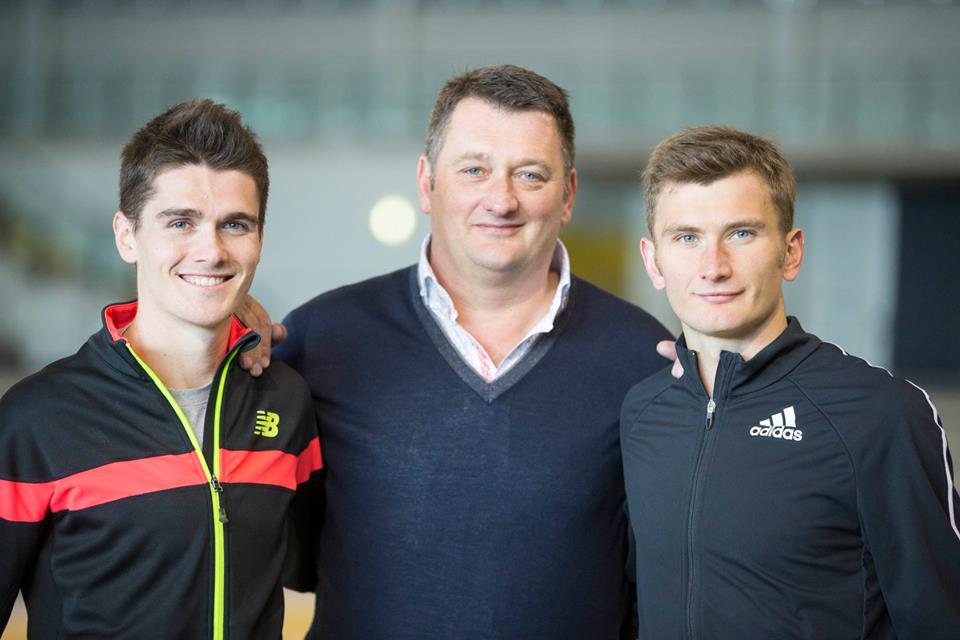 Callum and Derek Hawkins with dad, and coach, Robert
The selected athletes are:
Callum Hawkins, 23, Kilbarchan Athletics Club
Derek Hawkins, 26, Leeds City/Kilbarchan Athletics Club
Tsegai Tewelde, 26, Shettleston Harriers
Alyson Dixon, 37, Sunderland Strollers
Sonia Samuels 36, Sale Harriers
Dominic King (50km Race Walk), 32, Colchester Harriers
Callum Hawkins said: 'The aim was to finish top two in the London Marathon so I am really happy. My brother (Derek Hawkins) and my dad, who is my coach, have experience of running marathons so have helped me.
'Rio was my main goal in this race and I didn't care about the time so I'm delighted with my position and securing selection.'
Derek Hawkins said:  'I got the phonecall just before 9am on Tuesday. It was a pretty good call to wake up to.
'From the way training was going, I felt Callum was the favourite between us going into it. There probably was a bit of preparation about the fact that one of us would make it, and the other wouldn't. So it has come as a total shock that the two of us are going to Rio.
'In the last year, Callum's been the most consistent male endurance road runner in Britain. It's good to have him to train with, especially the last six months, where he's really kicked on. He had two great half-marathon runs in the spring that's showed how good he is. To be able to hang on to his coattails has been really good.'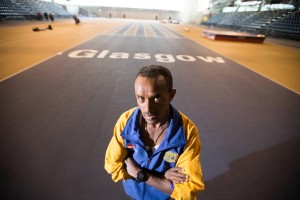 Tsegai Tewelde – Shettleston athlete will head to Rio
The story of asylum-seeking refugee Tsegai Tewelde, now very much part of the Scottish endurance scene with Shettleston, has captured the imagination of the media.
A fine performance at the Great Scottish Run last autumn led to a Scotland vest at the Leeds 10K a month later and then he came up with a remarkable debut marathon performance.
'It's one step to get to the Olympics, but I need to train hard to get better,' said Tewelde.  'I admire and look up to runners like Mo Farah.
'My target now for Rio is simply to get a better time and result. I am just starting and need to build my body and my strength.'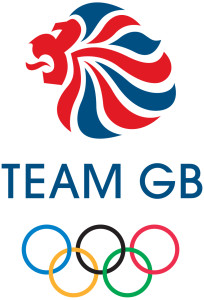 Tags: Callum Hawkins, Derek Hawkins, London Marathon, Olympics, Rio 2016, Tsegai Tewelde