Four picked for Andorra; Trail Champs; Enter Jumps/Throws GPs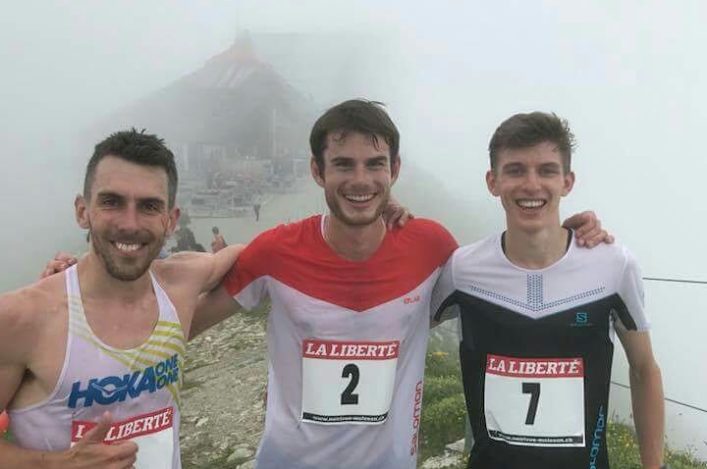 Andy Douglas (left) and Jacob Adkin (right) have been selected for the World Mountain Running Champs for GB at Senior Men
British Athletics media announcement
Four Scots have been selected for the World Mountain Running Champs in Andorra next month with GB and NI.
Jacob Adkin makes his bow in a Senior Men's team after winning the trials race at Keswick and is joined by Andy Douglas, who is selected for his fifth World Championships.
In the Junior Women's team, Anna Macfadyen and Lauren Dickson head the British team after finishing 1-2 in the trials race.
In all, there are 16 athletes selected – with four-strong teams in four categories – so once again the Scottish representation is very high with a quarter of the team on this occasion!
Congratulations to all four athletes and their families, coaches and clubs on being selected after many years of hard work in the sport.
The World Mountain Running Champs in Andorra and will involve uphill only races.
The British team for the World Mountain Running Championships (Uphill) on Sunday 16th September 2018:
Senior Women: Emmie Collinge (Alta Valtellina); Emma Gould (Birchfield, William Laye); Bethany Hanson (Ambleside); Sarah Tunstall (Kendal)
Senior Men: Jacob Adkin (Moorfoot, Robbie Simpson); Chris Arthur (Keswick, Mark Croasdale) ;Andrew Douglas (Inverclyde, Sophie Dunnett); Max Nicholls (Tonbridge, Peter Brenchley)
Junior Women: Lauren Dickson (Lasswade, Linda Smith); Anna MacFadyen (Forres); Helen Thornhill (Buxton); Rosie Woodhams (Kendal)
Junior Men: Euan Brennan (Ilkley, Andrew Henderson); Joseph Dugdale (Copeland); Matthew MacKay (Rossendale, Graham Wright); Jack White (City of Norwich, Peter Gore)
+++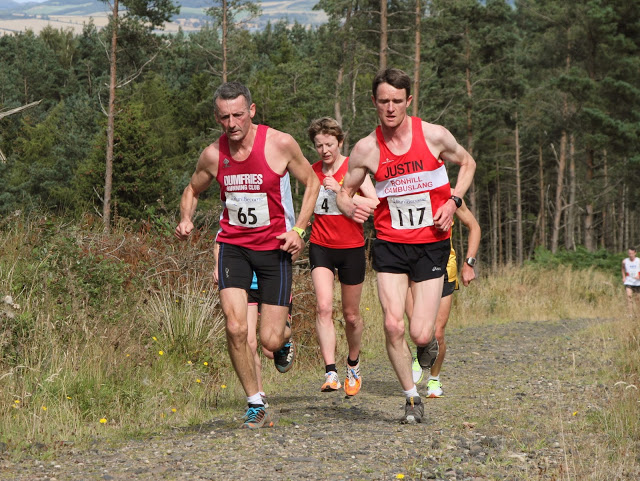 The Scottish Mid-Trail Champs will once again be hosted by Fife AC and take place in the Falkland Estate in Fife.
It's happening on Sunday 2 September as part of the Fife AC Festival of Trail Running and we're delighted there will be race opportunities from all ages from U11 through to U17 and then a combined U20/Senior/Master race, which is over 10K.
As in recent years, the younger races in the U11 and U13 categories are not championship events but seen as a taster to help young athletes experience trail running. Scottish championship medals are on offer in the other age groups.
Age Groups – in this event, it is age on the day (2 September 2018)
U11 – aged nine or 10 on race day
U13 – aged 11 or 12 on race day
U15 – aged 13 or 14 on race day
U17 – aged 15 or 16 on race day
ENTER here via entrycentral.com
+++
The track and field season is ready to go into over-drive over the next couple of weeks with the FPSG Seniors and U17s at Grangemouth followed quickly by the FPSG Age Groups at Aberdeen.
Not too long after that we have final meetings in the Events Specific Series for 2018 in both throws and jumps.
So we're looking for entries now before closing dates for the following events on September 8 and September 9 at Livingston
Enter the fourth Throws Grand Prix on September 8 at Livingston
Enter the second Jumps Series Meet on September 9 at Livingston
The closing date for the Throws is August 30 and the closing date for the Jumps in September 2.
Tags: