Track endurance opportunities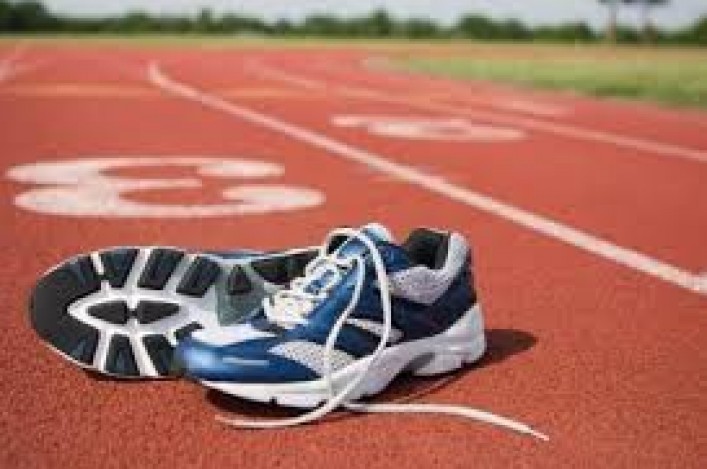 There are a couple of forthcoming track endurance opportunities coming up before the end of the 2015 season.
The first ones, as part of the scottishathletics Middle Distance Project, are for runners competing at 800m, 1500m and 3000m.
And there are also a couple of track chances to race at 10,000m in the 2015 season – with the Glasgow Athletics Association and Scottish Champs earlier in the year having already given many athletes an opportunity to set a PB.
Manchester Project
scottishathletics have this summer followed on from last year's  successful pilot in helping athletes to compete at BMC meetings in Manchester with group travel.
A number of athletes have landed personal bests at these meetings after being involved in the programme guided by Mark Pollard.
There are now two remaining Tuesday dates left for trips to Stretford – Tuesday 11 August and Tuesday 18 August.
We've been taking two mini-buses in recent weeks to these events and there are places still available for both those dates. Athletes or coaches should email with inquiries: mark.pollard@scottishathletics.org.uk
10,000m Opportunities
The final Scottish Men's League meeting of the season is at Meadowbank on Sunday 30 August and 10,000m is included in the track programme that day.
Out-with the clubs involved in league action that day, there's a chance for guest places to compete at Meadowbank over 25 laps (at around 4pm according to the provisional timetable).
There are more details on the Men's league website, including guest forms. Women can join these races, too, and it will be £10 an entry for those wishing to compete who are not with a club in the league match. Forms should be emailed to admin@scottishleague.org.uk
Then, in Manchester on Saturday 5 September, there is a chance to enter the BMC 10,000m Track Festival event  which is held at Stretford. The event is geared to get as many road runners as possible to try a 10,000m on the track and last year there were 99 finishers.
BMC members can enter for £6 with non-members at £12 and there are more details and a link to enter via a story on Athletics Weekly online.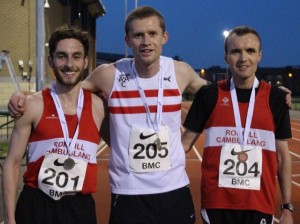 Scottish 10,000m medallists in April
Tags: 10000m, Manchester Project, Meadowbank, Scottish Men's League