Enter Throws GP; East Hill Champs; Zoey at Monifieth High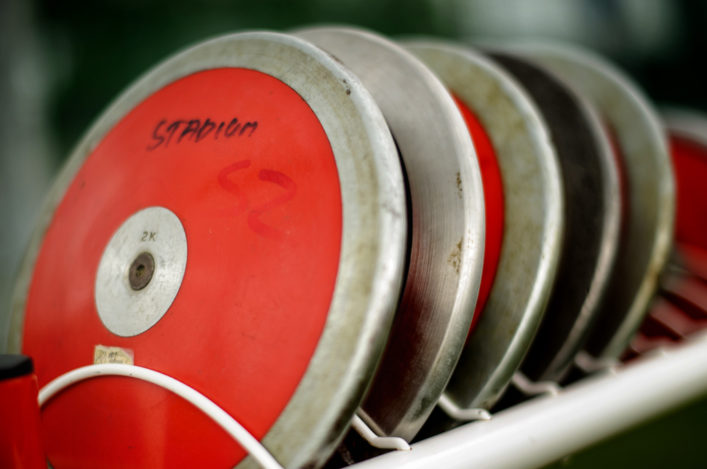 Enter now for June 23 at Livingston
The third of our summer Throws Grand Prix Series will take place at Livingston on Saturday 23 June.
We're taking entries online across a range of events for that day and know a number of athletes and coaches (and Officials) are already making plans for the third meet of the series.
Entries close just over a week before the event – on Thursday 14 June  – so please make sure you enter now if you want to compete in the third of four events, with the remaining one at Livingston later in the season on Saturday 8 September.
+++
The scottishathletics East District Hill Running Championships are being held at the Eildon Three Hill Race on Saturday 23 June
This is a classic hill race, which has taken place in late June for over 50 years and takes in the three prominent hilltops south of Melrose.
Medal categories are as follows:
U20 (1st M and F);  Senior M and F (1,2,3); V40 M and F (1,2,3); V50 (1st M and F); Club Teams of three M and F (1,2,3)
Athletes are reminded that they must be scottishathletics members to be eligible for East District medals, and they must run for their first claim club.
It is recommended that you pre-enter via the online link. You can only enter on the day if the limit has not been reached.
The race is organised and hosted by Gala Harriers, and full details of the race itself are  online, too.
'A classic hill race in the Scottish Borders, as suitable for runners wanting to try hill running for the first time as for those contesting the East Championship.'
+++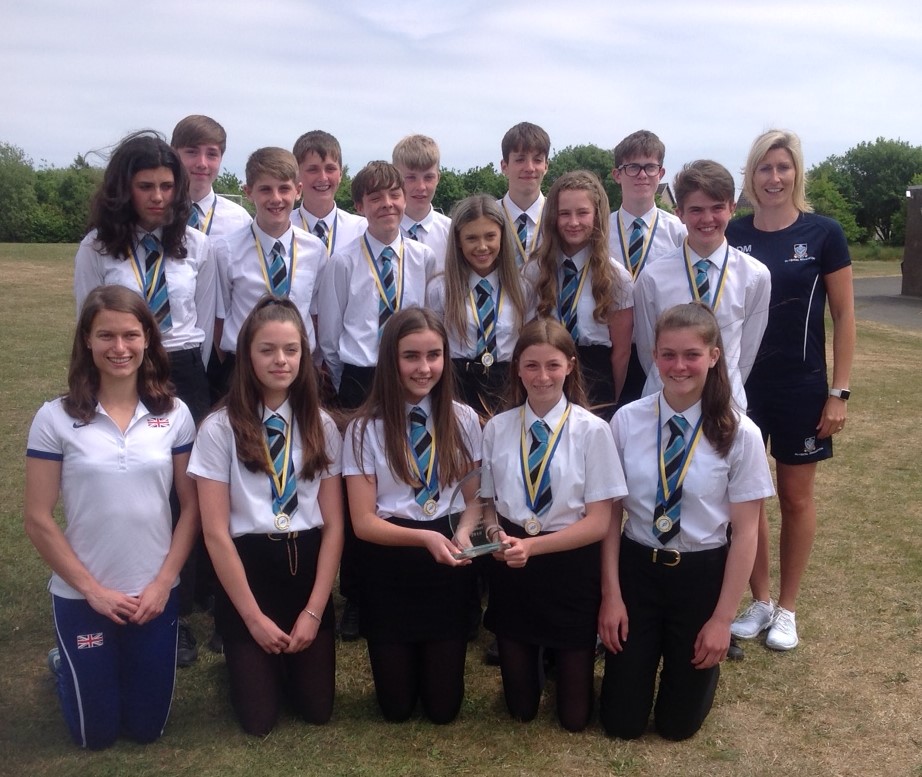 GB international Zoey Clark helped scottishathletics celebrate success for Monifieth High School in the National Giant Heptathlon for 2018.
Pupils from S2 at the Tayside and Fife Regional Champions were delighted to meet the London 2017 and World Indoors relay medallist last week – having lifted the Giant Heptathlon trophy for the highest points total nationally.
The Giant Heptathlon forms part of scottishathletics participation pathway and through the involvement of local clubs offers a route for young athletes into mainstream athletics.
Well done to Monifieth High School and thanks to Zoey for her assistance in presenting the trophy and conducting a Q and A.
With thanks to Jamie McDonald
Tags: East Hill Champs, Gala Harriers, Giant Heptathlon, Livingston, Throws GP, Zoey Clark