Three Scots selected for World Cross in Denmark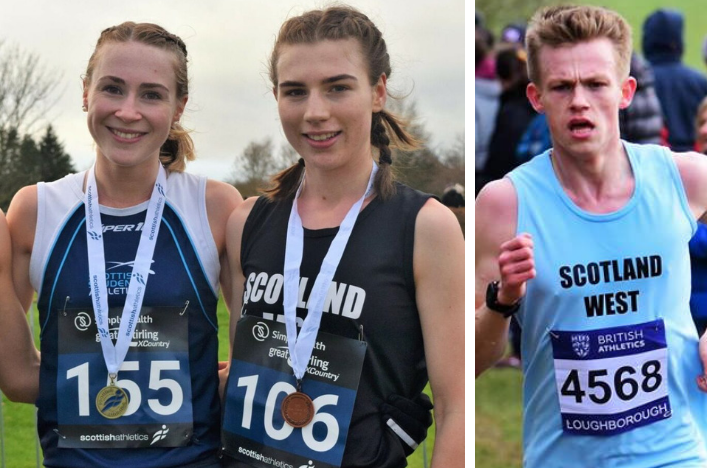 Three Scots have been selected to represent British Athletics at the World Cross Champs in Denmark later this month.
Senior athletes Mhairi Maclennan and Luke Traynor will race at Aarhus 2019 for GB and NI and are joined by Eloise Walker in the Junior Women's team.
It's a marvellous moment for these athletes personally, after good performances in the trial races at the Inter-Counties XC at Loughborough last Saturday, and gives a strong Scottish presence in the overall team of 24.
All three have represented GB and NI in the past but it is a first Senior vest for Maclennan, the Edinburgh Uni Hare and Hounds athlete, who has had a series of fine results in cross country in 2019.
Mhairi was previously at the 2017 Euro Cross as an U23 athlete, earning a team gold medal. She has recently been coached by Helen Clitheroe after working under the guidance of John Lees for a number of years.
Traynor for his part raced at the Wold Half Marathon Champs last year as well as making a couple of Euro Cross appearances. The Giffnock North AC athlete is being coached by Robert Hawkins.
Teenager Walker was determined to try and make the Junior Women's team after her U20 title win at Falkirk in the Lindsays National XC last month and fourth place in the trial secured the Edinburgh AC athlete, who is coached by John Lees, her first championship appearance for GB and NI. Eloise previously won a vest at the Great Edinburgh XC in January 2018.
There is another Scottish coaching connection with the Senior women's team. Jess Piasecki (formerly Coulson) was second at Loughborough and is also coached by Robert Hawkins.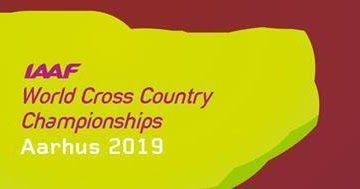 British Athletics team leader Rob Denmark said: 'I'm really excited that we are able to have selected a full team for the World Cross Country Championships that we feel can challenge some of the world's best Cross Country runners on a tough course in Aarhus.
'We have opted to select full teams in the Senior races as we feel it will enhance our bid for a top six team finish and, given the nature of the course, will give GB and NI  the best possible chance of doing so.
'Additionally, we feel that the course in Aarhus will provide another perfect development opportunity for our U20 athletes moving into the summer track season and a fundamental development area as they progress through the age groups.'
The British Athletics team selected for the IAAF World Cross Country Championships on March 30:
Senior Men
Patrick Dever (Andy Bibby; Preston)
Oliver Fox (Richard Llewellyn Eaton; Wells City)
Adam Hickey (Eamonn Martin; Southend)
Mahamed Mahamed (Peter Haynes; Southampton AC)
Ross Millington (Jon Brown; Stockport)
Luke Traynor (Robert Hawkins; Giffnock North)
Senior Women
Kate Avery (Shildon)
Emily Hosker-Thornhill (Mick Woods; Aldershot, Farnham & District)
Mhairi MacLennan (Helen Clitheroe; Edinburgh Uni Hare & Hounds)
Jenny Nesbitt (Chris Jones; Worcester)
Jessica Piasecki (Robert Hawkins; Stockport)
Amelia Quirk (Mick Woods; Bracknell AC)
Junior Men
Euan Brennan (Andrew Henderson; Ilkley)
Josh Cowperthwaite (Martin Peevor; Middlesbrough Mandale)
Rory Leonard (Morpeth)
Zakariya Mahamed (Peter Haynes; Southampton AC)
Benjamin West (Kyle Bennett; MK Distance Project)
Matt Willis (self; Wrexham)
Junior Women
Charlotte Alexander (Wayne Vinton; Herne Hill)
Becky Briggs (Derek Ricketts; City of Hull)
Grace Brock (Cornwall)
Olivia Mason (Graeme Mason; Border Harriers)
Amelia Samuels (John Abbiss; Wolverhampton & Bilston)
Eloise Walker (John Lees; Edinburgh AC)
Tags: Aarhus, Denmark, Eloise Walker, Luke Traynor, Mhairi Maclennan, World Cross