Thousands join in as Scotland Does the Daily Mile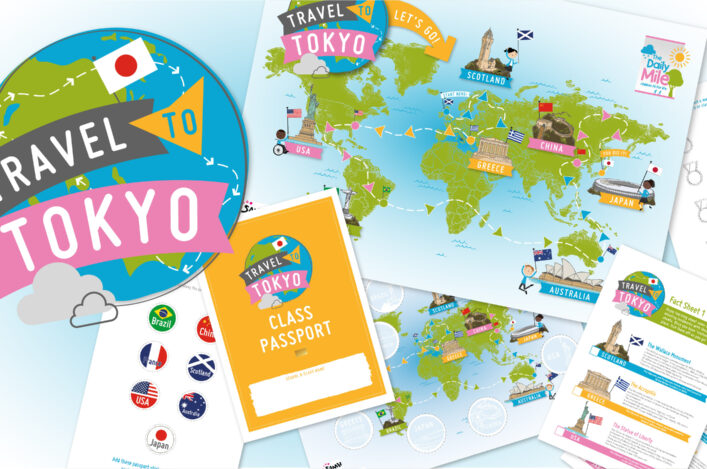 We're backing the Daily Mile campaign
More than 155,000 school children in Scotland had the opportunity to take part in the scottishathletics-backed #TraveltoTokyo and Scotland Does the Daily Mile campaigns early this summer.
#TravelToTokyo encouraged children to join their classmates in a six-week challenge connected to the Olympics and Paralympics, culminating in Scotland Does the Daily Mile day on 18 June.
The campaigns enjoyed the support of Eilidh Doyle as ambassador, and had the backing of Scottish Minister of Sport and Pubic Health, Maree Todd.
With participation numbers boosted by the campaigns, the proportion of Scotland's schools signed up to take part in The Daily Mile on a regular basis has risen from 20 per cent to an impressive 40 per cent.
The initiative gives youngsters the chance to run or jog at their own pace for 15 minutes a day, every school day, improving both their physical fitness, and their focus in the classroom.
Chief Executive of scottishathletics, Colin Hutchison, said: 'This was a great initiative to help introduce children to regular physical activity alongside their friends in an enjoyable way.
'We're delighted to see so many young people taking part, and particularly pleased that this has carried through into so many schools offering The Daily Mile as a regular activity.
'It will have benefits for the physical and mental health of so many of Scotland's children, and we hope it is another step on the way to this becoming the norm in all the country's schools. We look forward to continuing to work with The Daily Mile as this work progresses.'
Below: Eilidh Doyle gave her backing to the campaign as its Official Ambassador