Thoirs aiming high once again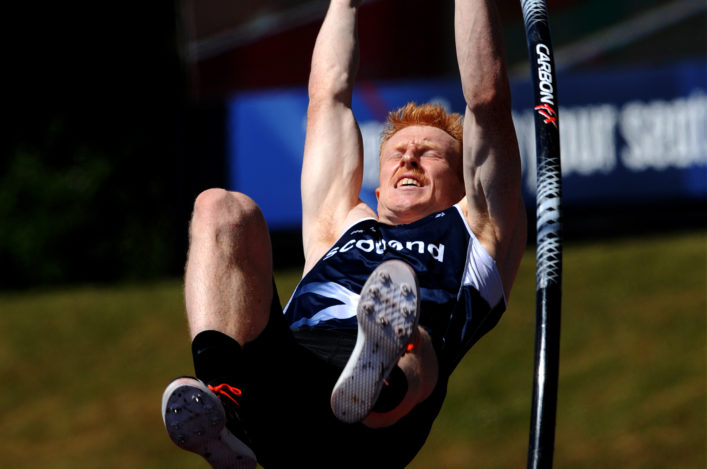 On the up – Jax in action last Sunday at Birmingham (photo by Mark Shearman)
Jax Thoirs hopes a return to the podium at the British Champs can help propel him towards the Commonwealth Games next year.
The pole vaulter only just missed out on gold in Birmingham as he lost out in a jump-off at 5.45m to Glasgow 2014 silver medallist, England's Luke Cutts.
Now Thoirs has his sights set firmly on winning selection for Gold Coast 2018 next April and then looking to improve on the fourth place at Hampden which remains a source of some regret.
Moving back to Scotland a year ago after university life in America affected Jax by his own admission but, now back working with one of his former coaches in Colin Sinclair, the 25-year-old is enjoying athletics again.
'I am really chuffed with that performance and that silver medal because it has been a bit of a struggle over the past year,' Jax told scottishathletics at the Alexander Stadium.
'I had to adjust to leaving Uni in the States and coming back to Scotland. It has been a big change, of course, and it is only now I am really starting to find consistency in my  training. I am enjoying it again and back with Colin Sinclair as my coach.
I love the sport deep down. You go through phases of feeling up and down in terms of motivation. But finally I am really enjoying it again and that counts for a lot.
'I could have won it on Sunday – I was a wee bit unlucky with the wind on my second attempt at 5.50m. There was a headwind  and I came down on my heel a little and was hobbling after that.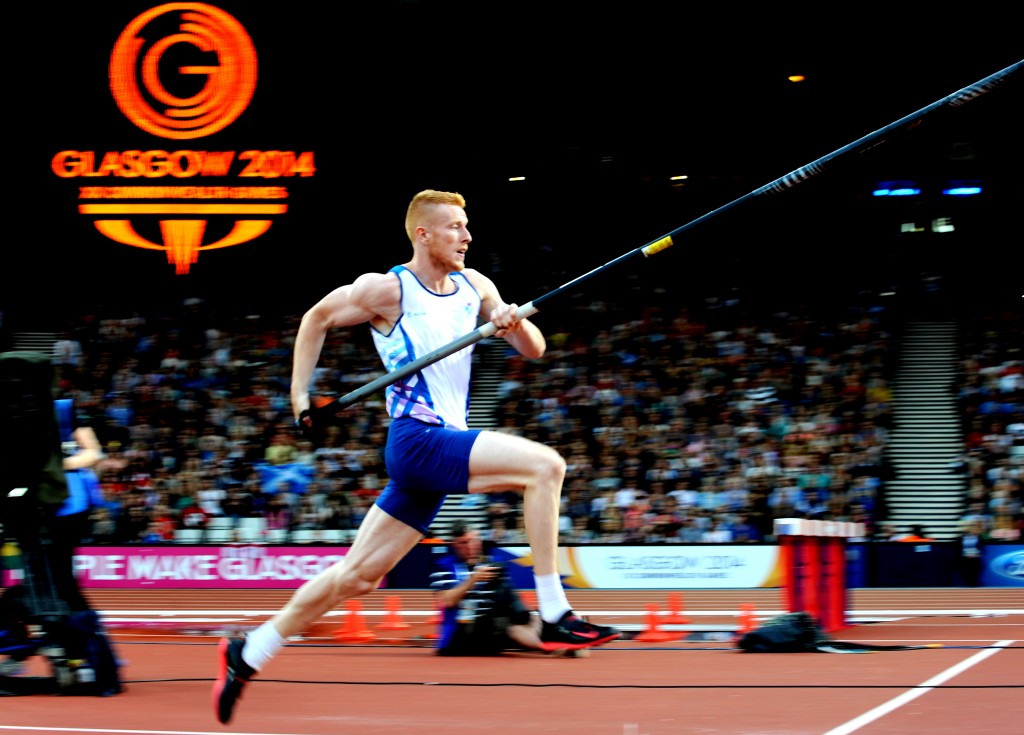 Jax Thoirs in action at Glasgow 2014 
'But the main thing is it is a big step in the right direction. I felt great on some of the clearances and it feels like there's so much more to come and a big jump in there.
'I feel like I am back in the right company and mixing it with Luke Cutts like that was good. It was a 20cm Season's Best and I am going into competitions feeling I can PB. Thanks to Colin for helping to restore my confidence.'
Clearing 5.40m last weekend gave Jax a Commonwealth Games standard and the Gold Coast 2018 selection policy credits those achieved at a British Champs.
'I hope I have shown people I could compete well for Scotland at a Commonwealth Games,' he added. 'If I am jumping really well I could win a medal – I was so close in Glasgow.
'I'd love to go to Gold Coast for Scotland and go one better that that fourth place at Hampden and, with six months of hard training, I am sure I'd be going out there believing I could win.'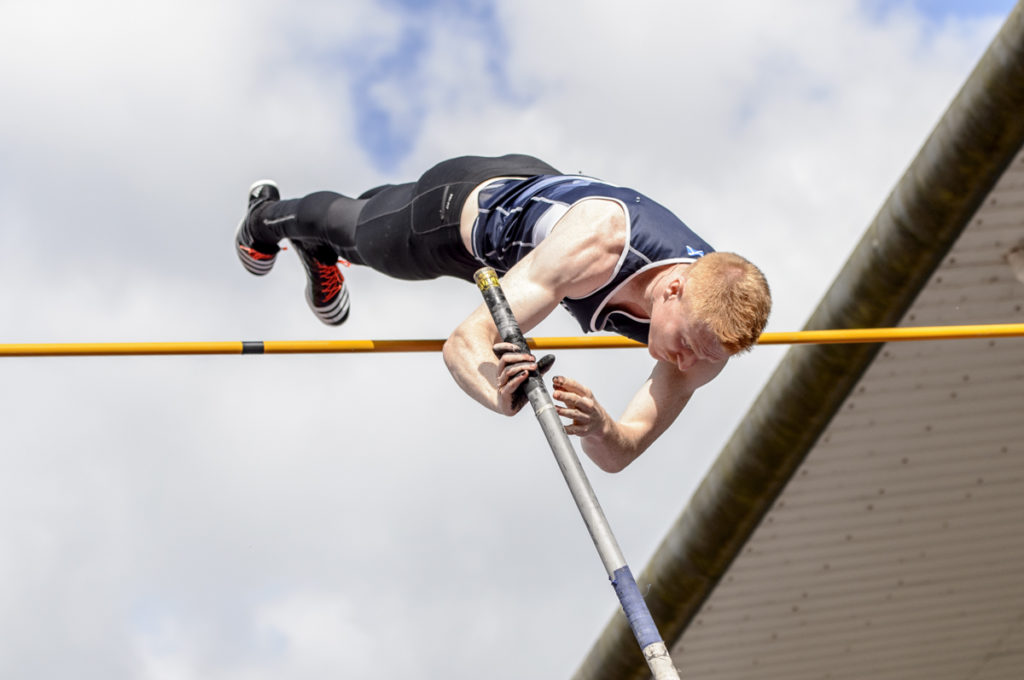 Jax competes for Scotland at Loughborough in May (photo by Bobby Gavin)
Tags: Birmingham, British Champs, Glasgow 2014, Gold Coast 2018, Jax Thoirs, Pole vault