Summer Champs: dates and venues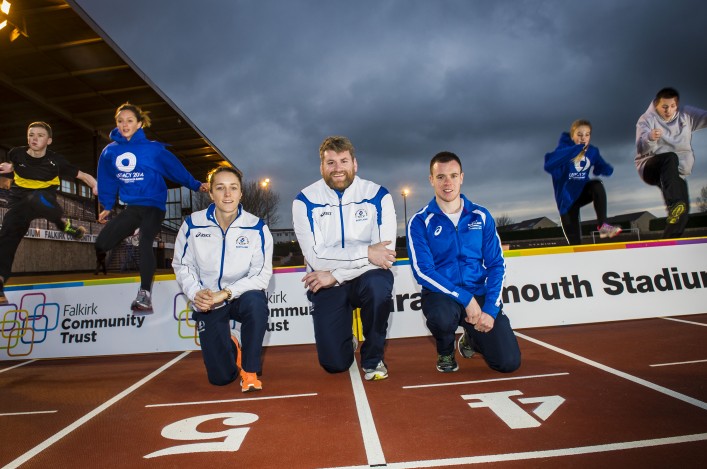 Grangemouth: new surface will stage a number of National events in 2015
scottishathletics are now in a position to confirm all dates and venues for National Championship events in the 2015 season.
This follows decisions by the Track and Field Commission and discussions with other bodies such as local authorities.
Grangemouth has a new Mondo surface,  of course, following the move to re-lay the Hampden track and there is now another weekend added there to the schedule we have already released.
The National Masters Championship will now take place on Saturday 11 July at Grangemouth with the Combined Events Champs taking place the same day and Sunday 12 July. On the Sunday, there will be 3 x 800m, 4 x 400m (all age groups) and 4 x100m Senior Relays taking place, as well.
We've already confirmed the other dates and venues with the Senior Champs at Aberdeen on August 15 and 16 and Grangemouth will be the venue for the Age Groups the following week on August 22 and 23.
Team Scotland relay runner Grant Plenderleith lives in the Falkirk area and trains regularly at Grangemouth as a Falkirk Victoria Harriers athlete.
He was involved in a National record 4 x 400m run at the Commonwealths on the Hampden surface and feels there will be fast times on it again this summer in the new location.
'I've trained on the new surface a little bit so far but obviously it has been the middle of winter,' said Grant, pictured above on right with Andy Frost and Jade Nimmo.
'I think it will lead to faster training in the summer and, with the spring and leverage you get from that kind of track surface, then I feel sure people will set bests on it at Grangemouth.
'I'm probably biased because I'm from the area, but I think it is a great location for events because the motorway access links it various parts of Scotland in a reasonably short times.
'So something like the Age Groups coming here is going to be great for kids and hopefully they are going to love the fact they are racing on the sames surface as Usain Bolt and other big names did at Hampden last summer.'
The U12 superTEAMS are at Grangemouth on June 20.
All these details will be listed in the next edition of PB magazine, which is due out to members in the next 10 days.
The two-page form included therein will outline the opening and closing date for entries with online entry applicable in many instances.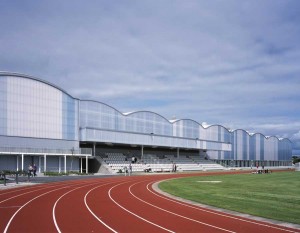 Aberdeen Sports Village: Senior Champs in 2015
Tags: Aberdeen Sports Village, Grangemouth, Grant Plenderleith, Hampden, National Champs 2015