Success on Snowdon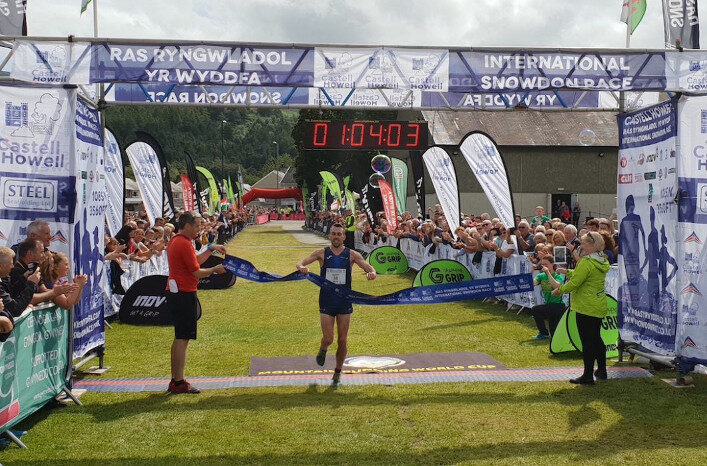 Andy Douglas crosses the finish line – photo by Alex Donald, with thanks.
Scotland's men have triumphed at the 44th Snowdon International, where Andy Douglas took individual gold and the men won team gold in a convincing win over England.
Andy had a brilliant run, storming home 2 mins and 29 secs clear of the Italian Demattei. Andy's winning time was the fastest since Mark Kinch clocked 1.02.59 in 1995. Andy led from the gun, first to the summit and opened up a bigger gap on the descent. This was his 3rd win of the season in this year's Mountain Running World Cup Series.
He said: "I'm delighted to come away with a win today it was a really hard race, really hard downhill but the support on the course was fantastic, I just had a great time."
James Espie had ran a PB to finish in 5th and Ewan Brown, who had a nasty fall on the descent, finished his first Snowdon race in 9th to complete the team.
The women's team finished in second place behind England. Ireland's Sarah McCormack won in a very fast time, 1.14.49, making her the second fastest ever female over the course. Scout Adkin was first Scot home in 5th in 1.23.08, this was a great performance by Scout who is returning from a long term injury. Miranda Grant followed closely in 6th and Jill Mykura returning to international duty after many years absent was the 3rd counter in 11th.
Results
Men
1. Andy Douglas – 1.04.04
5. James Espie – 1.08.09
7. Ewan Brown – 1.10.08
15. John Yells – 1.11.25
Team result – 1st
Ladies
5. Scout Adkin 1.23.08
6. Miranda Grant 1.23.50
11. Jill Mykura 1.28.18
13. Louise Mercer 1.29.00
Team result – 2nd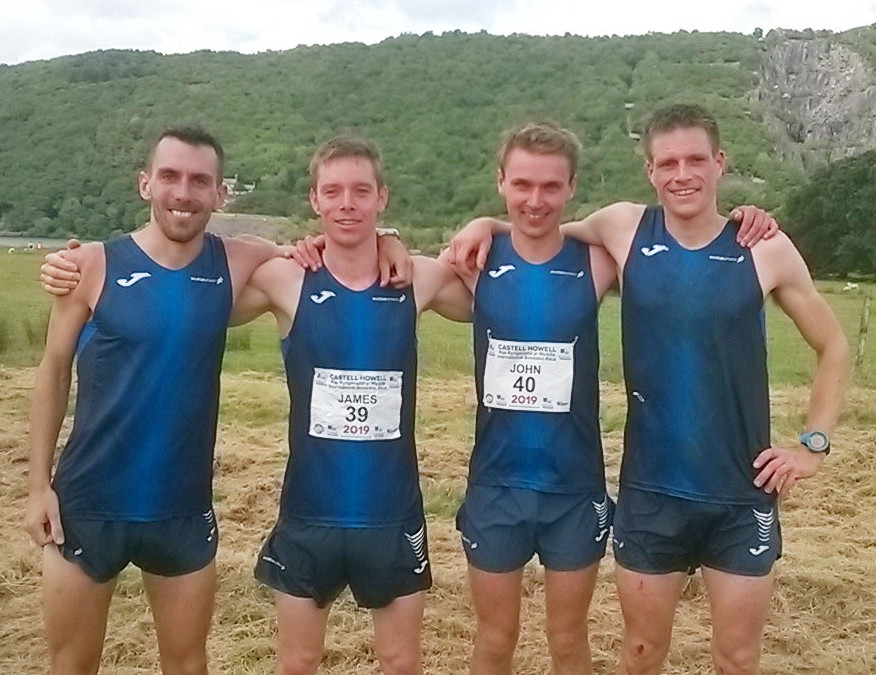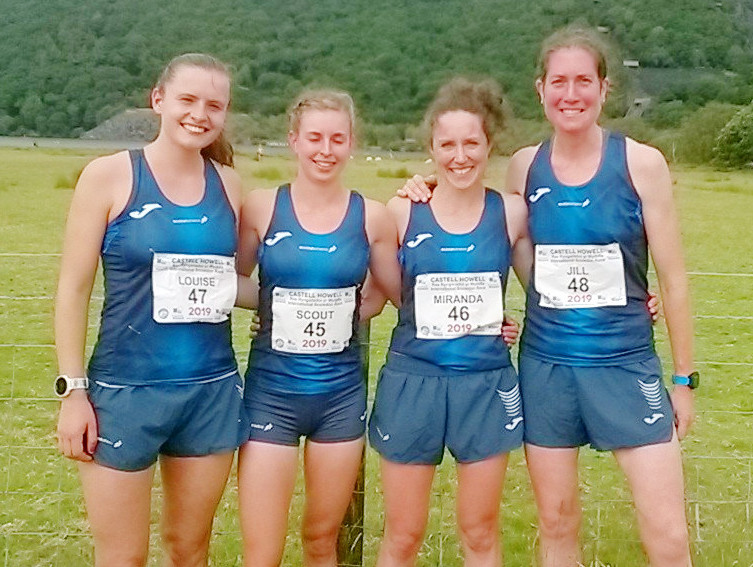 With thanks to Angela Mudge for report and team photos
Tags: Andy Douglas, Ewan Brown, James Espie, Jill Mykura, John Yells, Louise Mercer, Miranda Grant, Scout Adkin, Snowdon, Snowdon International, Snowdon International race