Stuttgart partnership will benefit athletes and coaches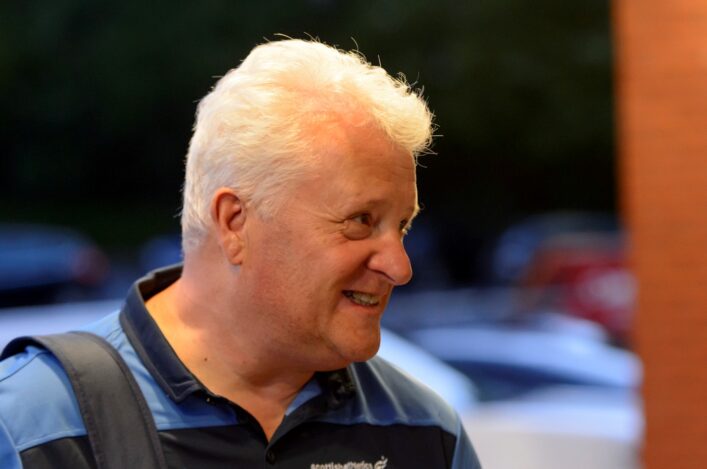 Stephen Maguire is excited about link-up with the German region of Baden-Wurttemberg (photo by Bobby Gavin)
scottishathletics are delighted to announce a formal competition and coaching partnership with the German region, Baden-Wurttemberg.
Director of Performance and Coaching, Stephen Maguire, and chief executive, Mark Munro ,travelled to Stuttgart (the region's capital) to sign off on the arrangement with Sven Rees, Performance Director for Baden-Wurttemberg and Ulrich Derard, Director for Sport for the area.
The partnership will enable developing talent from Scotland and their coaches to travel to Germany to compete in events appropriate to their competition level and discipline, which will enhance their opportunities to gain valuable competition experience, new cultural experiences and life skills from travelling to overseas competitions.
The project will also create an exchange of coaching knowledge between the partners that will see opportunities for those involved to share experiences and resources.
'I believe this will prove a wonderful opportunity for Scotland to ensure that our athletes and coaches are continuing to learn in a different environment and at a level that is appropriate to their age and stage of development,' said Maguire, who has been leading on the Stuttgart link-up.
'Not only will athletes benefit from a higher level of competition in a different country, other than the UK, but it will also benefit our coaches.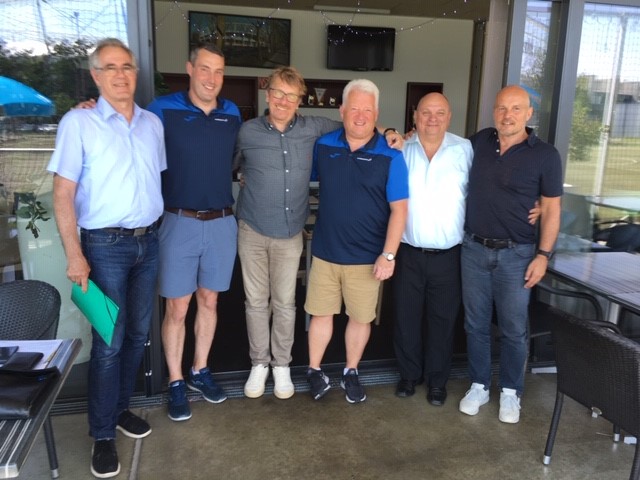 'Clearly the Germans are keen to understand how we've developed such a strong endurance base, and likewise, they are very strong in technical events which will only help us in Scotland.
'It is important that we also take our time to develop the partnership fully and we will evolve it over the next few years.
'We are also excited by the prospect of linking up with the Swiss, who already have an existing arrangement with Baden-Wurttemberg.'
Mark Munro was keen to explore the project from the outset with U18, U20 and U23 athletes and their coaches very much the central 'audience.'
'This partnership and the projects that sit within it demonstrate the Board's commitment to ensure that Scottish athletes and coaches have the best opportunities that we can provide to ensure that athletes continue to progress through to senior international level,' said Mark.
'We also see opportunities to support the on-going development of coaches.'
It is anticipated that several athletes and coaches will be given the opportunity to compete in Germany this year followed by more specific arrangements in 2020.
scottishathletics would like to thank former international, Ross Hepburn, who is based in Stuttgart and has been pivotal in initiating this opportunity.

Tags: Baden-Wurttemberg, Mark Munro, Stephen Maguire, Stuttgart