Stirling Scottish Marathon launched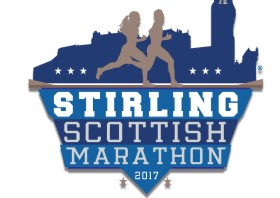 Marathon launch – Callum Hawkins, Andrew Butchart and Derek Hawkins in Stirling
Stirling, in the heart of Scotland, has been announced as the location for a major new spring marathon in 2017.
Organised by the Great Run Company, the Stirling Scottish Marathon will be the first event to be staged in the newly-formed Great Run British Marathon Series.
The event, supported by scottishathletics and Stirling Council, will take place on May 21, 2017.
Starting west of the city at Blair Drummond Safari Park, the route will incorporate the breath-taking Stirlingshire countryside and historic landmarks including Doune Castle and Bridge of Allan before finishing beneath the imposing ramparts of Stirling Castle.
After an undulating first five miles, the remainder of the course will be fast and suitable for all abilities from elite runners to first time joggers.
The Stirling Scottish Marathon will build on the recent resurgence of Scottish marathon running, with the top three Britons in the London Marathon all hailing from Scotland.
Brothers Callum and Derek Hawkins will be joined by Tsegai Tewelde to represent Great Britain in the Olympic Games in Rio de Janeiro this summer.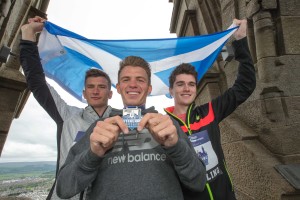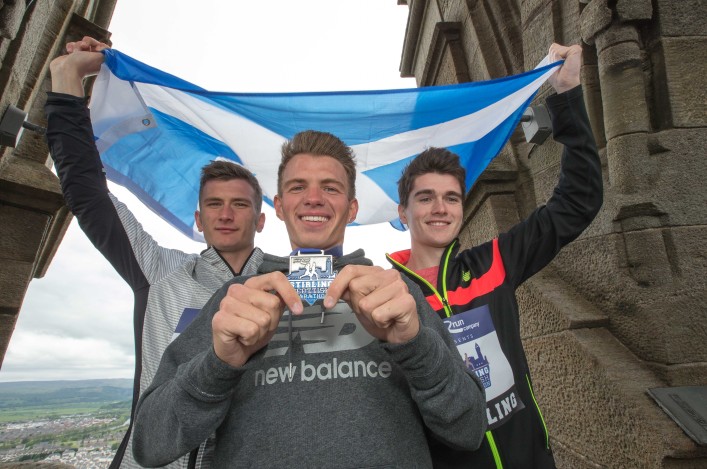 Great Run Company Chief Executive Mark Hollinshead said:  'This is an opportunity to be part of something big – the first marathon in our Great Run British Marathon Series.
'Our runners have had to look elsewhere for their marathon challenge, but now they will have the chance to take on a new experience with the full support of the Great Run Company with our track record in delivering world-class events.
'Participants will have the opportunity to run through history on this stunning course and the marathon will provide an opportunity to contribute to the overall quality of marathon running in Britain.
'With a long tradition of marathon running, with legendary names like Allister Hutton, Liz McColgan and Jim Alder from the past, Scotland has again led the way in recent months and it's only right that our 26 mile 385 yard journey starts right here in Stirling.'
Stirling Council Leader Johanna Boyd said:  'Stirling is the ideal setting for a marathon, with its iconic scenery, clean air and fantastic local running routes.
'We're delighted to host the Great Run Company's Stirling Scottish Marathon and look forward to giving a warm welcome to runners and their supporters to our beautiful area. We hope that many people are inspired to enter the event. The route will be enjoyable and challenging for everyone.'
The location and route of the marathon will be used to reinforce the #ComeHomeToRun proposition to encourage ex-pats, and tourists throughout the UK, Europe and across the globe to come to Scotland.
The announcement follows the launch of the Birmingham International Marathon which takes place in October 2017, with a third marathon in the series set to be unveiled in the near future.
Entries for the Stirling Scottish Marathon are now open at greatrun.org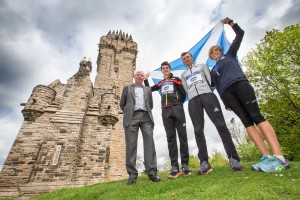 Brendan Foster and Liz McColgan with Callum and Derek Hawkins
Tags: Andrew Butchart, Callum Hawkins, Derek Hawkins, Great Run, Liz McColgan-Nuttall, Stirling Scottish Marathon