Spring in their steps . . . Springburn Harriers still growing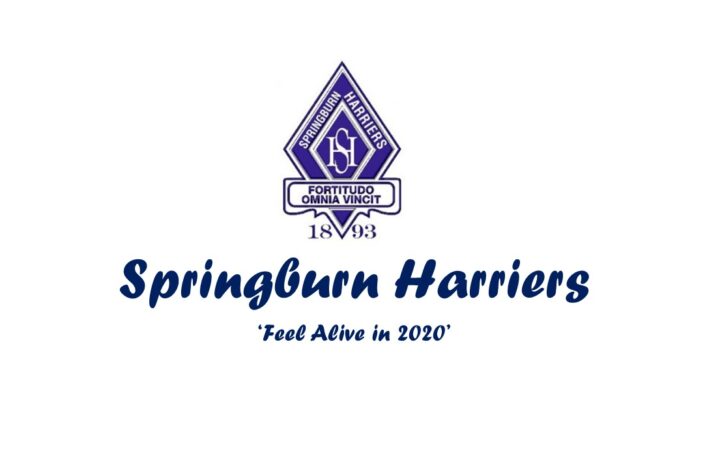 Springburn Harriers – club website
scottishathletics are really keen to encourage our clubs to look for innovative ways to try and capitalise on increased running and activity levels during the Covid-19 lockdown.
We are currently receiving feedback from clubs for affiliation returns and it is good to see that membership numbers have actually risen at more than a few clubs – despite the shutdown.
Springburn Harriers took a decision to offer free memberships to over 18s for three months and that decision is starting to prove successful in bringing new people into the sport.
Here's the lockdown story at Springburn Harriers:
'In April 2020, it was proposed by the Club Development officer (Gary Beggan) that as a club we should off all adults over the age of 18 the opportunity to become members of a thriving local athletics club for free.
'The offer was based on several key factors that would have an impact on mental health and the physical needs of folk.
'As we are all aware, the effects of Covid-19 on the nation and our economy have been severe yet green shoots of life have sprung out from the ground during this pandemic.
'It was on this basis that the idea and concept was birthed. Many individuals during the lockdown phase had started taking daily exercise seriously as a lifeline to get out of the house – with many others taking up jogging.
'With thousands of folk on furlough, or recently unemployed, and with gyms closed, Springburn Harriers felt this was an ideal opportunity to help.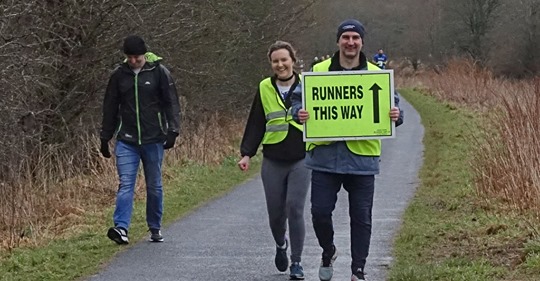 This is a pre-lockdown event photo, but the message is the same . . . with Springburn Harriers keen to welcome new (and old) runners
'Exercise has a proven benefit to many areas of people's lives. Our offer would help those looking to get a more structured fitness programme.
'The benefits offered to individuals were identified as:
*Getting physically fit
*Learning new skills
*Mental health improvements
*Social interaction
*Affordability
The offer of free membership would run from June 1 to June 30 and would include the following benefits:
*Free membership for three months
*£5 membership after that until the end of the year
*Access to our Facebook Memberzone
*Our Welcome pack including training programmes for runners of all levels
*Access to our Virtual Competitions
*Opportunities to compete for the club
*Advice and development from Qualified Coaches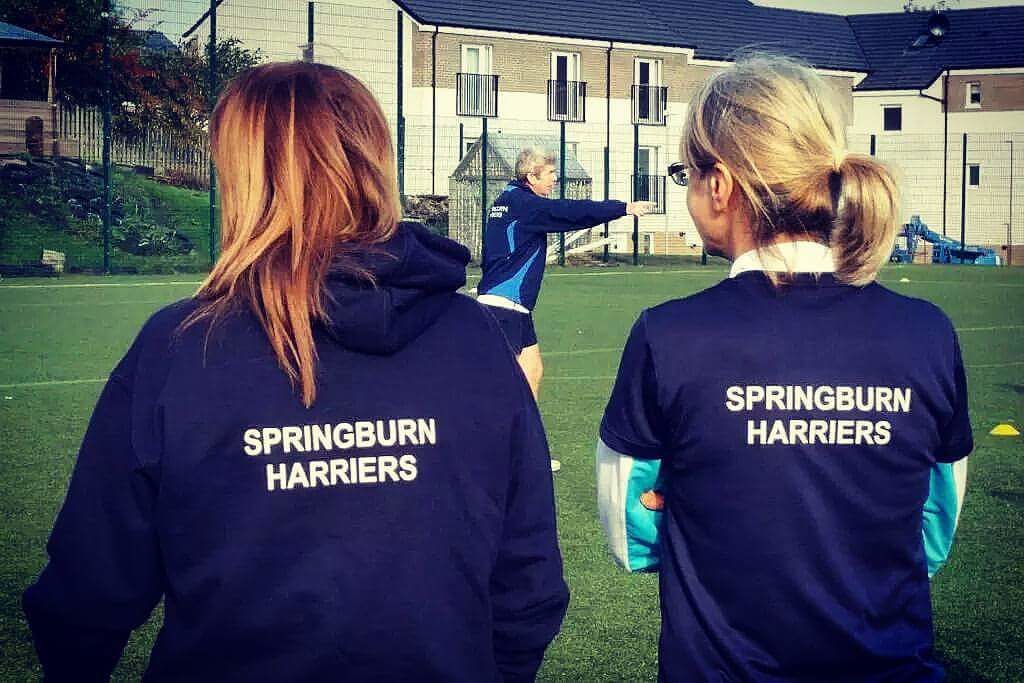 'The advert was posted on our Club Facebook pages and sent out to all members and shared across social media.
'The advert led individuals who wished to apply to go to our Website and submit an online form. The forms were sent to the Club Development Officer who processed them and sent out all the relevant information.
'The uptake was quite astounding with 14 applications in the first week, by the end of week two this jumped to 31 and although there was a slight dip in week three by the final week the offer had seen 61 adults become members of Springburn Harriers with many taking part in virtual events as well as Zoom meetings.
'The impact of this has been felt across the whole adult section of the club with a new sense of vibrancy returning and several new members have been very active on our memberzone and going through structured training programmes.
'The next step is to continue to engage regularly with all members old and new and we will only truly know the full increase in membership to the club in September when we see those who joined converting to paying memberships.
'To be continued . . .

Tags: Club in Focus, Springburn Harriers