Sharp to face Muir at Hampden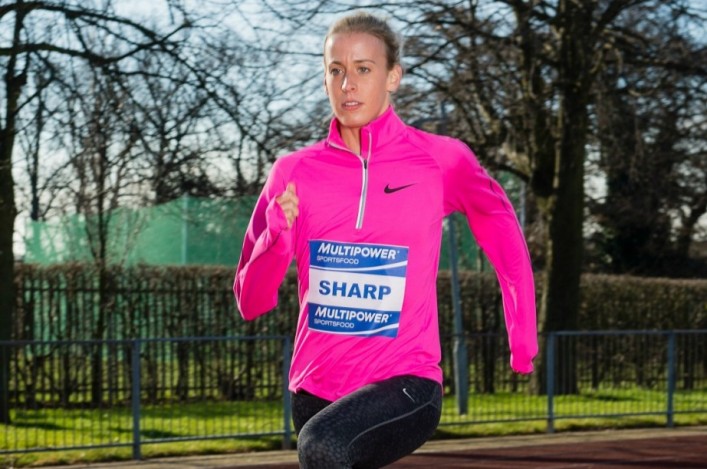 Now Lynsey joins Diamond League list
Lynsey Sharp has announced that she will run at the Sainsbury's Glasgow Grand Prix at Hampden Park on July 11-12.
The European Champion has only just returned to action after nine months on the sidelines and showed good form to clock 2:01.68 at the BMC Grand Prix on Saturday – her third victory in successive weekends.
And now Lynsey is excited about getting in get amongst the world's best in her first IAAF Diamond League appearance in nearly two years.
It will be a three-way battle of the Brits in the 800m at the Sainsbury's Glasgow Grand Prix, with Sharp going head-to-head with fellow Scot Laura Muir and World Junior 800m silver medallist Jessica Judd.
Despite not having the best preparation to the 2014 season, the Edinburgh AC athlete is ready to put her all into giving the home crowd the biggest cheer of the weekend.
The Olympic semi-finalist said: 'It's going to be great occasion to step foot inside Hampden Park for the Sainsbury's Glasgow Grand Prix in July.
'It's going to be like the Commonwealth Games in two days and I know that the atmosphere is going to be electric.'
Sharp will follow in the footsteps of her footballing favourites, as the 23-year-old lines up at Scotland's national stadium and firmly believes that having the Sainsbury's Glasgow Grand Prix in the back of her mind during her rehabilitation has been crucial to getting back onto the track.
'As soon as the Sainsbury's Glasgow Grand Prix was announced, this was the event that I was targeting on my comeback from injury.
'I've watched Rangers play at the stadium many times, but to be able to step on the track and compete in front of a home crowd is going to be something I'll never forget.
'It's been a long road to recovery, but to have this event to focus on makes all the hours spent rehabbing worth it.
'I know the Scottish public will be looking to get behind me and I'm determined to put a strong show on for them.
'I haven't been a part of the Diamond League since 2012, so to be back and competing against a world-class field at the Sainsbury's Glasgow Grand Prix is more than I could ask for really.'
Sharp will be joined at the Sainsbury's Glasgow Grand Prix by double Olympic and world champion Mo Farah, Olympic long jump champion Greg Rutherford, World 400m gold medallist Christine Ohuruogu, 2003 World Champion Kim Collins, World Junior 100m champion Adam Gemili, World Indoor 60m Champion Richard Kilty and Jamaican Yohan Blake, the second fastest man on the planet over 100m.
To purchase tickets for the Sainsbury's Glasgow Grand Prix at Hampden Park on July 11-12, please visit http://www.britishathletics.org.uk/
Tags: Diamond League, Hampden, Laura Muir, Lynsey Sharp, Mo Farah, Yohan Blake