Scottish Women in Sport Awards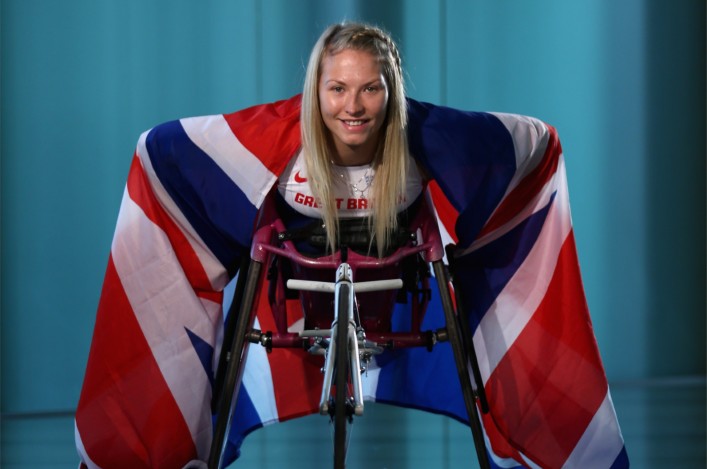 Sammi Kinghorn – short-listed in three categories by Scottish Women in Sport
Scottish track and field athletes are firmly to the fore for the Scottish Women in Sport awards.
Short-lists have been announced by the body who work hard to promote women's sport in Scotland – with the winners to be named at their Annual Dinner on November 20 at Hampden Park.
And there could be an athletics winner in the Main Category of RBS Sportswoman of the Year with three track and field names among the four nominees! Sammi Kinghorn, Laura Muir and Lynsey Sharp are listed alongside swimmer Danielle Joyce.
IPC World Champs medallist Kinghorn appears on two other short-lists. Sammi is nominated alongside Laura for the Altiumni 10 2015 Best Newcomer award as well as the Winning Scotland Foundation Role Model of the Year award.
In the sportscotland Young Sportswoman of the Year award, triple IPC World Champs medallist Maria Lyle is short-listed.
And the Scotland Commonwealth Youth Games team, which of course includes our six athletes who won seven medals in Samoa, are up for the Purple TV 2015 Best Team Performance.
There are details on all the short-lists on the Scottish Women in Sport website and more information should you be keen to attend the dinner of November 20.


Tags: Hampden, Laura Muir, Lynsey Sharp, Maria Lyle, Sammi Kinghorn, Scottish Women in Sport Awards