Scottish records now ratified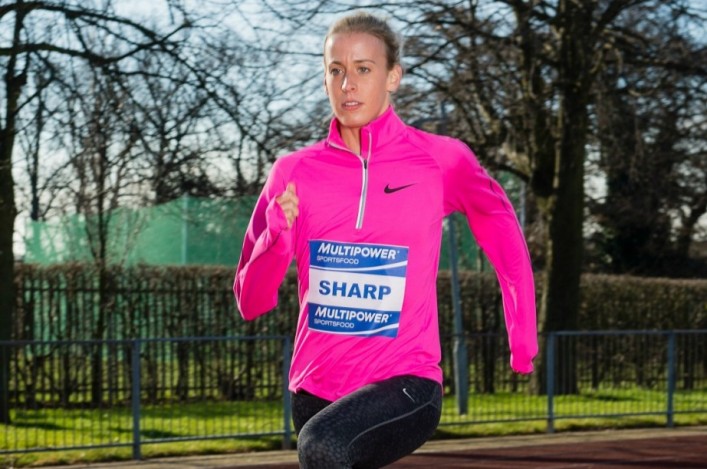 Lynsey Sharp – brought down her own Scottish 800m record in Berlin
Lynsey Sharp and Laura Muir will team-up at the Great Edinburgh XC in a 4 x 1K relay race – and they recently had National Records ratified.
Muir became the first Scottish woman to run under the four minute mark for the 1500m at a Diamond League race in Monaco.
And Sharp followed that by breaking her own best at 800m in the Diamond League in Berlin with a great run of 1.57.71.
Both athletes are now challenging times set by Dame Kelly Holmes at 1500m and 800m as the existing British record.
scottishathletics has also officially ratified performances by Jax Thoirs, Kirsty Costello, Lisa O'Neill, Ben Greenwood and Joel McFarlane as Scottish records across various events and age groups.
Laura Muir, 3:58.66, Scottish National 1500m record;
Lynsey Sharp, 1:57.71, Scottish National 800m record;
Jax Thoirs 5.65m, Scottish National and Native Indoor Pole Vault record;
Kirsty Costello, 32.22m, Scottish U13 Javelin record;
Lisa O'Neill, 43.67m, Scottish U17 Javelin record;
Ben Greenwood, 1:50.42, Scottish U17 800m record;
Joel McFarlane, 11.12, Scottish U15 80m hurdles record.
In addition, the record for the U17 women's hammer with the new 3kg weight was considered. It was noted that Emma Rae had recorded a throw of 56.22m but, after investigation, it was agreed to ratify an earlier performance of 59.25m by Myra Perkins as the inaugural record for this weight.
The U15 record for the girls' 1500m was amended. The performance of Sarah Coutts (4:42.3) was rejected as it was set in a mixed race. However, it was noted that the existing record of 4:43.64 by Kathryn Gillespie was also set in a mixed race. It was agreed to ratify the best performance in a true, non-mixed race, and the new record has been set at 4:50.98 by Kathryn Gillespie in 2009.
Check out the Scotstats website for more information on records and indeed to study the full listings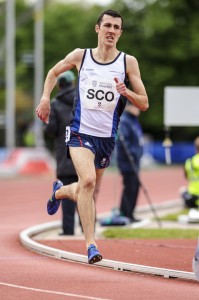 Ben Greenwood – new Scottish 800m record at U17
Tags: Jax Thoirs, Laura Muir, Lynsey Sharp