Inter-District XC selections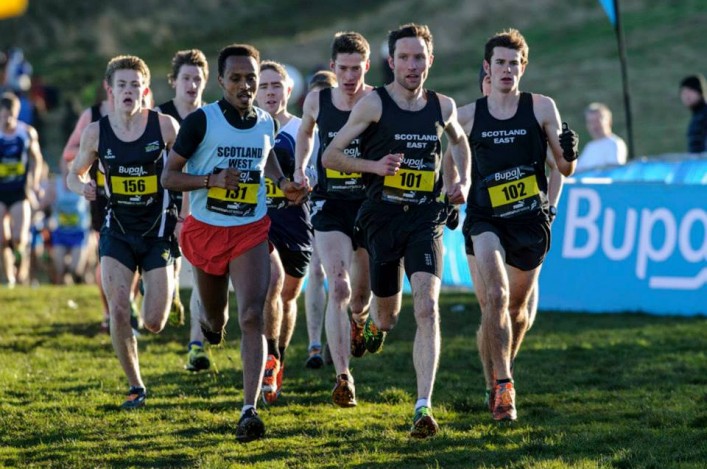 The Inter-District cross country races in Edinburgh always offer a great start to the new year with the fixture this time due on Saturday 10 January.
It is a day when mass participation races combine with elite domestic cross country races and elite international action as GB and NI meet the United States and Team Europe.
Mo Farah's presence for the 8k international race against three Scots will give added resonance in 2015 and there's Chris O'Hare making a welcome return to home soil (mud) at Holyrood Park, too!
Selections by the East, West and North Districts have now been confirmed covering the U13, U15 and U17 races which form part of the programme that day in the Great Edinburgh XC event.
At Senior level (which includes U20 and Vets athletes), there is the added factor of a Scottish Universities team to give better balance to the competition.
The teams (as selected) can now be viewed on the specific page on the Events section of this website, with athletes having been recently asked by their District organisers to confirm availability.
On the same page of our website, there are details on the timetable and with a number of races taking place that day it is well worth checking out this information in advance.
Many thanks to the District secretaries (and clubs) involved in helping co-ordinate the selections for the Inter-Districts.
It was a Central AC double at Senior level back in January of this year with Alex Hendry and Fiona Thompson taking the individual titles. Bobby Gavin's picture above shows the men's leading group entering the last lap.
Congratulations to all the athletes picked for the Inter-District races at Holyrood Park on 10 January 2015.
Tags: Great Edinburgh XC, Holyrood Park, Inter-District events