Scott sets Masters World Record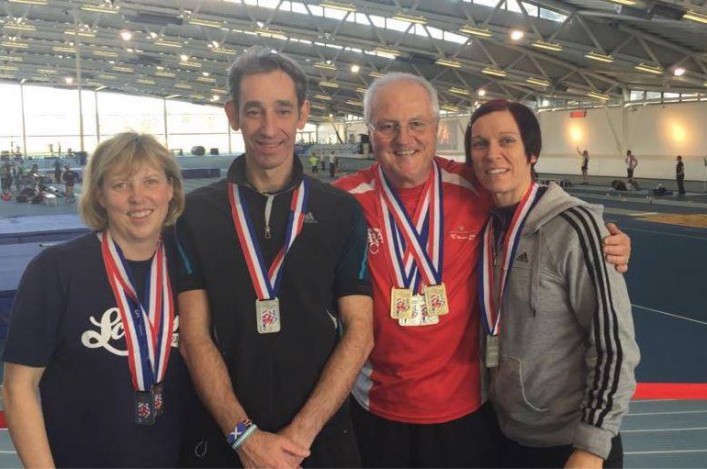 Aberdeen's Stan Walker and Fiona Davidson were among Scottish medallists in Poland (thanks to Eddie McKenna for this pic from the British masters with Kathleen and Trevor Madigan also pictured)
Scottish Masters athlete Darren Scott came up with a World Record performance at the European Masters in Poland.
The M45 sprinter, who is based down south with English club St Helens Sutton, clocked a remarkable 22.52 to win 200m gold in Torun and break the age group record for the distance. Darren had come up with 22.60 in the semi-final.
It was one of a number of really fine performances by Scottish Masters athletes across various events as the competition took place over six days last week.
Alasdair Ross collected a hat-trick of gold medals as he won the M60 400m with a run of 58.17 and then followed that up with success in the M60 200m. Alasdair also won a gold with a British team in the relay, supported by Larkhall's Ramsay Sloss.
Dundee Hawkhill's Susan Young brought home silver in the W35 400m with a run of 60.18 in the final while Aberdeen AAC's Fiona Davidson won bronze in the W40 long jump with 4.92.
Scott and Stan Walker won gold in the M45 relay event while Young won a silver in the W35 category. Bill Skinner won silver in the M55 category in the relays.
Dougie Donald, a Scot based in Corby, won a bronze in the M55 200m and a silver in the M55 200m relay.
Edinburgh AC athlete, Sue Ridley, was a gold medal winner in the XC event in the W45 age group.
Away from the medallists, Scottish Masters Athlete of the Year John Thomson was fourth in the M55 1500m final in Poland. Well done to all the Scottish athletes who were involved in the European Masters.
There are a number of details and results online. And there is a round-up on the Athletics Weekly website which lists the British gold medallists in Poland.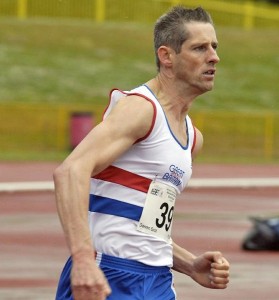 Darren Scott
Tags: Aberdeen AAC, Darren Scott, European Masters, Fiona Davidson, John Thomson