Scots on form at English Road Relays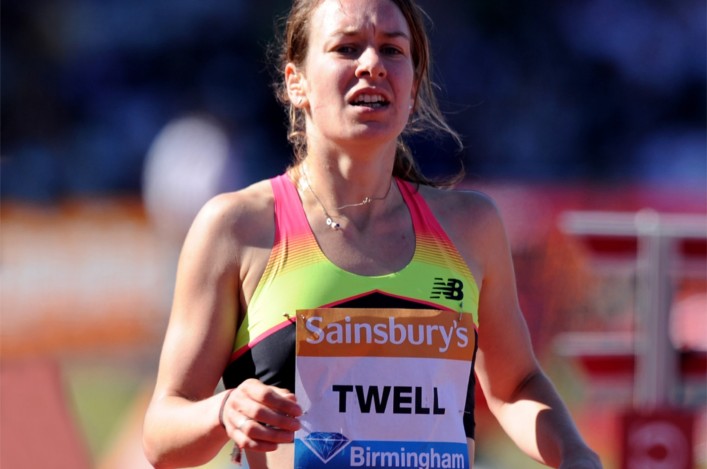 Steph Twell – great run at ERRA Road Relays for her club
Steph Twell and Susan Partridge have Olympic ambitions for 2016 and they laid down fine form markers at the English Road Racing Association (ERRA) Relays on Saturday.
The Birmingham races are the main event in terms of club endurance running in Britain with the Women competing across 6-Stages and Men over 12.
And Twell and Partridge demonstrated their class emphatically by recording the fastest times on the long and short legs respectively as well as picking up medals.
Steph helped Aldershot, Farnham and District to another team gold success and she did so with a long leg run of 28.31 that was almost 30 seconds faster than anyone else.
Susan, of course, has the London Marathon looming this weekend and was on short leg duty for Leeds. Her run of 17.01 was the fastest by a woman for the 5K distance and helped Leeds to second in the race and team silver medals.
Central AC's Fiona Thompson was close to a medal as she ran for a Thames Valley Harriers team who finished in fourth place. Results of the Women's 6-Stage race are online.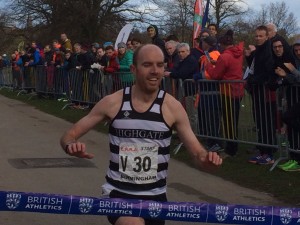 Murray Strain – Relays win with Highgate Harriers (photo via Twitter)
In the Men's 12-Stage race, it was great to see three Scottish clubs making the effort to travel to Birmingham and compete as Central AC, Ronhill Cambuslang Harriers and Corstorphine AAC mixed it with English and Welsh opposition.
Indeed, with a couple of individuals competing for their English clubs, there were around 40 Scots who raced at Sutton Park on a day when athletes experienced all manner of conditions including a snow flurry late in the day.
Murray Strain landed a team gold medal with race winners Highgate Harriers as he came home in 15.51 on the final short leg to guide that particular club to a memorable win. Ben Stevenson, competing for Liverpool, raced at this event for the first time and he was the best-placed Scot in the list of fastest times for the long leg.
Central AC were without the likes of Andrew Butchart and Alastair Hay but they proved their strength in depth by winning the unofficial Scottish battle and finishing in 10th place overall. Cambuslang, competing at this event for the first time in a long number of years, had enough to achieve their top 20 target to finish 19th with Corstorphine AAC not far behind in 21st. There were 64 completed teams finished.
On the short legs, Dale Colley (Central AC) and Craig Jardine (Ronhill Cambuslang) were the best-placed Scots at 17th – with both timed at 15.46.
Well done to all three clubs for making a big effort to compete at this level. Results for the Men's 12-Stage race are online.
Tags: Central AC, Corstorphine AAC, Murray Strain, Ronhill Cambuslang Harriers, Steph Twell, Susan Partridge