Scots hope to storm podium in Birmingham . . .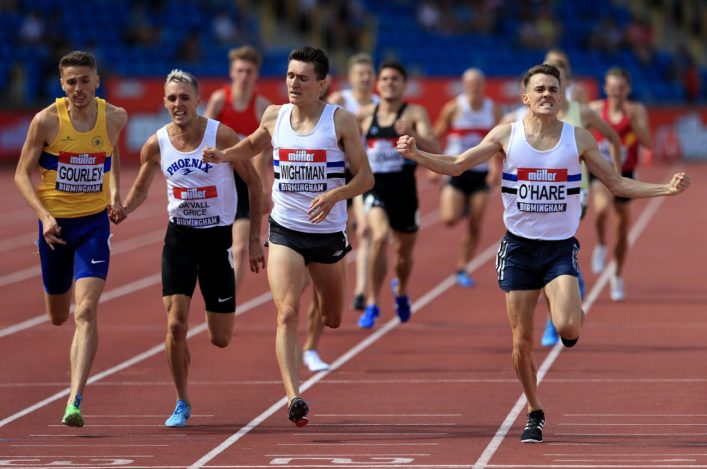 Scots went 1-2-3 at the 1500m in Birmingham last year as Chris O'Hare won from Jake Wightman and Neil Gourley
British champs countdown – British Athletics website
Birmingham becomes the focus of attention for a host of Scottish athletes this weekend – with the British Champs and the World Trials centre-stage.
The Alexander Stadium has borne witness to a number of strong performances by Scots in the past couple of years and hopefully this weekend will be no different.
Seeking to stamp their passport for Doha is the target for some of our biggest names such Eilish McColgan, Andy Butchart, Lynsey Sharp, Jemma Reekie, four men in the 1500m, and maybe half a dozen others including Beth Dobbin and Zoey Clark.
But there will also be an additional dozen or so with realistic hopes of the making the podium and securing precious British Championship medals with the likes of Jax Thoirs, Nick Percy, Nikki Manson, Kirsty Law, Chris Bennett, David Smith and Allan Smith all among those to have done so in the recent past.
And, just as importantly for the athletes and the coaches concerned, there will be the desire to try and reach a British final or semi-final or indeed post an end-of-season PB.
So while there is bound to be a focus on the GB and NI team selection for Doha – although it is not announced until around September 3 – it is helpful to try and look at the bigger picture.
Stephen Maguire, our Director of Performance and Coaching, will be in Birmingham over the weekend with members of the scottishathletics Performance team to analyse performances and offer support to athletes and coaches.
Eilidh Doyle and Laura Muir have been regular champions here in the past but both miss out this time with Eilidh now expecting her first child and Laura nursing a calf injury which is understood not to endanger her chances of being competitive in Doha come the World Champs.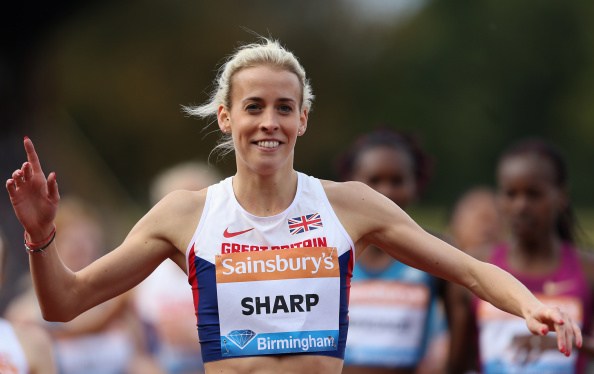 The men's 1500m looks the pick of the whole weekend in terms of Scottish interest, of course. In no particular order, Josh Kerr, Neil Gourley and Jake Wightman are expected to fight it out for the automatic slots, all four having achieved the 3.36.00 being asked for by British Athletics.
Chris O'Hare will be desperate to be in contention, too, although he is just outside the required time for the moment.
In the women's 800m, Lynsey Sharp's return to form looks well-timed.
'The British Trials has always been a mixed bag for me,' she said.
'The last few years it has not been amazing to be honest. But I feel I am in a different place now. I have the tools in my box that I maybe didn't have a year ago.
'So this weekend is really important and I need to execute the races in the right way.'
Eilish McColgan also heads into Birmingham with hopes high in the 500m after her strong mile run there last weekend. Sarah Inglis is in the 5000m field after her 1500m success at Grangemouth last weekend.
Two Scots based in England with very much an eye on trying to make the podium are sprint hurdler Heather Paton and pole vaulter Courtney MacGuire.
Both are having excellent seasons and claimed event wins for Scotland at the Manchester International last week.
'I feel good at the moment and it's been amazing to get the Scottish Record in the Women's 100m Hurdles and be part of the team who set a new Record in the Women's 4x100m in Belfast,' said Heather.
'I had been chasing Pat Rollo's Record for quite some time and maybe in a way it was putting me under a bit of pressure. So to run 13.34 was brilliant and since then I've had a couple around 13.25 with illegal wind readings. That's a wee bit frustrating but those runs are convincing me that getting under 13.30 is definitely something within my reach.
'It was good to win in Manchester in wet conditions and then I was thrilled to get a very late call-up for the Diamond League in Birmingham. Hopefully it all sets me up for Trials.'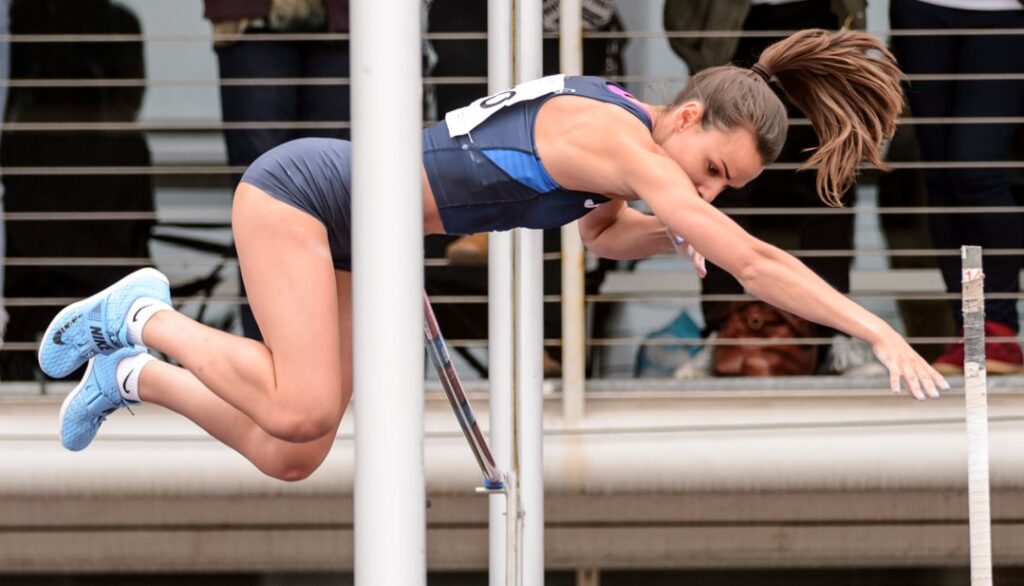 Courtney MacGuire claimed a PB at Loughborough and has pushed the height up further since then (photo by Bobby Gavin)
MacGuire set a PB at Loughborough in a Scotland vest at 4.05m and has since improved that height to 4.18m.
'It's been an exciting season so far and I'm really looking forward to the British Champs,' said Courtney.
'I am based in Loughborough and being coached by Scott Simpson. We've totally changed the way that I actually vault and it's working with the PBs coming along.
'In Manchester the weather was awful but it was still good to win the competition – especially as I didn't perform well there the year before when representing Scotland.'
All at scottishathletics want to wish all athletes and coaches headed for the Alexander Stadium this weekend all the very best when competing.

Tags: Andrew Butchart, Birmingham, British Champs, Chris O'Hare, Eilish McColgan, Jake Wightman, Jemma Reekie, Josh Kerr, Lynsey Sharp, Neil Gourley, Stephen Maguire, World Trials