Scots head to Bedford for U23/U20 Champs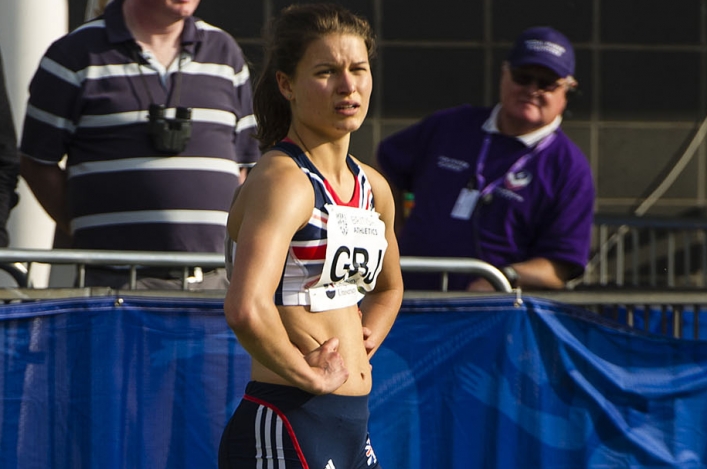 A number of Scottish athletes are bound for Bedford this weekend for the England Athletics U23 and U20 Championships.
For the likes of Kimberley Reed and Shaun Wyllie the event could stamp their passports to the World Juniors in Eugene, Oregon, next month.
For others it will be chance to get on the podium, post a PB or simply revel in the opportunity to compete at a higher level.
Hammer thrower Reed and middle distance runner Wyllie are the main Scottish prospects in the U20 age group – certainly in terms of the World Juniors.
Both have achieved the standard being asked for by Team GB and NI.
Kimberley of course was so close to the Commonwealth Games after achieving the Glasgow 2014 qualifying standards while Wyllie was a European U20 finalist at 1500m last year and himself achieved one standard for Hampden with a recent PB.
They will be joined by a host of other teenage Scots – some of whom have sought higher level competition than the Scottish Schools – but in the older age group the main focus will fall on no fewer than 10 of the 58-strong Team Scotland squad announced last week for Glasgow 2014.
Relay runners Greg Louden, Diane Ramsay, Zoey Clark (pictured) and Kirsten McAslan will be joined in the U23 Champs by Allan Smith, Jax Thoirs, Nick Percy, Kirsty Yates, Rachel Hunter and Myra Perkins.
Good luck to all athletes, coaches and families headed for Bedford this weekend.
All the start-lists and timetable details are here (U23 and U20 Champs and World Trials icon on left)
http://england.athletics-uk.org/
Tags: Bedford, England Athletics U23/U20 Champs, Kimberley Reed, Shaun Wyllie