Scotland selections for Edinburgh XC relay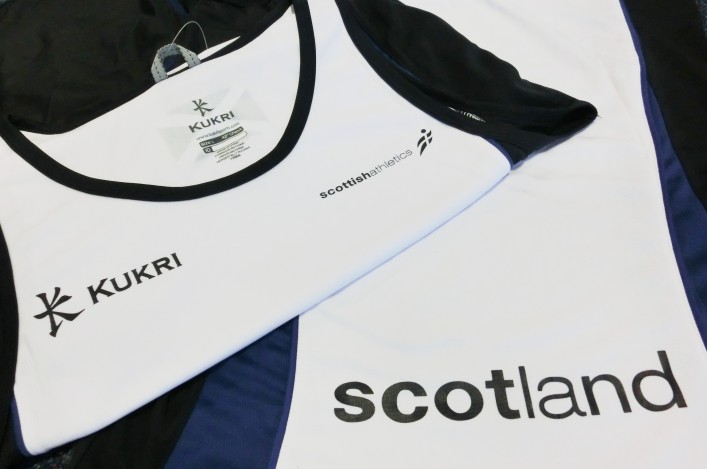 Sharp and Muir to run for Scotland at XC
On Twitter #GEXC2016
Scotland will field two teams in an international relay event at the Great Edinburgh XC event at Holyrood Park on Saturday 9 January.
And we can now confirm the athletes selected following last week's announcement that Laura Muir and Lynsey Sharp will feature.
Scotland will have A and B teams in the 4 x 1K race which involves two Senior men and two Senior women in each team.
It should be an exciting part of a busy programme at the Great Edinburgh XC with those Scotland teams taking on the United States, GB, Europe, England, Wales and Ireland.
Jake Wightman and Guy Learmonth, who represented Scotland at the Commonwealth Games at Hampden, will swap the track for the XC course at Holyrood.
They will be joined by Euro U23 bronze medallist Neil Gourley, who is currently studying in North America, and Loughborough-based Cameron Boyek, who also featured in that 1500m final in Estonia.
With Muir and Sharp confirmed already, two more Glasgow 2014 athletes complete the women's selection – Steph Twell and Emily Dudgeon.
Great Edinburgh XC timetable 9 January 2016
So the teams are:
Scotland A
Laura Muir, Lynsey Sharp, Cameron Boyek and Jake Wightman
Scotland B
Steph Twell, Emily Dudgeon, Guy Learmonth and Neil Gourley
Reserves: Josh Kerr, Carys McAulay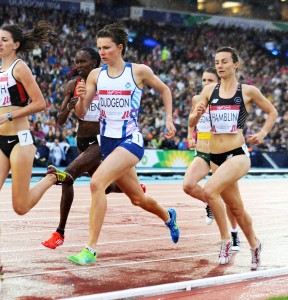 Emily Dudgeon – will team up with Steph Twell
Nigel Holl, chief executive of scottishathletics, said: 'We are delighted there will be two Scotland teams competing in the 4 x 1K International XC at Holyrood on January 9. It looks a really exciting race with eight teams involved and, with a Scotland A and B team racing, it gives more of our athletes exposure to a high quality, televised event.
'In fact, it is exactly the kind of opportunity I spoke about earlier this year when saying we wanted to explore situations where there could be a Scotland team competing as Scotland. We want these chances as we believe getting that experience is good for the athletes, and indeed their coaches, to help them progress to the best level they can.
'Scotland will host a Celtic Nations XC event that day against Wales, Ireland and Ulster and that provides an opportunity for 24 athletes to compete at U23, U20 and U17 level. A week later, at the British Cross challenge event in Antrim, there's a Scotland opportunity for Senior athletes.
'So the first couple of weeks of January are shaping up as a great start to an Olympic year and the Great Edinburgh XC event on January 9 in particular looks busy and exciting as we also stage our own Inter-District XC championships within that event.'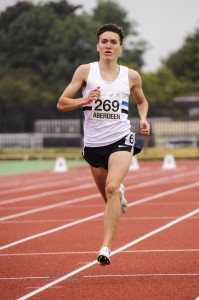 Jake Wightman – won Scottish 800m title at Aberdeen (photo by Bobby Gavin)
Tags: Cameron Boyek, Emily Dudgeon, Guy Learmonth, Jake Wightman, Laura Muir, Lynsey Sharp, Neil Gourley, Steph Twell