Scotland selection for Manchester International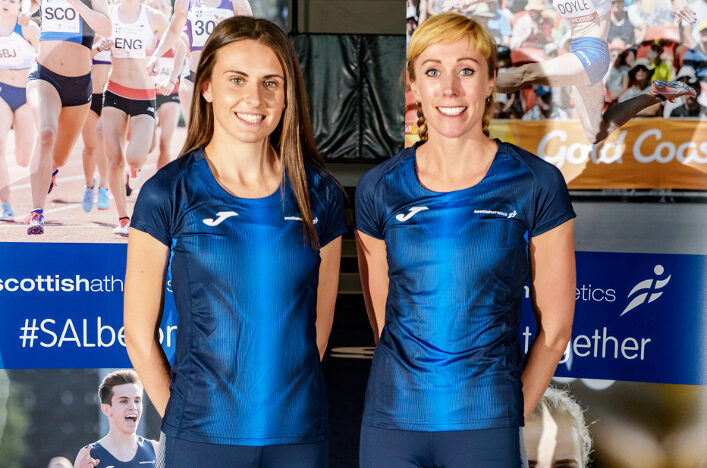 Philippa Millage and Kerry MacAngus will wear Joma kit next week to represent Scotland in Manchester (photo by Bobby Gavin)
Scotland head for the Manchester International next midweek for the now annual track and field match.
And we can now confirm selections for the event on Wednesday 14 August at the Manchester Regional Arena.
It's three years since the pilot event saw Scotland send a team south for the first time and that was repeated again in the summers of 2017 and 2018.
The scottishathletics Track and Field Commission saw it as a second international opportunity in the year for our athletes to follow on from the traditional early-season Loughborough International in May.
Many congratulations to all these athletes selected and to their families and coaches – as well as the clubs involved in their development over many years.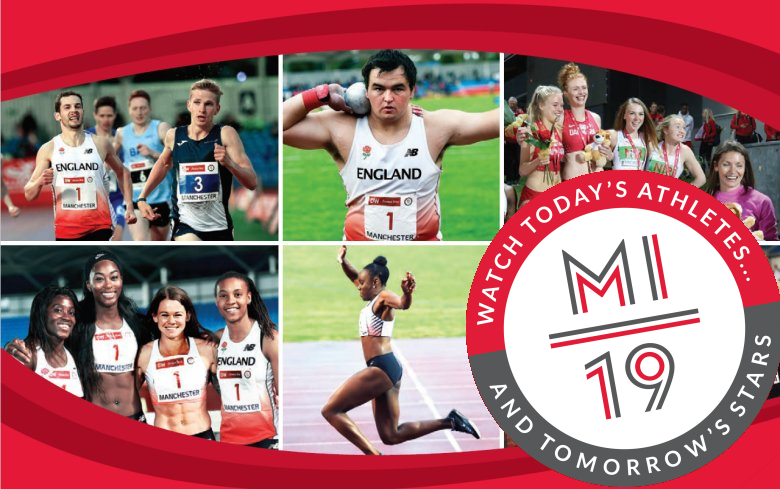 Scotland Men
100m Adam Thomas; 110m Hurdles Andrew Murphy; 400m Grant Plenderleith; 800m Patrick Taylor; Mile Kane Elliott; 3000m Jamie Crowe; 400m H Jack Lawrie; 3000m Steeplechase Mike Deason
High Jump Lewis McGuire; Long Jump Alessandro Schenini; Triple Jump Henry Clarkson; Pole Vault Jax Thoirs; Discus Nick Percy; Hammer Ciaran Wright; Shot Putt Craig Charlton
4 x 100m Relay: Thomas, Fraser Angus, Stephen Mackenzie, Andrew Murphy
4 x 400m Relay: Plenderleith, Lawrie, Kyle Alexander, Billy Doyle
Scotland Women
100m Katy Wyper; 200m Stacey Downie; 400m Stacey Downie; 800m Philippa Millage; Mile Kerry MacAngus; 3000m Eloise Walker; 100m H Heather Paton; 400m H Anna Nelson
Long Jump Holly McArthur; Triple Jump Zara Asante; Pole Vault Courtney MacGuire; Hammer Rachel Hunter; Shot Putt Mhairi Porterfield
4 x 100m Relay: Wyper, Downie, Paton, Sarah Malone
There are also four Para athletes selected to compete in the integrated events in the Manchester programme.
Ambulant 1500m Owen Miller; Ambulant 100m Amy Carr; Ambulant 100m Alexander Thomson; Long Jump Stef Reid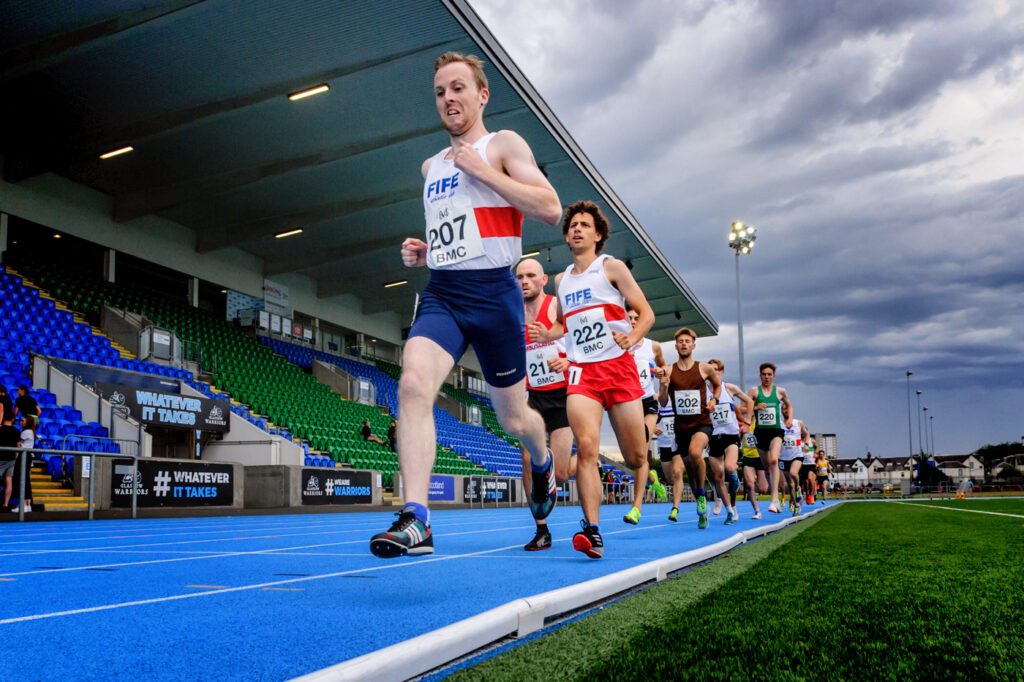 Fife AC athlete Owen Miller has been picked for Scotland for Manchester (photo by Bobby Gavin)
Manchester International – more info on England Athletics website
Fraser Angus and Stephen Mackenzie have been selected by British Athletics for individual events – with Fraser in the 200m and Stephen in the Long Jump.
It is anticipated they will be available for Scotland duty in the 4 x100m Relay, however.
Erin Wallace for the mile and Miraji Ahmed in the triple jump are also selected for the GB and NI Juniors team.
*We will confirm the Scotland coaching team for Manchester in due course.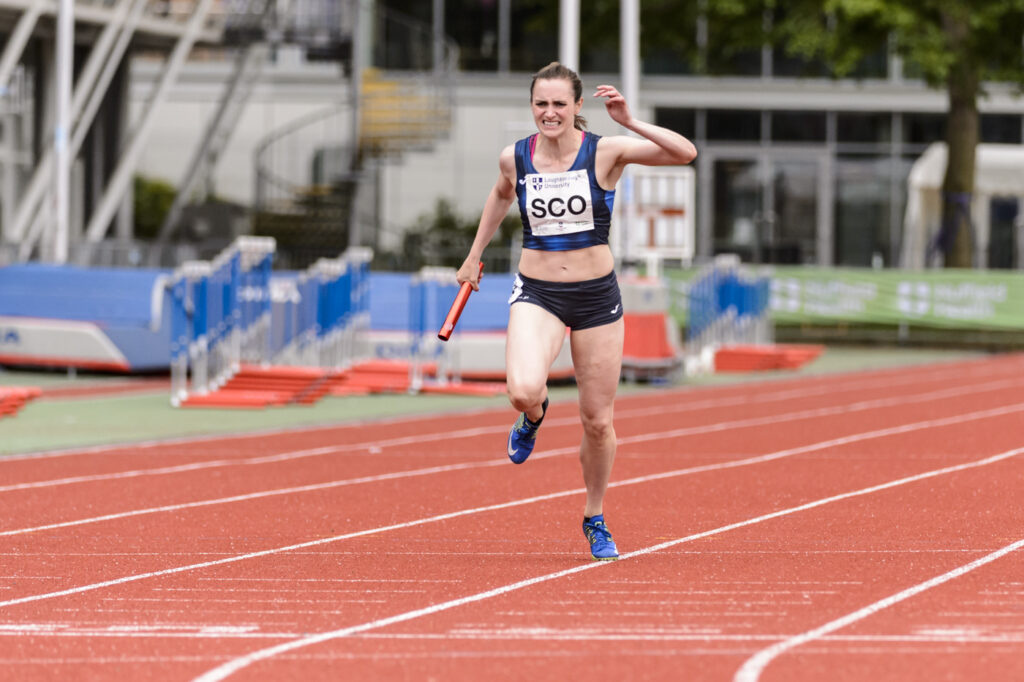 Stacey Downie – picked for Scotland for Manchester at the 200m and 400m and relays (photo by Bobby Gavin)
Tags: Manchester International, Scotland