Scotland selection for Loughborough International 2018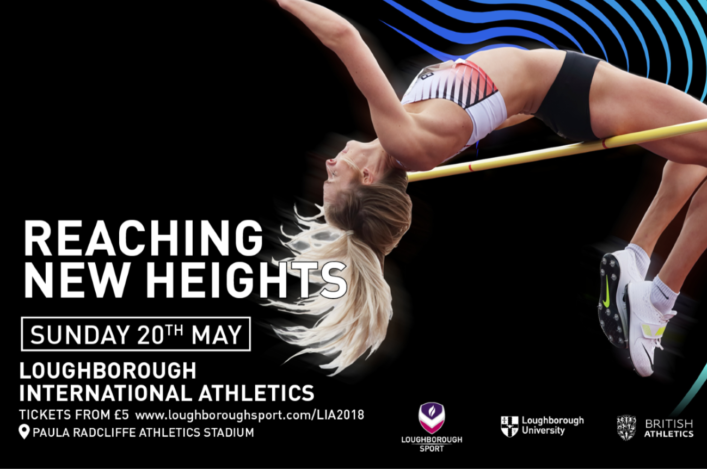 Loughborough International 2018 website
Scotland will head for the Loughborough International this weekend with athletes handed another chance to compete at this level in the traditional early-season event.
It will be an exciting weekend for Scottish athletes over May 19/20 with six teams contesting the event on the Sunday and other athletes involved in different events at various locations.
Scotland, with a number of Commonwealth Games athletes in the ranks including 2014 and 2018 medallist Mark Dry in the hammer, will take on the hosts Loughborough Uni, England, Wales, GB and NI Juniors, and British Universities.
With Scots available for selection for four of those teams – Scotland, GB and NI Juniors, Loughborough Uni and British Unis – there will be a strong presence at the Paula Radcliffe Stadium for the 60th edition of this event on Sunday 20 May.
All at scottishathletics offer our warm congratulations to all those selected for Scotland and their families and coaches as well as the clubs involved in the development of these talented and hard-working athletes over many years.
Here are the Scotland selections:
Women's team:
100m Katy Wyper; 200m Beth Dobbin; 400m Kelsey Stewart; 800m Mhairi Hendry; 1500m Jemma Reekie; 3000m Steph Pennycook; 3000m Steeplechase Lauren Stoddart; 100m Hurdles Heather Paton; 400m Hurdles Mhairi Patience
High Jump Emma Canning; Triple Jump Zara Asante; Long Jump Rachel Alexander; Pole Vault Courtney MacGuire; Discus Kirsty Law; Hammer Natalie Robbins; Shot Put Mhairi Porterfield
4 x 100m Relay: Wyper, Chloe Lambert, Dobbin, Paton, Jade Henry, Rebecca Matheson
Men's team:
100m Michael Olsen; 200m Adam Clayton; 400m Grant Plenderleith; 800m Sam Brown; 1500m Ben Potrykus; 3000m Sol Sweeney; 400m Hurdles Jack Lawrie; 110m Hurdles Andrew Murphy
High jump Allan Smith; Long Jump Paul Ogun; Triple Jump Aidan Quinn; Pole Vault Scott Huggins; Discus Angus McInroy; Hammer Mark Dry; Javelin Greg Millar; Shot Put Ciaran Wright
4 x 100m Relay: Olsen, Clayton, Alec Thomas, Kade Thomas,  Praise Olatoke
4 x 400m Relay: Young, Lawrie, Plenderleith, Lewis Brown, Shawn Wright
**Team as selected 15 May; could still be subject to changes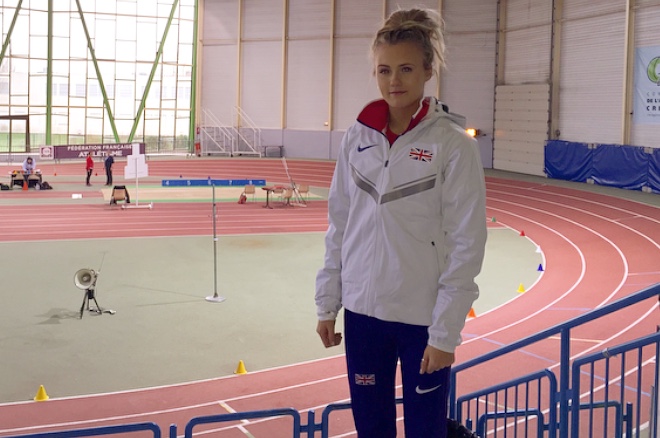 Emma Canning – GB honours at CE and now a Scotland vest in the high jump
With the likes of the Luke Traynor, who represents GB and NI in the European 10,000m Cup, Lachlan Oates, Logan Rees, Mhairi Maclennan and Annabel Simpson in action at Highgate on Saturday, Chris Bennett in Germany and others in action in the United States, then there's a very busy and high profile weekend in prospect.
It's great to see Mark Dry and Allan Smith in the Scotland selection for Loughborough following their Gold Coast 2018 exploits and they are joined by GB and NI Senior and Age Group internationals like Grant Plenderleith, Mhairi Hendry, Rachel Hunter, Kirsty Law, Jemma Reekie, Jack Lawrie, Kelsey Stewart and  Sol Sweeney.
Emma Canning, who has GB honours in Combined Events, wins an individual event selection in the women's high jump. Similarly, Andrew Murphy, another with GB experience in decathlon, is the sprint hurdles pick.
But there is a younger element to the selections, too, as the likes of Aidan Quinn, Adam Clayton, Rachel Alexander and Sam Brown step-up and are given a chance to learn from the Loughborough International experience.
The Scotland team will wear Joma Sport kit for the first time, following last week's announcement of our new deal with the clothing suppliers. This weekend's kit is a limited edition one for the Loughborough International 2018.
*The 4 x 400m Women's race this year is not part of the Event programme and Scotland will not field a team.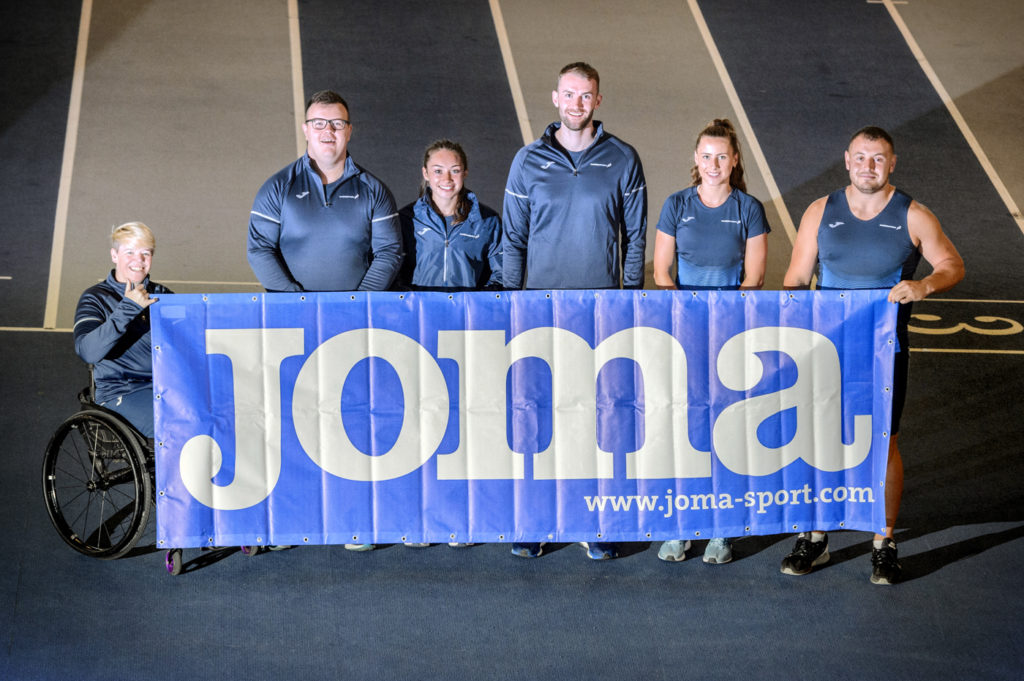 Allan Smith, Mhairi Hendry and Mark Dry (on right) were involved in our Joma Sport kit launch and are now selected for Scotland
Tags: Loughborough International 2018, Mark Dry, Paula Radcliffe Stadium