Scotland all set for Loughborough – live results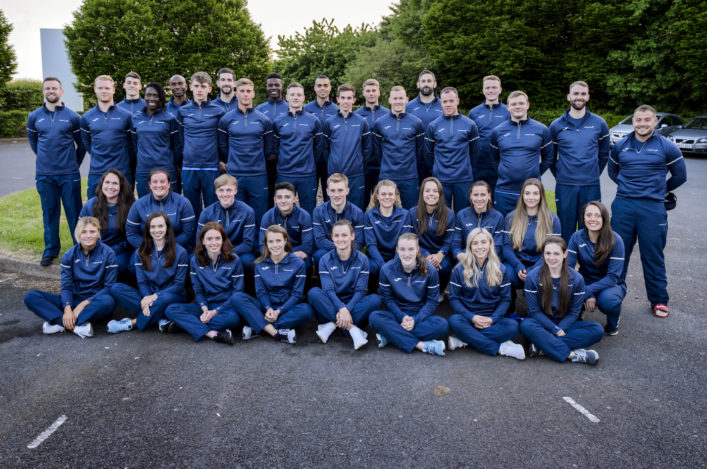 Scotland are headed again for the Loughborough International – with the 60th edition of the event taking place on Sunday at the Paula Radcliffe Stadium.
It's always a good occasion and an ideal opportunity for athletes to wear a Scotland vest, with Joma Sport kit involved this year for the first time, and gather important international experience.
Scotland, with a number of Commonwealth Games athletes in the ranks including 2014 and 2018 medallist Mark Dry in the hammer, will take on the hosts Loughborough Uni, England, Wales, GB and NI Juniors, and British Universities.
With Scots available for selection for four of those teams – Scotland, GB and NI Juniors, Loughborough Uni and British Unis – there will be a strong presence at the stadium, regardless of which vests. There are guests slots, too.
This year, there is a Live Results service from the Loughborough International and that's a great service to allow you to keep track of the performances happening on Sunday.
All at scottishathletics offer the very best of luck to all those selected for Scotland and their families and coaches as well as the clubs involved in the development of these talented and hard-working athletes over many years. Good luck to all the other Scots competing for other teams or as guests, too.
There are also four young Scots selected to compete for GB and NI Juniors at Loughborough – good luck to Alisha Rees, Michael Olsen, Alessandro Schenini and Declan Gall.
Four Scots picked for GB Juniors
There have been a couple of additions to the Scotland team with places now for Rebecca Matheson and Natalie Robbins.
Here are the Scotland selections:
Women's team:
100m Katy Wyper; 200m Beth Dobbin; 400m Kelsey Stewart; 800m Mhairi Hendry; 1500m Jemma Reekie; 3000m Steph Pennycook; 3000m Steeplechase Lauren Stoddart; 100m Hurdles Heather Paton; 400m Hurdles Mhairi Patience
High Jump Emma Canning; Triple Jump Zara Asante; Long Jump Rachel Alexander; Pole Vault Courtney MacGuire; Discus Kirsty Law; Hammer Natalie Robbins; Shot Put Mhairi Porterfield
4 x 100m Relay: Wyper, Chloe Lambert, Dobbin, Paton, Jade Henry, Rebecca Matheson
Men's team:
100m Michael Olsen; 200m Adam Clayton; 400m Grant Plenderleith; 800m Sam Brown; 1500m Ben Potrykus; 3000m Sol Sweeney; 400m Hurdles Jack Lawrie; 110m Hurdles Andrew Murphy
High jump Allan Smith; Long Jump Paul Ogun; Triple Jump Aidan Quinn; Pole Vault Scott Huggins; Discus Angus McInroy; Hammer Mark Dry; Javelin Greg Millar; Shot Put Ciaran Wright
4 x 100m Relay: Olsen, Clayton, Alec Thomas, Kade Thomas,  Praise Olatoke
4 x 400m Relay: Young, Lawrie, Plenderleith, Lewis Brown, Shawn Wright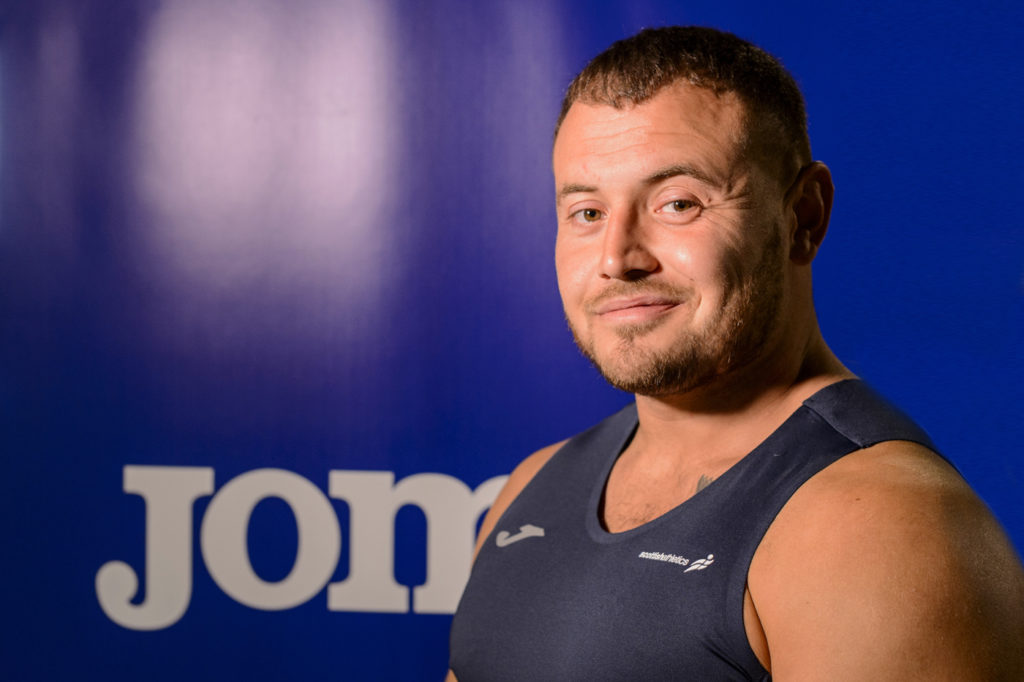 Mark Dry – will wear the Joma Sport kit as he represents Scotland (photo by Bobby Gavin)
Tags: Loughborough International 2018, Paula Radcliffe Stadium, Scotland