#SALsuper16 World Champs – Friday/Saturday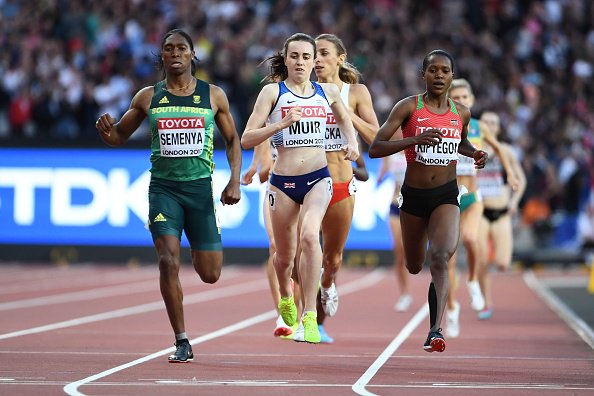 Assured – Laura Muir gives a fine semi-final peformance in London (photo via Twitter)
Laura Muir will contest the Women's 1500m final at the London 2017 World Champs after two fine opening performances.
The Scottish Record holder looks to be in great form after coming through her heat on Friday evening and then making all the right moves at the right time in a tough semi-final on Saturday.
Muir crossed the line in second place in 4.03.65 on the shoulder of Olympic champion Faith Kipyegon in a race that saw Ethiopian athlete Gudaf Tsegay crash to the track and later miss out on the final – although Genzebe Dibaba squeezed through from sixth place.
Laura Weightman took fourth in the second semi-final to join the Scottish Laura in Monday's showpiece, in what looks a superb Women's 1500m field.
'I'm through to the final so I'm really happy,' said Muir.
'It was a really tough semi-final so I'm just glad to have got through it. That was really strong, that could have easily been a final so I was really happy. I was boxed in a bit, but I didn't panic, I was running on the inside, I wasn't running wide or anything.
'I kept glancing up at the screen to check the gap (behind) because I didn't want to waste too much energy but at the same time I know the likes of Semenya and Dibaba were behind me as well and the Polish athlete Angelika Cichocka, all very strong sprinters, so I just thought I want to keep out of harm's way and have a little bit up my sleeve if they come running past.'
On Friday evening, Laura had come through her opening round heat with a fourth place in a bunched finish in 4.08.97.
'In terms of major events, being at Glasgow 2014 helped and doing a few rounds at Belgrade was good so I'm lucky I've got a few championships under my belt now,' said Laura after that run. 'To have that support out there was great. It feels like a real positive.'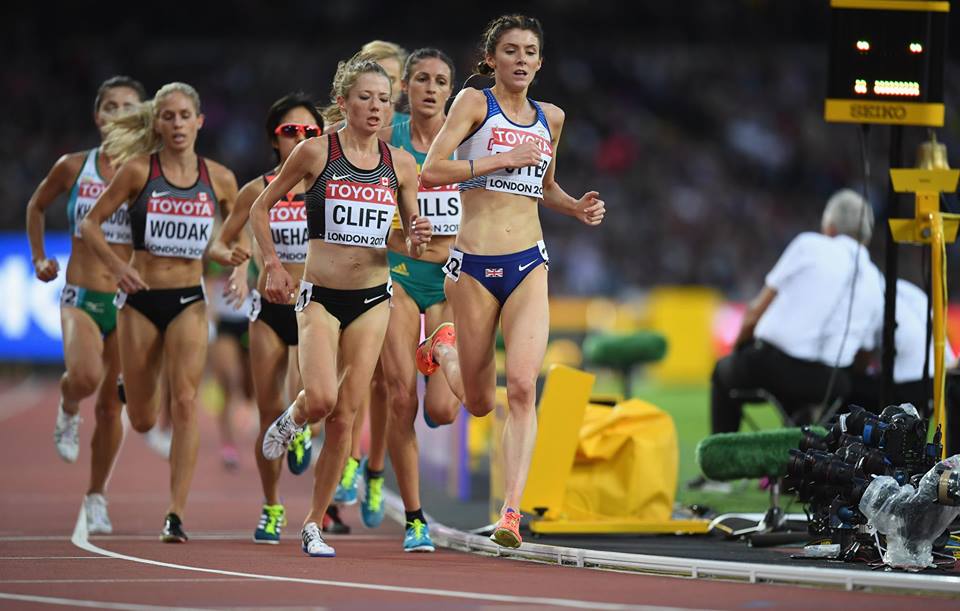 Beth Potter gave a fine performance in the Women's 10,000m final on Saturday evening – as she proved the 'Best of British'.
The Scot took a 21st place finish in a race where the starting field numbered 33. Potter clocked 32.15.88, not far adrift of her PB and a very decent effort given the whole race was initially slow.
Beth didn't have the best of experienced in the 10,000m in Rio a year ago at the Olympics, with a stomach upset not helping her cause in Brazil. But there's no doubt that London performance wiped that away somewhat and, indeed, augurs well for the Commonwealth Games.
'It was a bit surging in pace at the start,' said Beth. 'I thought it would be quite steady from the start but I was just tripping over everyone, you're trying to stay on two feet – it was difficult from the start.
'I was still picking people off towards the end. I've had a rocky couple of weeks, a couple of injury problems, but I'm pretty happy with that, it was pretty solid. I've had really good sessions, I just probably don't have that sharp end to go with the surge when the break came.'
On Saturday lunch-time, there was a superb qualification for the 800m semi-finals by Guy Learmonth from the opening round heats.
The Lasswade AC athlete was up against it in terms of SBs and PBs in the final of six heats so he had to fight for the three automatic places and did so with a richly-deserved third place in 1.47.90 – the second fastest times of his career.
'We've got a lot of people out there screaming for you and anyone in a British vest – it's a lot to take in,' said Guy.  'I try to very composed – but you are nervous. Your stomach is churning a wee bit and your heart's pumping, but I was ready to go.
'Whoever was in the lead, you stick to them like glue. You can't hang back with these guys – it's the best in the world.
'If you give them five or 10 metres and you are all closing at the same speed, then you're never going to catch them. So I had to give myself half a chance and I put myself up there in contention. I'm delighted it all paid off.'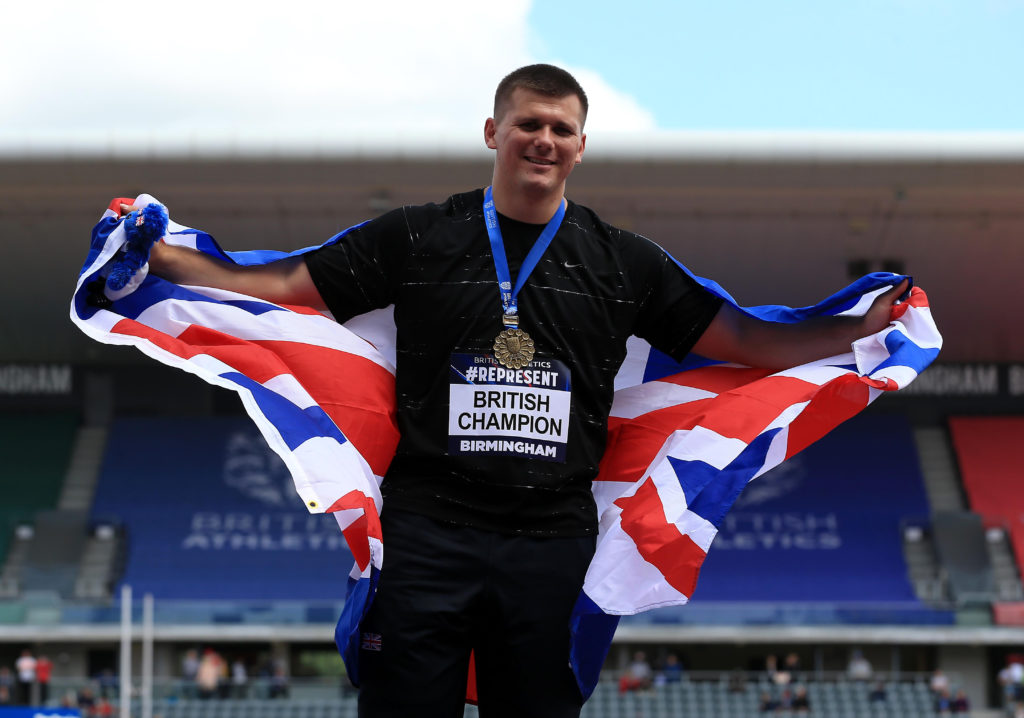 Nick Percy – won British title back in July for second successive year (photo by Getty Image/British Athletics
Nick Percy featured in the second discus qualification group on Friday evening but his best effort was a throw of 56.93m to fall short of making the final.
British champion again this season, the Nebraska-based Scot is happy enough with his season – and savoured the london 2017 experience.
'It was absolutely unbelievable to be able to throw when Mo (Farah) was running around and Usain Bolt's doing his 100m, so it's an experience I'll never forget,' said Nick.
'I may have liked to have thrown further, but for a first championships, to walk away with nearly 57m I'm so incredibly proud and incredibly lucky to be here.
'It's all a learning curve; I know I wasn't expecting to come out and throw 65m but I'm still incredibly proud to have finished my season like this. I feel like I performed the best I could on the day. Hopefully next time will be a bit further.'
Tags: #SALsuper16, Beth Potter, Guy Learmonth, Laura Muir, London, Nick Percy, World Champs