#SALsuper16 World Champs – Butchart, Doyle reach finals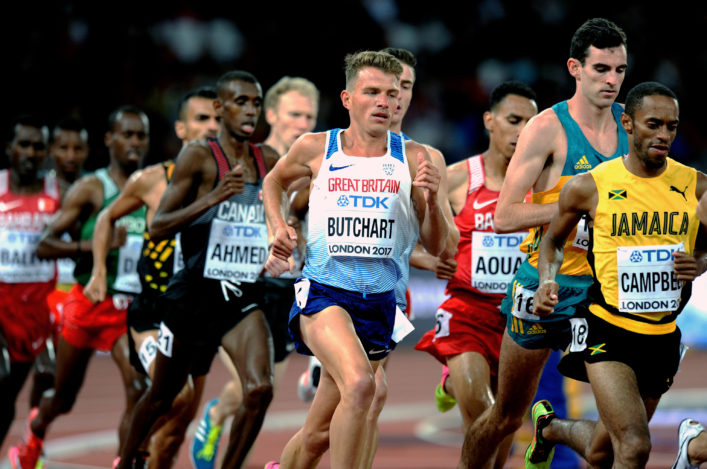 Photo by Mark Shearman
Women's 400m Hurdles final start-list
Eilidh Doyle is looking ahead to the World Champs final in the 400m Hurdles for the third time in a row.
And Andy Butchart, who finished sixth in the Rio Olympics, has another big moment coming up, too, in the 5000m final on Saturday night.
Doyle progressed to Thursday's showdown with a third place finish in the third semi-final on Wednesday.
The GB and NI team captain at London 2017 clocked 55.33 in that race and it was just enough to claim the last qualifying slot as eight women progressed and two or three fancied athletes missed out. In fact, Wenda Nel, Sara Petersen and Shamier Little were 'fallers' at this stage.
But Scottish Record Holder Eilidh is there once again in a global showpiece after finishing fifth at the World Champs in Moscow in 2013 and sixth in Beijing two years later.
The final is on Thursday evening at 9.35pm, with the GB captain drawn in the inside lane one (lane two in the London Stadium).
Well done to Eilidh, coach/husband Brian and family from all at scottishathletics and all at Pitreavie AAC who remain so proud of one of their most famous athletes.
'I think I saw the results from the first two semis, so I knew the times didn't seem to be too fast out there tonight,' said Eilidh.
'So I just thought, obviously I wanted to get top two and secure that qualification, but I knew if I could try and run as fast as I could, I could maybe sneak in.
'The Women's 400m hurdles have been wide open this year as an event. It's been that close where you could run a PB and have not made that final, or you could be in there and win a medal. It's so open.
'The GB captaincy has been great, I've absolutely loved it. The team have bonded so well – everyone is so chatty, so friendly. Even people who have finished who weren't that happy, they're still wanting to support. There's a really good atmosphere and ethos in the squad.'
Doyle remains upbeat on GB – The Herald
Video interview by Sue Gyford of scottishathletics
+++
Andy Butchart came up with a very solid run for seventh in the second heat in the 5000m – to join Mo Farah in Saturday evening's final.
Farah, looking to add to his 10,000m gold, took second place in the opening race in 13.30, with five to go through automatically, so Andy was well aware of what was required with 13.24.78 enough.
And not even having to hurdle of couple of fallen athletes put him off in the London stadium downpour.
'It was fine out there,' said Andy. 'We could see the result from the previous Heat so we could just jog it in on the last 200m. It was a bit choppy out there.
'It wasn't a slow race. They were all going pretty fast which shows that a lot of the guys were fit and healthy. They are top athletes so to get into the final is a good thing.
'We were just chilling out in the home straight. We knew we were through to the final so we could chill out.
I was nervous going into this race. I wasn't so nervous for Rio 2016 because I knew if I came last I still had an amazing season.
'Out here I knew I had to make the final and maybe do something in the final but as soon as I got out there in front of the crowd all those nerves were gone and I ran well.
'A couple of guys went over right in front of me but fortunately I managed to avoid falling myself and was able to kick on.'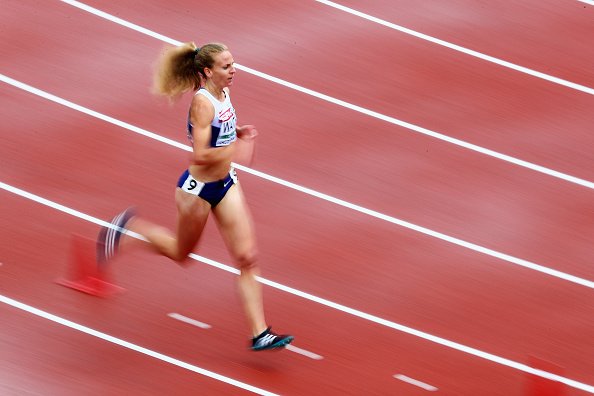 Lennie Waite bowed out in the 3000m steeplechase with 10th place in the opening heat in a run of 9.54.97.
The Texas-based Scot had hoped for a quicker race but that didn't happen – with the winner coming home in 9.39.
'I knew it was slow and I wanted to get to the front, but honestly, there were so many elbows in the first kilometre I felt like I wasted a lot of energy fighting,' said Lennie
'I'm just disappointed that it wasn't more of a race.I don't mind running in these conditions, the conditions didn't worry me personally. The thing that I think I wasn't so prepared for was how it changed how everybody else raced. I wasn't prepared to go off that slow.'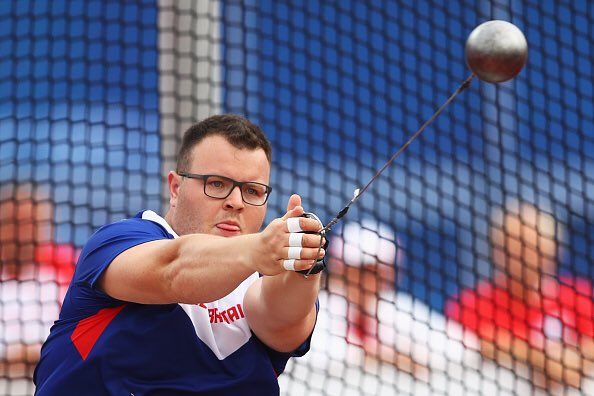 Chris Bennett finished 9th in Group B in hammer qualifying with a best throw of 72.05 to bow out of the London 2017 World Champs.
Chris opened with a foul and then came up with that 72.05 but unfortunately could not improve on that in the third round with 69.12.
Later, Chris said on Twitter: 'You win some, you lose some. Put myself under pressure not getting my first throw in. Time to learn from the mistakes and build. #London2017.'
Tags: #SALsuper16, Eilidh Doyle, London, World Champs