Rhona 19th at World Cross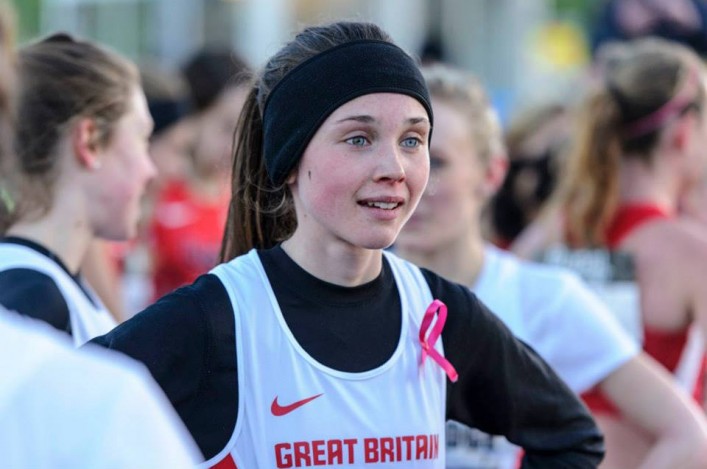 Complete results on IAAF website
British Athletics website report from Guiyang
Remarkable Rhona Auckland claimed a fine 19th place finish at the World Cross Country Champs then insisted she was thrilled by the whole China experience.
The Scot was just three seconds behind her British team-mate (and room-mate), European champion Gemma Steel, as Rhona stepped up to the senior Women's race at the age of 21.
Auckland, of course, won the Euro Cross U23 title in Bulgaria in December but was injured thereafter and didn't race for a three-month period – missing out on the chance to defend the Scottish National XC title she won in 2014.
Unfortunately, Andrew Butchart found the last lap tough in Guiyang and finished in 86th place in the Senior Men's race with the Central AC athlete the fourth of the British contingent.
Jonny Glen described his 79th place in the Junior Men's race – fourth out of the six-strong British team – as 'not my best race' on Twitter but savoured the whole World Cross experience and will target the Euro U20s on the track at 10,000m.
Rhona's run really was a terrific effort by the Edinburgh Uni student who represents Banchory Stonehaven and her University as she emphatically met the original criteria set by British Athletics, who had looked for 'the top 30' from Senior athletes. It is the first time since 2007 that GB had two athletes in the top 20 in the Senior Women at the World Cross.
There were 83 on the start-list and 80 finsihers – with Rhona finishing third in terms of the European entry with only Steel and 15-placed Spaniard, Tirhas Gebre, ahead of her.
Rhona roomed with Steel in Guiyang and was delighted to finish only three seconds behind to the experienced Englishwoman in 28.17 as Africans dominated.
'I'm absolutely over the moon – it was really good to have Gemma to work off of and try and keep her in sight,' said Rhona.
'I was nice to be working together on the last lap. It was great running with the Chinese athlete as well because the crowd were going mental for her, so we were working off that.
'The whole experience and the race gives me great confidence – we were the second and third Europeans so it's good that we can maintain that competitiveness three months later.
'It was a little bit of a shock, although I knew I was in good shape. I had a good session earlier in the week which boosted my confidence. I seemed to cope well with altitude which bodes well for New Mexico.
'I look up to Gemma and she's someone I aspire to be like so to be close to her and learn off her is great. I've been bugging her with questions all week, so she's probably glad to get rid of me.'
+++
Jonny Glen finished 79th in the Junior Men's race, with his fourth in the British six one better than his placing at the Euro Cross when representing GB.
With all the British Junior Men making their debut at this event, Jonny came home fourth in terms of the team – with America-based Alex George the best-placed at 39th. Birmingham Inter-Counties race winner, Joe Steward, was in 53rd with Elliot Bowker at 72nd as Olley finished and Jac Hopkins dropped out.
There were 118 names on the start-list and 111 finishers, with the Inverclyde AC athlete placed at 16 in terms of the Europeans involved in the Junior Men's race.
Jonny said: 'It was extremely tough – it's a good course but it doesn't look as bad as it feels. Altitude is a new experience, but I'm happy to be here and happy to finish. I'll take it as experience for next time, but disappointed.
'I need to go back and speak to my coach to see where it went wrong. It's a quick start and a world-class field, so I've got to take it on the chin and try and find a way to overcome it. I'm now focused on making the European U20s for the 10,000m, so that's the next aim.
'What a run from Alex George – it just shows being in the United States pays off, so definitely worth thinking about.'
+++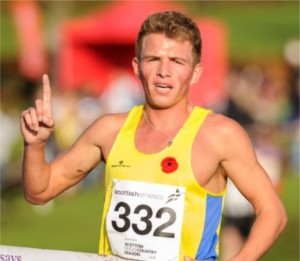 Andrew Butchart 
Butchart had travelled with high hopes to China but admitted he found the going extremely tough in the final 2k lap of the Men's 12k race. He fought the temptati0n to be a DNF but lost ground to rival Jonny Hay in the latter stages of a race with 111 on the start-list and 108 finishers.
Charlie Hulson was best-placed for GB at 55th with Dewi Griffiths at 70th and Andrew just behind 84th-placed Hay.
'I was up there on the second lap and then the final lap, I could feel my breathing and I was so close to stepping off,' said the Scot, who finished 86th.
'However, I'd never quit a race but the last section definitely took its toll on me. I must have been 30 seconds slower than the rest of my laps and that definitely cost me a good run.
'Jonny Hay came past me right at the end and I must have had 30 seconds on him going into the last lap, which showed how slow I was on that last 2km.
'It's just one of those things – I'm happy to be here and I definitely have the capability to finish top 30 like the British team have said and I'm definitely going to prove that.
'I've learned that you've got to get stuck in. Everybody here is so good and you have to respect every athlete. We've all done amazing just to get here; but the Africans pulled away from the rest so easily so you know you've got to step up the training and up your game every day, month and year.
'It's the first time I've been at a world championships and I'm going in the right direction, there's no doubting on. The way I've come on in the past two years shows such good progression, so who knows where I could be two years from now.
'The guys I'm racing here have been on this level for quite a few years, and I'm just stepping up, so I've got to be positive.'
Tags: Andrew Butchart, Guiyang, Jonny Glen, Rhona Auckland, World Cross Country