Rae GB selection; BUCS medals; Percy, Gourley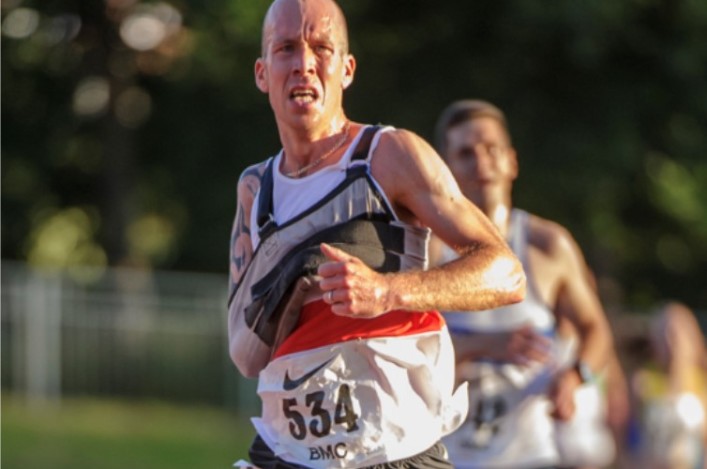 Derek Rae – set to run London Marathon again
British Athletics website announcement
Scottish Para athlete Derek Rae will line up for the the British Athletics team at the World Para Athletics Marathon Cup which is incorporated into the Virgin Money London Marathon on Sunday 23 April.
Rio Paralympians Simon Lawson and Rae join the elite fields in the capital and will be targeting strong results on home soil at the prestigious event.
Fife AC athlete Derek, who spent the first month of the year training in Kenya for the first time, is hoping his hard work will reap dividends as he competes in London for the third consecutive year in the T46 race, his best placing was 12th in 2016.
Paralympic Head Coach Paula Dunn said: 'The World Para Athletics Marathon Cup is highly important for these athletes and it is a great opportunity to perform to their best in front of a supportive home crowd.
'For many, it will be the main focus of the season, and I know they have been working hard over the winter period to maximise their performance in London.'
Derek, coached by Ron Morrison, has a PB for the marathon of 2.37.28 from London last year and is due to race in the Lindsays National XC this weekend.
+++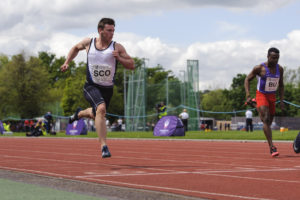 There were some fine Scottish performances at the British Universities and Colleges indoor champs over the weekend at Sheffield.
Adam Thomas (pictured above at Loughborough) took home gold in the Men's 60m final with a run of 6.75 seconds, while in the high jump a PB from Lewis McGuire of 2.10m earned him third place and a bronze medal. Edinburgh Uni student Che Richards took gold in the long jump with 7.46m.
Mhairi Hendry added BUCS gold to her British Champs bronze the previous week with a run of 2.06.24 in the Women's 800m. Chloe Lambert took a silver in the 200m with 24.58.
Looking through Results we notice PB performances from the likes of Andrew Murphy, Ross Tennant, Mhairi Patience, Adrienne Rennie, Zoe Bates and Anna Tait.
+++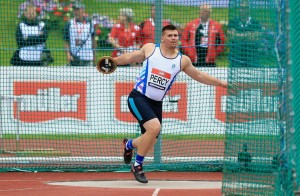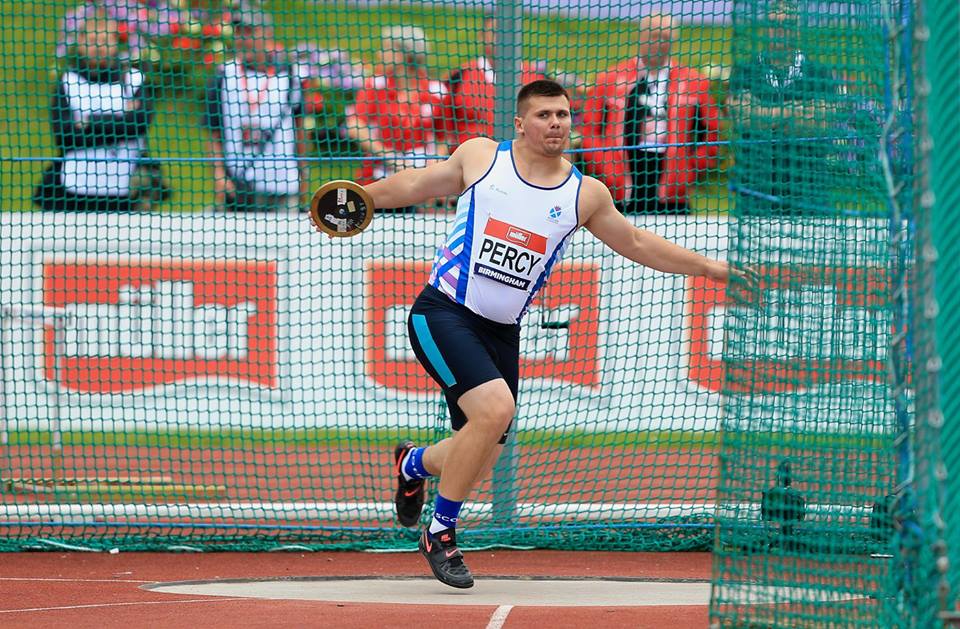 In the United States, there have been some good performances in recent days by Scots.
Nick Percy (pictured) recorded a new indoor shot PB with 16.56m in an event in Nebraska. That's taken Nick up to ninth on the Scottish all-time list.
And Neil Gourley went to No 2 on the all-time indoor list for the 1000m with a run of 2.20.54 which further underlines recent good form for the Scotland international who is based in Virginia.
Tags: Adam Thomas, Derek Rae, Lewis McGuire, Mhairi Hendry, Neil Gourley, Nick Percy, World Para Marathon Cup