Officials course in Dundee – and Conference in Dunfermline
Officials section on this website
It's vital for the health of the sport in Scotland that we bring new Officials into the sport.
And there's a great opportunity coming up in Dundee next month for folk to take the first steps in what could be an exciting journey.
We've a Starter's and Starter's Assistant Course lined up for Sunday 3 November at the new track and field facility in Caird Park. The course will run from 10am to 3pm.
No previous experience as an Official is required to come in at this Level One stage but it may be that you have helped out at a club event as a volunteer once or twice.
We would also encourage our clubs to try and persuade folk to consider taking these courses – as we often say: without an Official, there is no performance recorded.
Sign up for the Course online
+++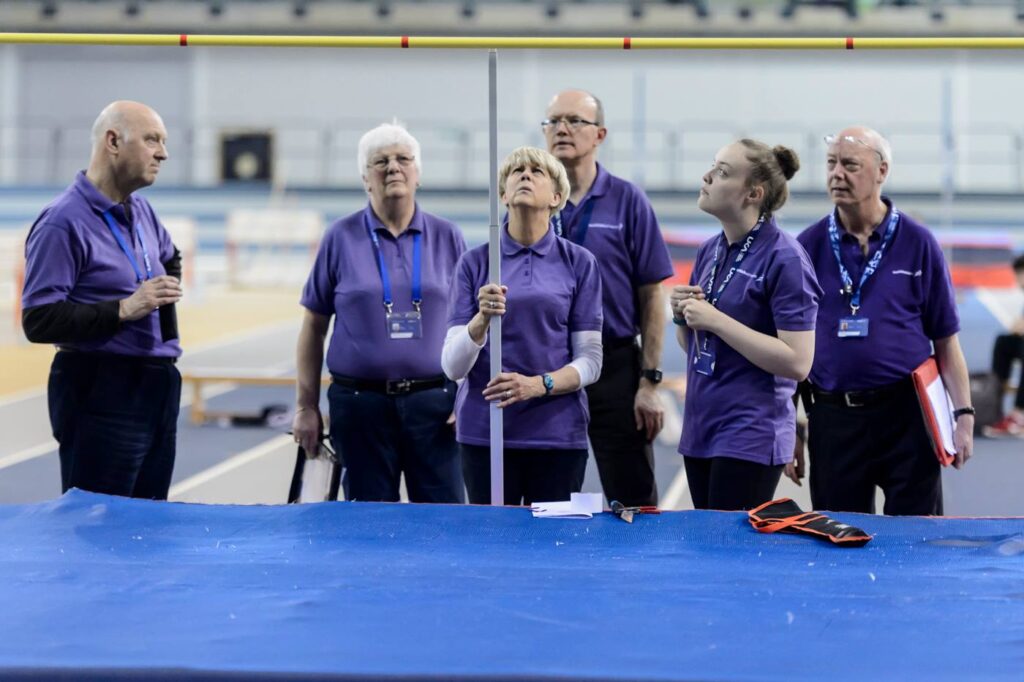 Calling all scottishathletics Officials!
It's the time of year for annual gatherings again and we can confirm our Officials Conference is taking place on Sunday 20 October at Carnegie Conference Centre in Dunfermline.
This is always an important day in the calendar for our Officials and we would stress that those from all levels are invited to attend. That's from Assistant Coach right through to Level 4 and 5.
Bookings are now open online with spaces limited to around 100.
Former BBC Scotland reporter, Rhona McLeod, is our Guest Speaker this year. Rhona was an international long jumper and is now a coach with Central AC – and has also experienced athletics as a parent.
Also giving a presentation will be a panel of Young Officials who were on duty at the Glasgow 2019 European Indoor Championships at the Emirates Arena back in March.
Learning sessions are part of the programme, too, with the workshops designed to give specific guidance and help in various areas in order to improve knowledge. Lunch is provided on the day.
Any questions or queries, please contact our Officials Development Officer
shonamalcolm@scottishathletics.org.uk

Tags: