Now 11 Scots are picked for Euro Champs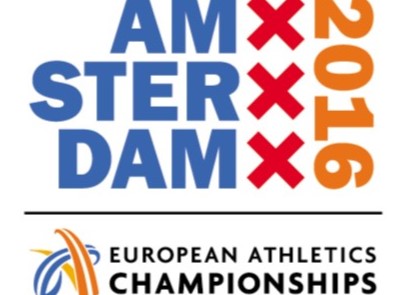 No fewer than 11 Scots have been handed GB and NI vests for the European Championships in Amsterdam next week.
It is the best representation for Scotland on a British team for this particular event for more than 40 years – since 11 were selected back in 1974.
And, more importantly, for the likes of Laura Whittle, Chris Bennett, Mark Dry and Jake Wightman, Amsterdam could yet open the door to Olympic selection.
The qualification period for Rio remains open until July 11 so the aforementioned quartet all have a chance of strengthening their arguments to be picked. Each has a different case in terms of standards and finishing places at the British Champs.
Wightman, Bennett and Dry join the Rio marathon trio of Callum Hawkins, Derek Hawkins and Tsegai Tewelde – who will compete in the Euro Half Marathon Cup – among the men's team.
Whittle joined Rio-bound Steph Twell and Eilish McColgan in the 5000m with Lennie Waite selected for the 3000m steeplechase. And Eilidh Doyle is part of the relay squad but will not defend the 400m Hurdles title she won in Zurcih in 2014.
Chris Bennett and Mark Dry (photos by Bobby Gavin)
British Athletics named its biggest ever team of 98 for the event in Amsterdam on July 6-10.
Headlined by six reigning European Champions, including 42-year-old Jo Pavey, the team shows a blend of newly-crowned British champions already heading to the Olympic Games in Rio, plus those looking to show form and fitness ahead of the final selections next month.
Current European champions Greg Rutherford, Martyn Rooney, Tiffany Porter will join Pavey as they look to defend the titles won two years ago. Adam Gemili, the reigning 200m champion, switches to the 100m event in 2016 and James Dasaolu, reigning 100m champion, will only compete in the 4x100m relay.
Performance Director for British Athletics, Neil Black said: 'We have picked our biggest team ever for the European Championships and given everyone the best possible chance to put themselves in the frame for the Olympics in Rio.
'We expect every athlete to make their individual final, with many challenging for places on the podium.
'With the European Championships and Olympic Games scheduled so close together you have to take a sensible approach to selection and look at what is best for each athlete as an individual.
'With a firm focus towards Rio, we have liaised with athletes selected for the Olympics, and their coaches, before making a decision on selection. '
'We believe for some athletes, such as Greg Rutherford, Dina Asher-Smith and Adam Gemili, competing in Amsterdam will benefit their performance in Rio, whilst for others, like Mo Farah, KJT and Laura Muir for example, this competition was never part of the season plan.'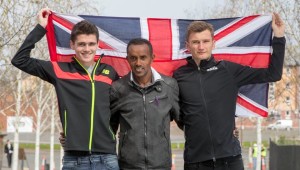 Headed for Half Marathon – Callum Hawkins, Tsegai Tewelde and Derek Hawkins
Scots selected for European Championships 2016:
Men:
Jake Wightman (1500m); Chris Bennett, Mark Dry (Hammer); Callum Hawkins, Derek Hawkins, Tsegai Tewelde (Half Marathon Cup)
Women:
Steph Twell, Eilish McColgan, Laura Whittle (5000m); Lennie Waite (3000m steeplechase); Eilidh Doyle (4 x 400m Relay)
Full selection and announcement story on British Athletics website

Tags: Amsterdam, Callum Hawkins, Chris Bennett, Derek Hawkins, Eilidh Doyle, Eilish McColgan, Euro Champs, Jake Wightman, Laura Whittle, Lennie Waite, Mark Dry, Steph Twell, Tsegai Tewelde