Noticeboard: SUCA; Muir; CAP Programme; Tindle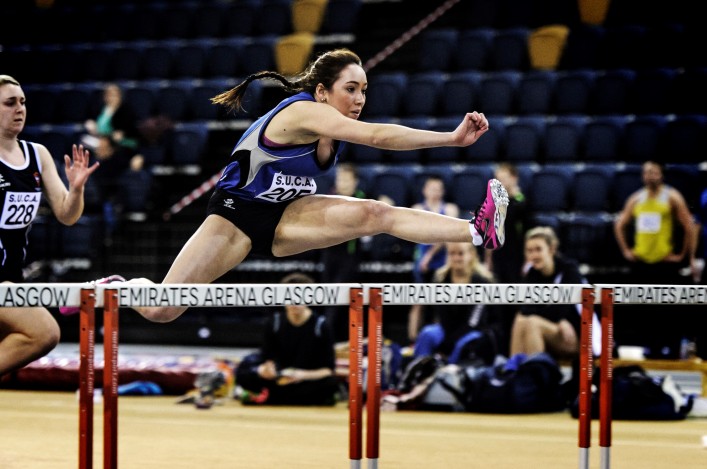 Hurdles action from SUCA Champs at the Emirates Arena (photo by Bobby Gavin)
Timetable -SUCA Indoor Champs 2015
The Scottish University and Colleges will hold their annual indoor championships at the Emirates Arena in Glasgow in February.
And the date for diaries and competition plans is Saturday 6 February with a 12 noon start for the first event.
Entries and declarations are taken on the day from 11am with the cost £8.50 per event. (Affiliated Universities/Colleges usually pay this fee direct to SUCA).
Guest places are available at SUCA events by contacting us before the match and paying a guest entry fee.
Any questions or want to be added to the SUCA email list to be kept informed of SUCA events and results? Contact the SUCA Secretary Ian Tatton (sua2011@hotmail.co.uk)
+++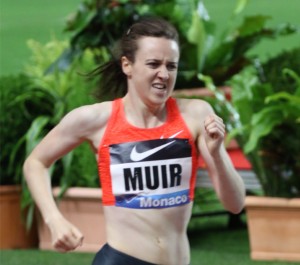 True grit – as Laura sets new 1500m National record in Monaco (photo by Alex Barr)
It was a good night at the Sunday Mail/sportscotland Scottish Sports Awards on Thursday for Laura Muir.
The Scottish Athlete of the Year collected the 'Editor's Choice' accolade from the Sunday Mail's Allan Rennie for having achieved something extra as well as sporting success. In presenting the award, the paper acknowledged Laura's ability to combine competing at the very highest level with her studies in veterinary medicine at Glasgow University as multi-tasking of the very highest order!
Laura, of course, a great example of how many of our top athletes manage to juggle training and competition commitment with employment and education and how hard work over a number of years can fuel progress.
Congratulations to Laura, her family and coach Andy Young on another award after also being named Scottish Athlete of the Year and Best Newcomer by Scottish Women in Sport.
On Twitter #sportsawards
+++
scottishathletics are now accepting applications from coaches who wish to be considered for the new Coach Apprentice Programme.
The Coach Apprentice Programme (CAP) will be a multi-year formal coach development programme, developing knowledge and understanding of athletic development and physical preparation, technical development and planning.
Coaches will formally progress through the National Coach Development Programme, supported by the scottishathletics Performance Team.
The aims of the programme are:
Raise standards of coaching practice across the coach development pathway
Address gaps in technical, athletic development and planning expertise
Develop a widening work force for delivering future coach development opportunities
Develop a widening selection of coaches for International Teams
We are accepting applications from coaches with the following qualities:
Open and growth mindset
Positive coaching environment
Supportive club environment (CTO & Head Coach)
Coaching a group of developing athletes, showing evidence of good practice
Strong inter-personal skills with demonstrated ability to work closely with other coach
Willingness to work with a designated Coach / Performance Team member to progress one's own coaching expertise and skill set
Previous athlete experience will also be considered
There is more information within the story here:
https://www.scottishathletics.org.uk/join-our-coach-apprentice-programme/
+++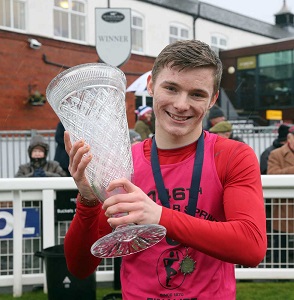 Cameron Tindle – won title last New Year
The heats of the New Year Sprint were drawn at Musselburgh Racecourse – with reigning champion Cameron Tindle handed a backmark of 2m.
Twelve heats were drawn with eight runners in the first four heats and seven runners in the remaining eight heats, which will take place at Meadowmill.
Backmarkers were seeded in each heat. Heat winners and the eight fastest losers progress to the 4 cross-ties (semi-finals). Cross-tie winners and the four fastest losers make up the eight-strong final.
Heats will be staged on Wednesday 30 December. The cross-ties and final are due to be held on Friday 1 January at Musselburgh Racecourse. More details on the event website.
With thanks to Shane Fenton
+++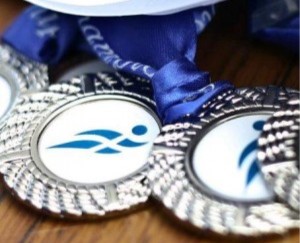 The first Scottish title medals of 2016 are up for grabs at the Glasgow Athletics Association Miler Meet on Sunday 3 January at the Emirates Arena.
Championships races over 3000m are being staged that day for Seniors, Vets, U20 and U17 athletes as part of the popular meeting.
Entries are taken through the British Milers Club website for January 3 and athletes and coaches should be aware that these will close more than a week before the event – with no entries taken on the day at these GAA events.
On that same day, earlier in the programme, there will be a special throws and jumps events organised by the GAA and taking place between 10am and 1pm. It is the second of two such open graded events at the Emirates Arena, with the first date being Sunday 20 December.
The Yuletide meeting on Sunday 20 December will start with an U12s Run Jump Throw competition from 10am to 12.30pm (to qualify you must be aged nine or over but under 12 on the day of competition). This will be followed by an Open Graded event from 12.30pm to 5pm. Pre-entries will be £8 per athlete.
Both the fixtures are now listed on our Events page and the 3000m Champs entries are to be made through the British Milers Club website.
Tags: Cameron Tindle, Coach Apprentice Programme, Emirates Arena, Laura Muir, New Year Sprint, SUCA