Noticeboard: Joasia GB; Budd; GAA Sprints/Hurdles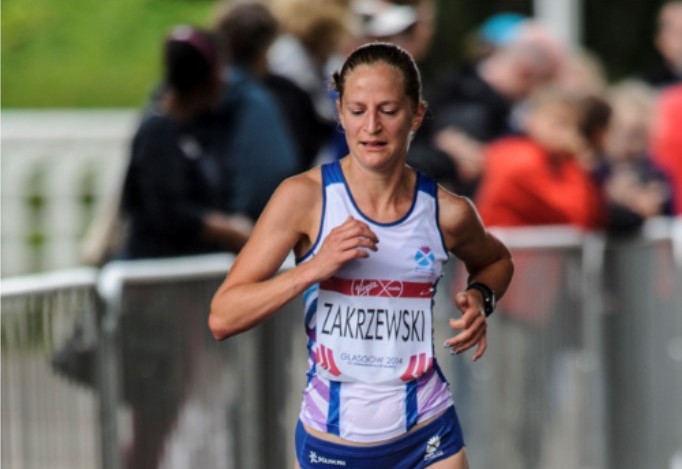 Commonwealth Games 2014 marathon runner, Joasia Zakrzewski, has been selected for the annual IAU World 100K Championships.
The event is being held later this year in Los Alcazares, Spain, on Sunday November 27.
Zakrzewski finished fifth at the championships last year but did earn European bronze for her efforts. An ever-present member of GB long distance running teams, the Dumfries athlete has gone from strength to strength in the last few years, and has already been selected for the IAU World Trail Championships team later this year.
Joasia ran a ten minute personal best at the championships in the Netherlands last year, posting a time of 7.31.33 to propel her to fourth on the UK all-time list. The 40 year-old will be looking for a similar result this time around on the Spanish circuit.
In the men's race, two experienced athletes in Craig Holgate and Marcus Scotney will fly the flag for the British team.
British Athletics team for the IAU World 100K Championships in Spain on 27 November 2016:
Men: Craig Holgate; Marcus Scotney
Women: Jo Zakrzewski
+++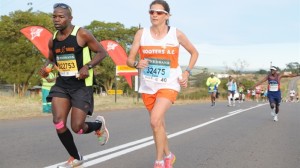 Zola Budd, one of the most recognisable names in Olympic history, is to compete in the Stirling Scottish Marathon on 21 May 2017.
She will be joined by Scotland's greatest-ever distance runner Liz McColgan-Nuttall, who was recently announced as an ambassador for the Great Run British Marathon Series, for the 26.2 mile challenge in the heart of Scotland.
Zola, now known as Zola Pieterse, is a two-time Olympian and former world record holder over 5,000 metres.
However, she is most remembered in Britain for the Olympic 3,000 metre final in Los Angeles, in which American world champion Mary Decker tripped and fell after coming into contact with one of Zola's legs. Although she was entirely blameless, it was a story that occupied the headlines for days to come.
The story has been retold in a documentary called The Fall, which opens in cinemas on July 29, in which Zola and Mary are reunited to share their experiences of the day.
Zola competed for Great Britain in the 1984 Olympics and went on to represent her home nation South Africa in the subsequent two Games. Her career highlights also include winning the World Cross Country Championships in 1985.
Of her participation in Stirling, Zola, who now lives in the USA, said: 'Having heard about the event, I immediately accepted the invitation. I love distance running and this will be a new challenge.
'I have heard great things about Scotland and the route sounds both unusual and interesting.  It will be quite an experience to start in a safari park.'
+++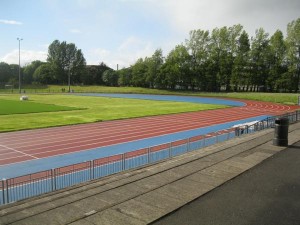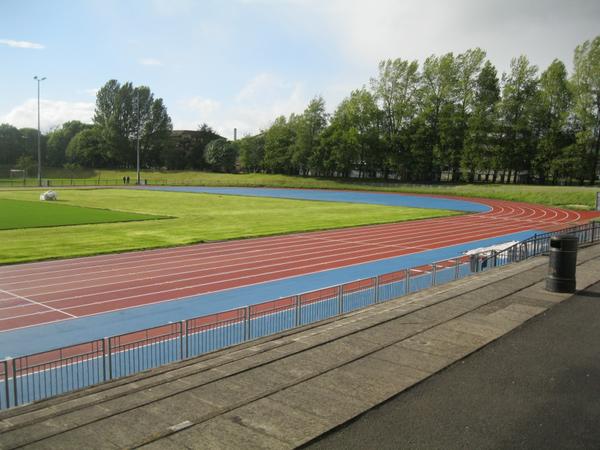 Crownpoint in Glasgow now hosts the track surface from Hampden at the Commonwealth Games.
And, two years on from Glasgow 2014, the east end venue will be a busy place this week with the Glasgow Athletics Association hosting two open graded events.
On Wednesday night, it is the turn of sprinters and hurdlers to chase PB performances ahead of the National Championships and Age Group Champs in a special GAA Sprints/Hurdles Gala meet.
There are 21 races listed with almost 200 athletes set to be involved so a big thank you to all those who have entered and to the officials and volunteers involved.
Key info such as timetable and start-lists are online:
http://www.glasgowathletics.org.uk/category-list/191-gaa-sprint-gala-information
Please come along on Wednesday and on Friday for the GAA Miler Meet and support athletics!
Tags: GAA Sprints/Hurdles Gala, Glasgow Athletics Association, Joasia Zakrzewski, Stirling Scottish Marathon, World 100K Champs, Zola Budd